China's New Defence Minister Warns Over US-China War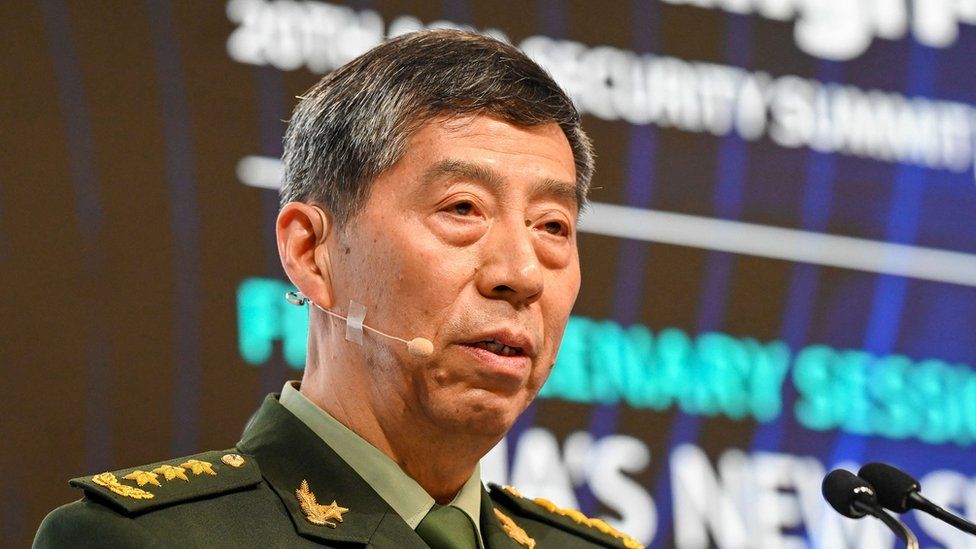 In his first big address as China's new defence minister, General Li Shangfu claimed war with the US would be a "unbearable disaster" for the globe at the Shangri-La Dialogue in Singapore. He said "some countries" were escalating an arms race in Asia without mentioning the US.
However, he stated that the world was large enough for both China and the United States, and that the two nations should seek common ground. Previously, the US and Canada accused a Chinese destroyer of making "unsafe" tactics near a US vessel in the Taiwan Strait.
The US navy claimed on Saturday that a Chinese destroyer maneuvered "in an unsafe manner" near an American cruiser while transiting the Taiwan Strait with Canadian vessels.
Both countries were chastised by Beijing for "deliberately provoking risk." The United States and Canada stated that they were sailing where international law permitted.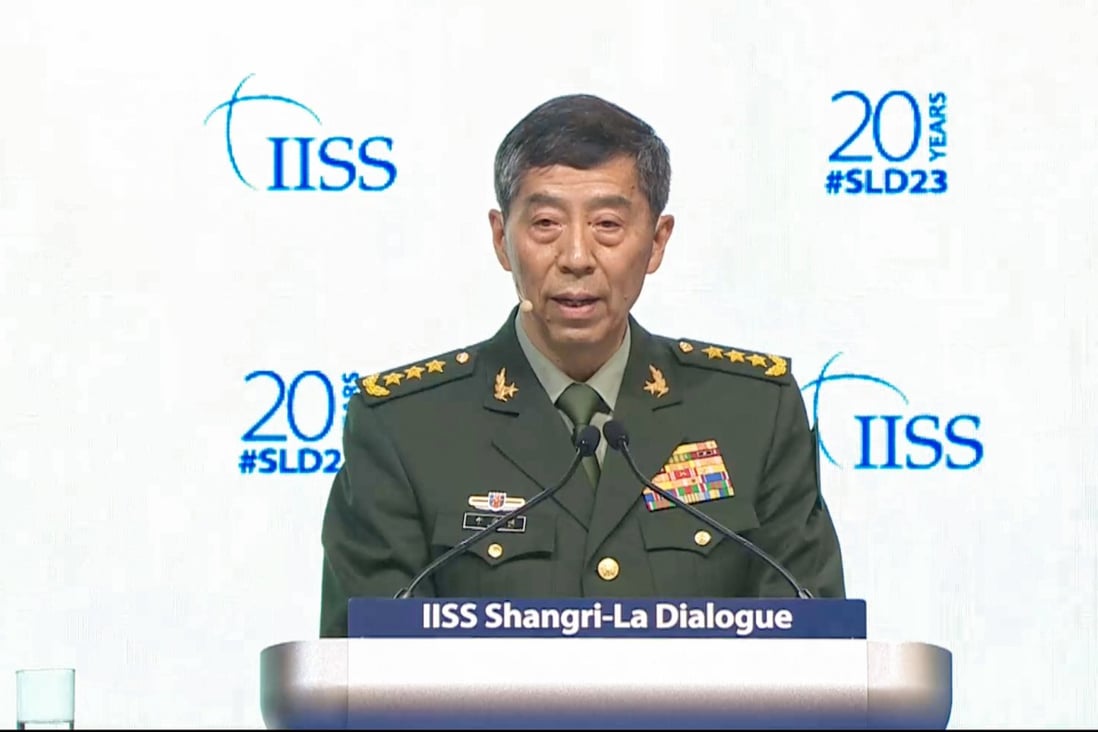 Gen Li, who took over as Defence Minister in March, accused the US of having a "Cold War mentality," which he said was "significantly increasing security risks."
In his speech, he stated that China will not allow US and allied naval patrols to be used as a "pretext to exercise hegemony over navigation." When asked about the incident in the Taiwan Strait, he only stated that countries outside the region were escalating tensions.
He was addressing at the Shangri-La Dialogue, the Asia-Pacific region's only annual security forum, in Singapore. In response to US sanctions imposed on Gen Li in 2018 for weapons sales from Russia, Beijing has rejected a US request for direct military talks.
During the Singapore meeting, US Defence Secretary Lloyd Austin chastised Beijing for declining to hold military talks.
According to accounts, Gen Austin and Gen Li shook hands and spoke briefly at the event's opening supper on Friday, but there was no significant conversation. According to one of China's delegations, the easing of US sanctions against Gen Li is a prerequisite for discussions.
According to the BBC, senior intelligence officials attended a gathering of spy heads at the Singapore conference.
Despite the diplomatic quarrel, a senior US State Department official has arrived in Beijing for a week of extensive discussions.
Relations between Washington and Beijing have deteriorated in recent years due to a variety of concerns, including Beijing's claim to Taiwan and territorial disputes in the South China Sea.

China's Claim Over the South China Sea
China's claim to the South China Sea is a complex and contentious issue. China asserts sovereignty over most of the South China Sea, which is home to strategic waterways, rich fishing grounds, and potentially vast oil and gas reserves. Its territorial claim is based on historical records, mainly referring to the "nine-dash line," a demarcation line that encompasses much of the sea.
The nine-dash line was first officially published by China in 1947 and encompasses an area extending hundreds of miles south and east from its southernmost province, Hainan Island. However, the claim is not widely recognized by the international community and overlaps with the claims of several other countries in the region, including Vietnam, the Philippines, Malaysia, Brunei, and Taiwan.
China has been assertively pursuing its claims in the South China Sea by building artificial islands, militarizing them, and deploying military assets in the area. This has raised concerns among neighboring countries and other stakeholders, as it has the potential to disrupt freedom of navigation, impede access to vital resources, and escalate tensions in the region.
The international community, particularly countries with interests in the South China Sea, has expressed various levels of concern and disagreement with China's claim. The United States, for example, has conducted freedom of navigation operations (FONOPs) in the area to challenge what it considers excessive maritime claims. The Permanent Court of Arbitration (PCA) in The Hague, Netherlands, ruled in 2016 that China's claim had no legal basis under the United Nations Convention on the Law of the Sea (UNCLOS), to which China is a signatory.
While China rejected the PCA ruling, it has engaged in negotiations with some claimant countries, such as the Philippines, to manage disputes and explore potential joint resource development. However, tensions and disputes over the South China Sea remain unresolved, and the situation continues to evolve.
It's important to note that this response reflects the information available up until my knowledge cutoff in September 2021. The situation may have developed further since then, and it would be advisable to refer to the latest news and official statements for the most up-to-date information on this issue.