China to Reopen Border With Hong Kong as Beijing drops Zero-COVID Curbs
(CTN News) – For the first time in three years, China will reopen its border with Hong Kong on Sunday as it moves faster to roll back the strict COVID regulations that have hampered its economic expansion.
China's Hong Kong and Macau Affairs Office said in a notification on Thursday that the opening would result in the resumption of quarantine-free travel between the financial center and the mainland, albeit it would be done in a "gradual and orderly" manner.
Since 2020, tourists and returning citizens can visit China without quarantines.
On Sunday, China will reopen to the outside world, inviting visitors from abroad and returning citizens without the need for quarantines for the first time since 2020, even as diseases soar as a result of the removal of the COVID limits.
Hong Kong carefully maintained China's tight zero-COVID policy until the middle of 2022, when it started to loosen some restrictions but avoided implementing a city-wide lockdown.
In December, the former British colony revoked its COVID regulations, although masks are still required everywhere except while exercising.
Hong Kong and China lagged behind most of the globe in loosening stringent COVID safeguards, and the reopening of the border was repeatedly delayed over the last year due to COVID breakouts in various locations.
John Lee, the leader of Hong Kong, told reporters on Thursday that starting on January 8, a maximum of 60,000 individuals per day might cross the border from China or Hong Kong.
One would need to make a reservation online to traverse land borders, while tickets for ferries and flights are subject to availability.
According to Lee, a highly practical and realistic option is to enter the mainland via Hong Kong. "It will have a very good impact in terms of luring international talent and investment."
In the future, according to Lee, the government will release details of the rules for crossing the border between Macau, a center for gambling, and Hong Kong.
Only the airport and two checkpoints—one at Shenzhen Bay and the other through the Hong Kong-Zhuhai-Macau bridge—have allowed residents of Hong Kong to go to the mainland.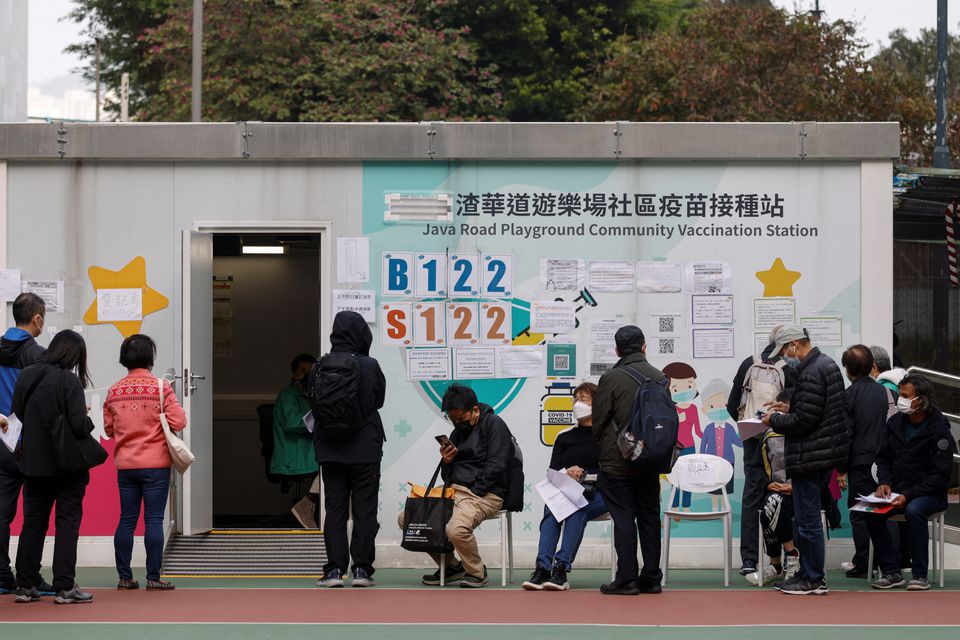 Since early 2020, most additional border crossing locations, including the West Kowloon high-speed rail terminal, have been closed.
According to official statistics, there were more than 236 million passenger crossings of their border annually before the coronavirus emerged in China in late 2019.
Those traveling from Hong Kong to the Chinese mainland will no longer be required to produce COVID tests, and starting on January 8, mainland citizens will be able to travel to Hong Kong on special tourist and business visas.
Additionally, China announced it would enhance air service between the mainland, Hong Kong, and Macau.
Before the border reopens, people of Hong Kong have gone to clinics to get COVID vaccinations. Some worry that this would increase to infections and demand for mRNA vaccines, which are not readily distributed on the mainland.