China Increases Use of Yuan to Buy Russian Commodities, Driving Currency Internationalization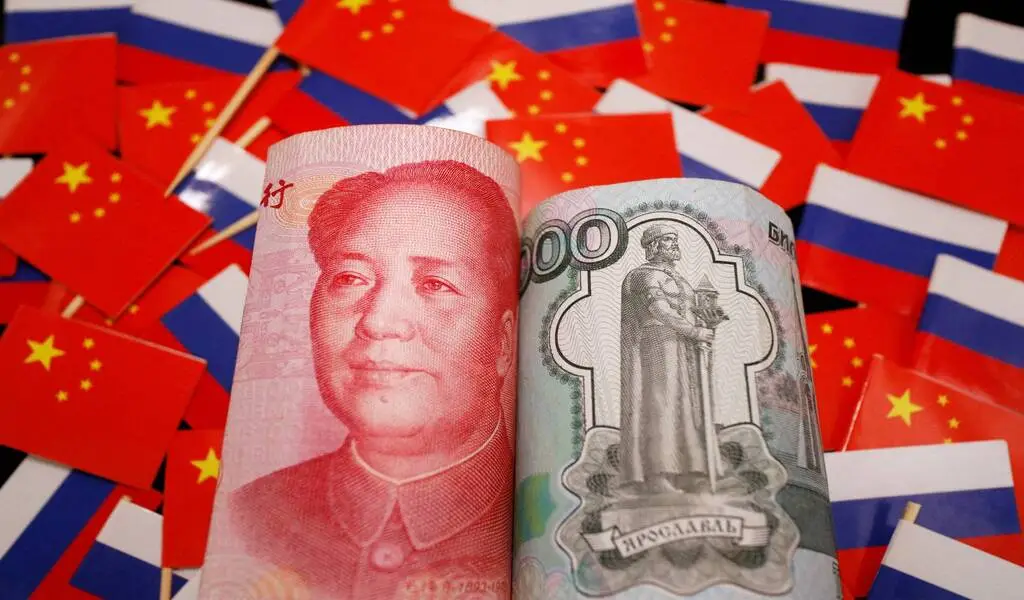 (CTN News) – Multiple trading executives told Reuters that China has significantly increased its use of the yuan rather than the U.S. dollar in the past year when purchasing Russian commodities. This includes nearly all of China's purchases of oil, coal, and some metals from its neighbor.
Although strong capital controls are expected to limit its global influence in the near term, China's efforts to internationalize its currency have been accelerated by the switch to yuan to pay for much of an approximately $88 billion commodities trade in the wake of the Ukraine war.
The Growing Role of Yuan: China Buys Russian Commodities in Its Currency, Moving Away from the Dollar
Although its share as a global payments currency remains small at 2.5% according to SWIFT, compared to 39.4% for the dollar and 35.8% for the euro, official data showed that in March, the yuan – also known as the renminbi – became the most widely used currency for cross-border transactions in China, overtaking the dollar for the first time.
Hong Kong-based senior investment strategist Chi Lo anticipates a long-term "snowball effect" as more nations join the "RMB bloc" to limit risks of dollar exposure, "especially after they've seen what the U.S.-led sanctions against Russia have done," Lo said.
He continued that this trend will continue for "one or two, even three decades."
"I think the trade using RMB will predominantly be used for commodity and energy trade for now and the foreseeable next few years."
Since most international oil, gas, copper, and coal trading is priced off dollar-based benchmarks, the yuan has only been used infrequently in large Chinese commodities purchases despite Beijing's push to internationalize the yuan beginning over a decade ago.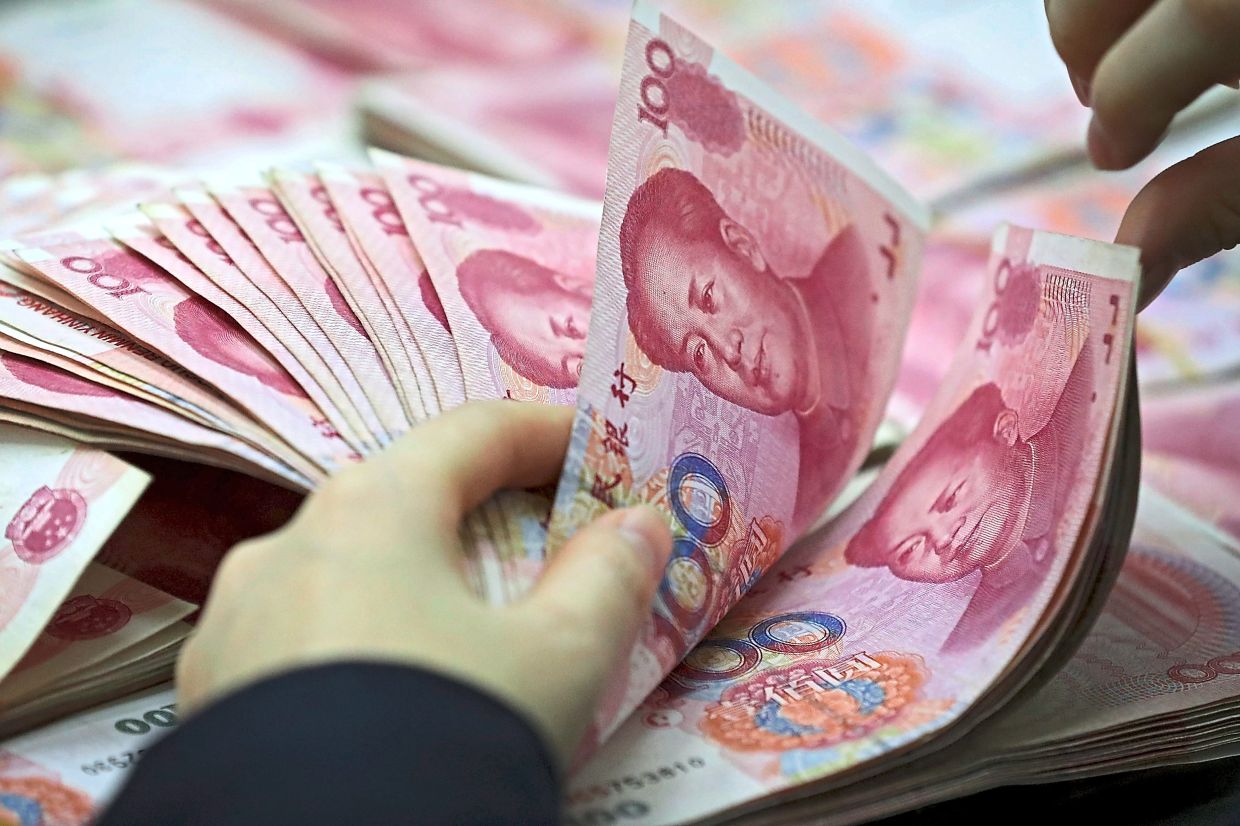 As sanctions against Russia increased after Moscow invaded Ukraine, western consumers began shunning Russian goods last year. In 2022, the value of China's commodity imports from Moscow increased by 52% thanks to a surge in demand for discounted crude oil, coal, and aluminum.
Those purchases are expected to increase this year as China's economy rebounds from the effects of the COVID lockdowns, which helped save the country billions of dollars.
China's counterpart to SWIFT, the Cross-Border Interbank Payment System (CIPS), saw total settlements increase 21.5% year-over-year in 2022, reaching 96.7 trillion yuan ($14.02 trillion), according to data from the Chinese central bank.
Five trading executives with firsthand knowledge of the situation told Reuters that the yuan is now used to settle nearly all of China's oil imports from Russia, principally crude but also lesser volumes of fuel oil.
According to Chinese customs data, China bought crude oil and fuel oil from Russia for $60.3 billion last year.
Given the delicate nature of the situation, none of the executives were willing to be named.
A representative from the People's Bank of China did not immediately respond.
The yuan is becoming increasingly popular around the world. To relieve strain on its dollar reserves, Argentina announced this month that it would begin paying for Chinese imports in yuan. France's TotalEnergies supplied China with the first yuan-settled LNG cargo in March.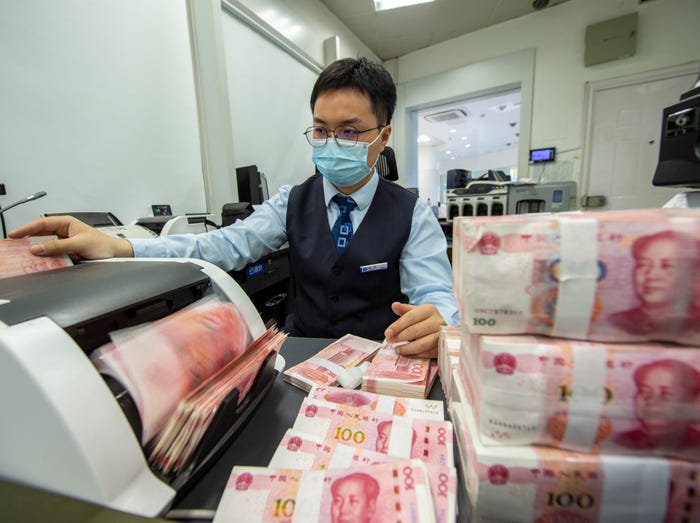 After Russia's February 24 invasion of Ukraine, which Moscow terms a "special military operation," important Russian banks were removed from SWIFT, and the transition began in April 2022.
Traders reported that cash-strapped independent refiners had difficulty obtaining trade finance in dollars when banks outlawed the industry. This was because the telegraphic transfer is the equivalent of cash pre-payment.
After the United States issued an import ban and Europe tightened restrictions on Russian exporters, Europe enacted a trade embargo on December 5, capping the price of Russian oil exports, and causing the Yuan settlement to soar.
Since the price cap, "all seaborne Russian oil sales to China are now settled in renminbi, sidelining the last small number of banks that were handling U.S. dollars," said one trading executive.
Under the price cap regime, dealing in US dollars becomes extremely difficult. According to the source, "it means a lot more compliance work for the banks."
While China is against unilateral sanctions, it is understandably concerned about being hit with secondary measures.
Russia's central bank reported in March that by 2022, the yuan would account for 23% of import settlements in Russia, up from 4% in 2020.
Russia's Deputy Prime Minister Alexander Novak stated last month that Moscow would continue to accept additional payments for energy exports in roubles and yuan as part of its strategy to wean itself off the dollar and the euro.
The Yuan's Ascendancy: China's Shift in Russian Commodity Payments Spurs Currency Globalization
According to Russian President Vladimir Putin, two-thirds of trade between Beijing and Moscow is reportedly settled in roubles or yuan.
China's trade imbalance with Russia reached $38 billion last year due to rising commodity imports, while the gap has reduced during the first four months of 2023.
It has not always been easy to switch over to yuan transactions.
According to a senior source familiar with the deal, state energy behemoth CNPC worried for months last year that its piped gas supplies from Russia's Gazprom could be stopped as Chinese lenders ICBC and Bank of China looked to abandon the company out of concern of secondary sanctions.
There was silence in response to inquiries made to ICBC and the Bank of China.
According to the source, CNPC had trouble paying Gazprom in dollars for almost six months before the Bank of Communications took over and switched to renminbi payments.
Neither Bank of Communications nor CNPC would make a statement.
In September last year, Gazprom claimed it had agreed with CNPC to settle gas transactions in roubles and yuan.
In September, a Gazprom employee, Alexei Konivetsky, said the company has experienced difficulties receiving payments from China because "numerous Chinese banks are afraid of secondary sanctions while working with us."