Britain's Economy Shrinks at Fastest Pace in Seven Months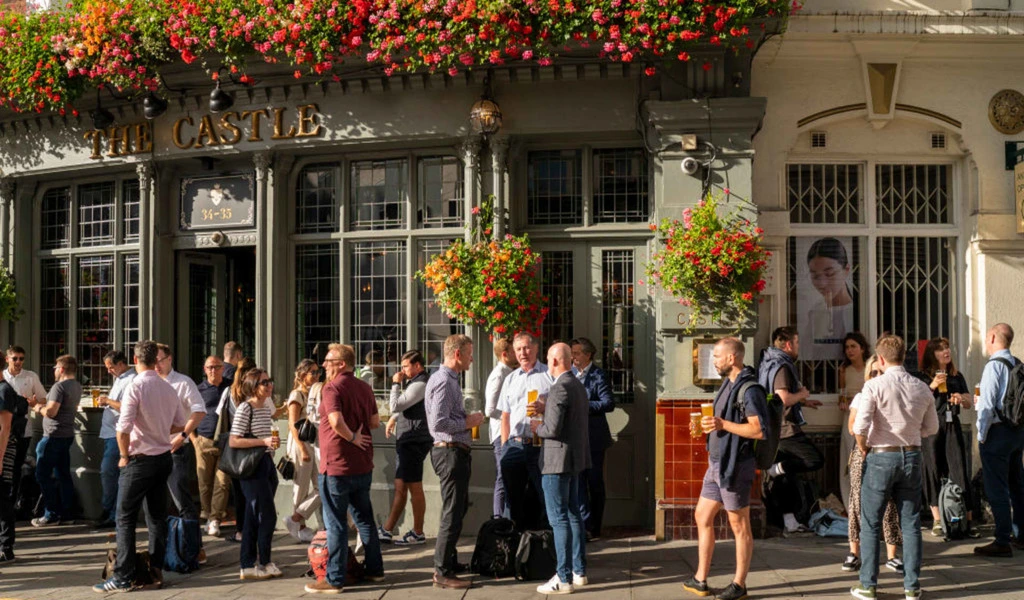 (CTN News) – In an unexpected turn of events, Britain the United Kingdom's Gross Domestic Product (GDP) took a hit, contracting by 0.5% in July. This contraction was notably below the 0.2% contraction economists had forecasted in a Reuters poll.
The Office for National Statistics (ONS) highlighted that the main contributor to this decline was a 0.5% drop in services output. Despite this setback, the Britain had a better-than-expected performance for the second quarter as a whole, with the ONS reiterating its reading of 0.2% growth.
Nevertheless, July's surprise dip represented the sharpest decline in economic activity since December, as per ONS figures.
A Look at Britain's Economic Decline
This economic downturn is seen as the latest sign of strain in a higher interest rate environment. Recent data also showed a concerning trend in the UK mortgage market, with mortgages in arrears reaching a seven-year high in the three months leading up to June.
Major investment banks have reacted to the GDP figures by revising their growth expectations for the UK downward. Goldman Sachs adjusted its annual growth forecast from 0.5% to 0.3%, while JP Morgan downgraded its 2023 forecast from 0.6% to 0.4% and its 2024 forecast from 0.4% to 0.2%.
James Smith, a developed markets economist at ING, offered a somewhat cautious perspective, suggesting that the Britain economy still exhibits marginal growth, but he also mentioned the possibility of a mild recession in the near future.
Paul Dales, Chief Britain Economist at Capital Economics, pointed out that the GDP figures could indicate the start of a mild recession, with underlying growth losing momentum since earlier in the year. Strikes and unusually wet weather weighed on certain sectors, but the decline in output was more widespread, indicating broader economic weakness.
Despite these economic challenges, some analysts believe that the Bank of England may proceed with one final interest rate hike, potentially increasing rates from 5.25% to 5.50%.
Concerns about strong wage growth and inflation partly drive this decision. However, recent data also showed a slight cooling in the labor market, with a 0.5 percentage point increase in unemployment.
The British pound reacted to the economic data, showing a 0.2% decline against the US dollar and the euro. Jane Foley, Head of FX Strategy at Rabobank, emphasized the Bank of England's difficult position given strong earnings data and slower UK growth.
She suggested that while a September rate hike seems likely, the uncertainty in the economic landscape could affect the pound's performance, especially in the context of a potential Britain recession.
In summary, the UK's unexpected GDP contraction in July has raised concerns about the state of the economy, especially amidst a higher interest rate environment. Analysts are closely watching the Bank of England's response and the potential impact on the British pound.