Best Hollywood Movies Filmed in Thailand Streaming in 2022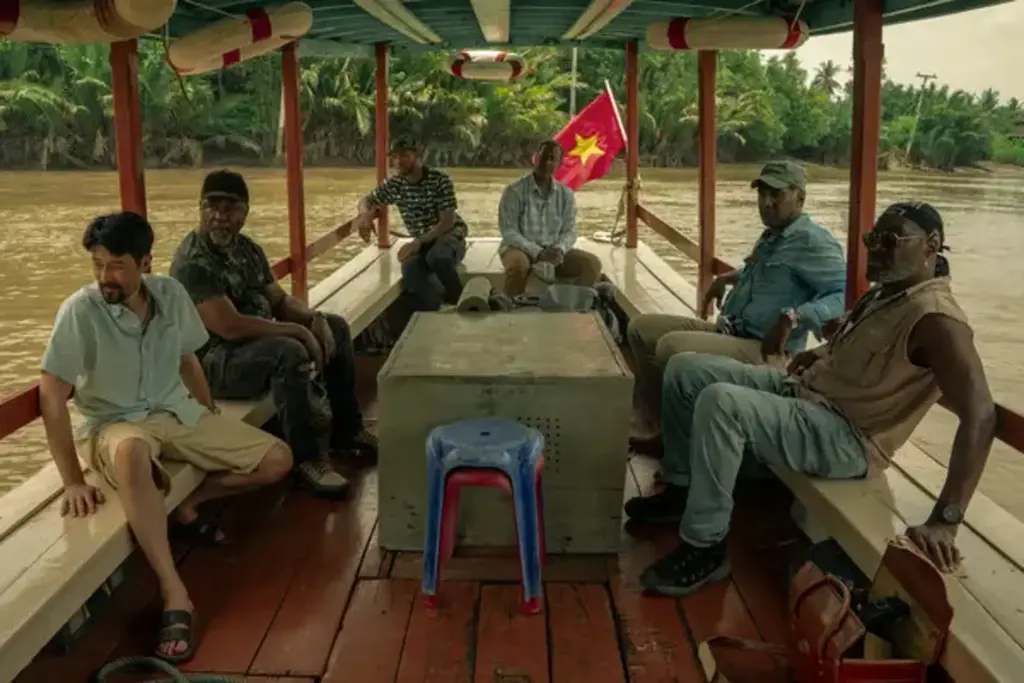 There are some environments that just cannot be replicated on a soundstage, even with all of Hollywood's experience. The unique and beautiful cities and landscapes in Thailand are perfect examples.
Let's take a look at some of the most notable films involving Thai locales — some that may even surprise you. We'll also tell you where to watch them on streaming platforms right now.
PG-13, Martial arts, Video game adaptation
Starring: Christopher Lambert, Robin Shou, Cary-Hiroyuki Tagawa, Bridgette Wilson-Sampras, and Linden Ashby.
Three martial artists from Earth are called to participate in an interdimensional tournament where the winner determines if Earth will become subsumed into the harsh supernatural realm of Outworld.
This is an adaptation of the story and characters from the original Mortal Kombat fighting game, with Liu Kang, Johnny Cage, and Sonya Blade as the chosen heroes and Scorpion, Sub-Zero, Reptile, Goro, and Shang Tsung representing the forces of Outworld.
Overall, this is an appreciable film with some nice martial arts sequences and an amazing techno soundtrack.
On location: This film makes use of Thailand by way of filming in Sukhothai historical park. Furthermore, both the opening and closing scenes of Mortal Kombat prominently feature Ayutthaya. Notably, Ayutthaya was also used as a filming location for the sequel film, Mortal Kombat: Annihilation, in 1997.
This film is available for streaming on HBO Max.
R, Military War Drama
Starring: Michael J. Fox, Sean Penn, Don Harvey, John C. Reilly, John Leguizamo, and Ving Rhames.
This is a film based on a book adapted from an article regarding the "Incident on Hill 192" of 1966 during the Vietnam War. This was Michael J Fox's third dramatic film role and also happens to be the screen debuts for John C. Reilly and John Leguizamo.
Fox does an amazing job as the one American soldier who seems unwilling to sacrifice his morals for the sake of a good time.
On location: While most of this film was shot on location in Thailand, one notable filming location is a bridge in Kanchanaburi. Cinephiles watching this film may recognize that that particular bridge is the same bridge that was used throughout 1957's Bridge on the River Kwai.
This film is showing on Hulu.
R, Romantic Comedy
Starring: Renée Zellweger, Colin Firth and Hugh Grant.
This is the sequel to 2001's Bridget Jones' Diary and it continues on from that tale by a mere four weeks.
Bridget has started to become uncomfortable with Mark due to his political leanings. She's also contending with a new boss at her job, an odd contractor, and one of the worst vacations she has ever had in her life. Overall, this is a great film if you are in the mood for a "chick flick" that also features some locales you might never see otherwise.
On location: Parts of this film were shot in the cities of Bangkok and Phuket. One notable location featured during the parts shot in Bangkok is Soi Cowboy; more than one rumor was spread that actor Hugh Grant had been chased away by bargirls.
This film is available for streaming on HBO Max.
PG-13, Fantasy, Action-Adventure
Starring: Kenny Baker, Hayden Christensen, Anthony Daniels, Samuel L. Jackson, Christopher Lee, Ian McDiarmid, Ewan McGregor, Natalie Portman, and Frank Oz.
This film is the conclusion of the "prequel" Star Wars films (Episodes I, II, and III) and gives fans the final bits of the timeline to convey the transition from the Jedi Knight known as Anakin Skywalker to the Sith Lord people have known as Darth Vader since the 1970s.
While George Lucas' writing hampers the story and dialogue, actors like Ewan McGregor and Hayden Christensen manage to give it they're all.
On location: You may be surprised to discover that some of Thailand managed to make an appearance in the film; parts of the Krabi province were used for footage of Kashyyyk, the Wookiee homeworld.
This film is available for streaming on Disney+.
PG-13, Action Comedy
Starring: Jackie Chan, Steve Coogan, Cécile de France, Jim Broadbent, and Karen Mok.
This is a comedic adaptation of Jules Vernes' titular novel from 1873 and the original film from 1956. Much like its forebears, this film concerns a bet about which of two men can circumnavigate the globe more quickly. As this is intended to be a comedy, a lot of diversions happen for the sake of a joke, often involving Jackie Chan's amazing physical acting and stunt skills.
On location: While this sort of film is all about showing off parts of the world, the filmmakers used Krabi Province as a stand-in for a rural Chinese village.
This film is available for streaming on Disney+.
R, Action, Drama
Starring: Pierce Brosnan and Owen Wilson.
This film covers the adventures of an American family vacationing in a nondescript Southeast Asian country (Thailand) after a coup occurs and they must flee their vacation spot in order to find a safe area. If you want an action romp with some interesting locations, No Escape is a pretty fine viewing experience.
On location: While the film was shot mostly within Thailand and even used Thai crew members, it does nothing but show respect to the country and avoids using any Thai signage or symbols like the Buddha. It also makes extensive use of the vistas of Chiang Mai throughout the entire film.
No Escape is freely available for streaming, with advertisements, on Tubi.
R, War, Drama, Adventure
Starring: Chadwick Boseman, Jean Reno, Delroy Lindo, Jonathan Majors, Clarke Peters, Norm Lewis, Isiah Whitlock Jr., Mélanie Thierry, Paul Walter Hauser, Jasper Pääkkönen
This film covers a group of soldiers who served in the American Army during Vietnam (Thailand). These men encounter a pile of gold bars that were intended to be given to the Lahu people for aiding the US in fighting the Viet Cong but decide to hide it away until such time that they can take it for themselves.
When the surviving Bloods decide that now is the time to claim the gold, they head back with dollar signs on their minds. Because this is a Spike Lee film and also happens to be the last film role that Chadwick Boseman made before his untimely passing, anyone who watches this film is going to have a raw yet enjoyable viewing experience.
On location: With the exceptions of the United States and Vietnam, Da 5 Bloods was filmed in Thailand, specifically within the regions of Chiang Mai and Bangkok.
Da 5 Bloods is exclusively available for streaming on Netflix.
Summary of Movies Made in Thailand
So there you have it, seven solid examples of films that were at least partly shot in Thailand and available for streaming. While there are plenty of other great films that were shot in this country, this list could only mention ones you can find for streaming.
People Also Reading: