Azur Air Boeing 767 Engine Erupts in Flames During Takeoff in Phuket, Thailand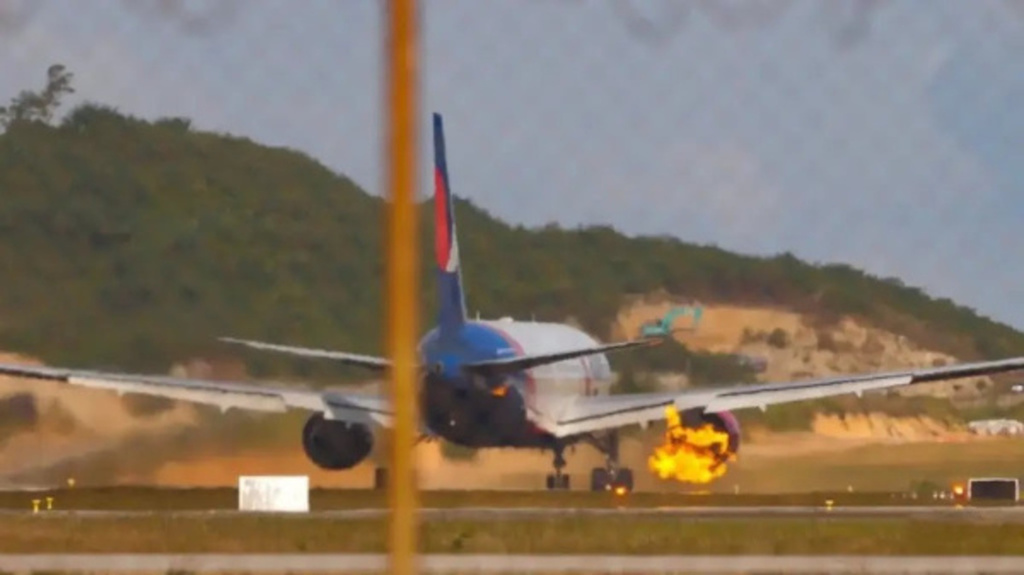 An engine fire on a Russian Azur Air flight to Moscow caused the Boeing 767-300ER to abort takeoff, and the passengers and crew were safely evacuated at Phuket International Airport.
The incident happened around 4:30 p.m., according to a "preliminary" report issued by the Phuket Info Center (PIC) this morning (Feb 5).
The Russian airline Azur Air stated in a statement that "airline technical specialists have already begun work to eliminate the malfunctions."
While waiting for a new flight to Moscow, passengers on the plane will be provided with a hotel, meals, and drinks.
Passengers said they heard a loud "bang" and "the sound of crackling" before the plane's engine caught fire.
Azur Air Boeing 767-300 (RA-73034, built 1997) operating on flt #ZF3604 to Moskow-VKO rejected its take-off run at high speed on runway 09 at Phuket-Intl AP (VTSP) Thailand. All 309 passengers + 12 crewmembers deplaned on a taxiway.📷https://t.co/sJ7erdsD7k pic.twitter.com/r9g3YDGUc2

— JACDEC (@JacdecNew) February 4, 2023
The incident caused numerous flight delays, affecting as many as 47 flights.
After forcing the cancellation of all flights from Saturday evening to early Sunday morning, the Russian plane was finally removed from a taxiway at Phuket airport.
Airport management stated that smoke was seen coming from the right engine of the Boeing 767-300ER as it attempted to take off for Moscow at 4.30 p.m. on Saturday.
Following notification of the smoke, the captain aborted the takeoff, causing the speeding plane to come to a stop on the runway.
The Azur Air plane took about 40 minutes to move to a taxiway intersection, where it prevented other flights from landing or taking off.
Following repairs, the plane was moved from the taxiway junction at 12.30 a.m. on Sunday. Flight operations at Phuket Airport were then resumed.
The incident impacted 47 flights, with some circling the airport before landing at Krabi, Samui, and Suvarnabhumi airports instead, according to airport management.
According to the Phuket News, the Air Azur flight carried 309 passengers as well as 12 crew members.