Andrew Tate and Brother Released from House Arrest in Romania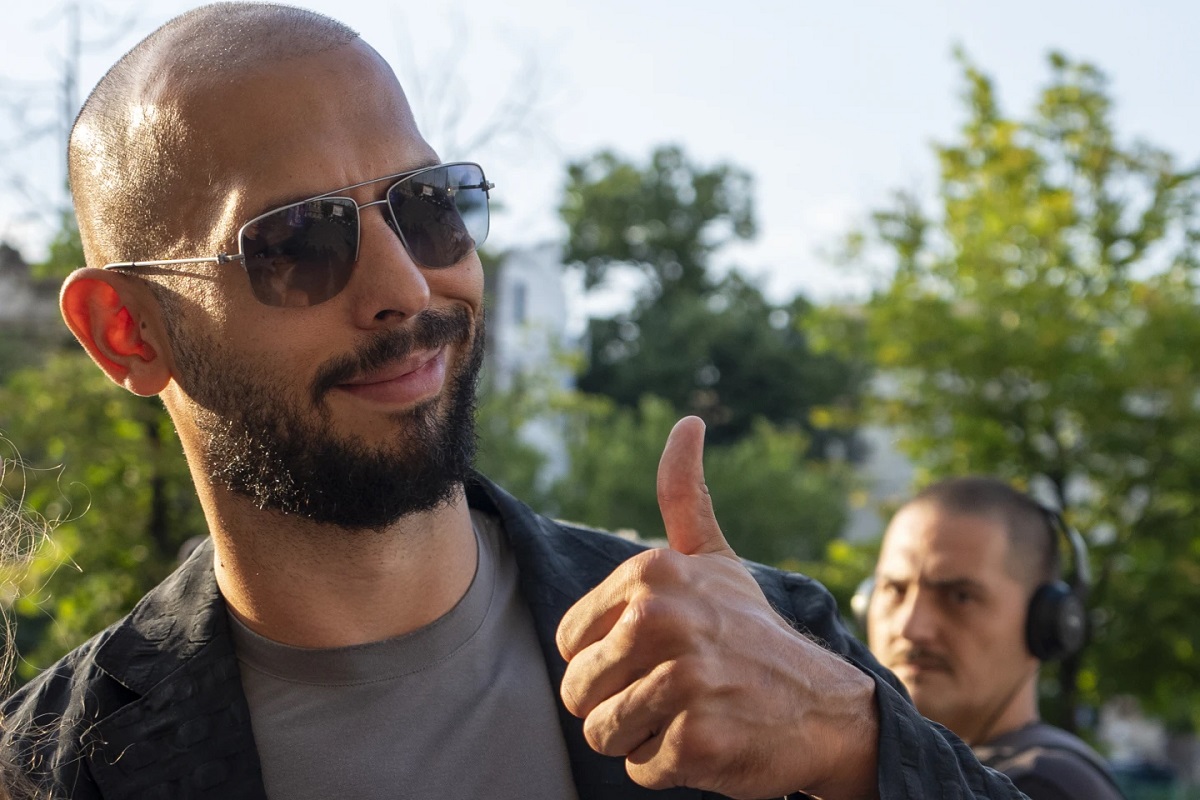 Former World Champion Kick boxer and online personality Andrew Tate and his brother has won their appeal to be released from home arrest in Romania on Friday, according to his spokeswoman.
Tate will be unable to leave the country. He will also be barred from being "in close proximity with any of the other defendants, any of the witnesses, or any of the alleged victims and their immediate family," according to Romanian authorities.
"This positive outcome gives us confidence that more favourable developments are on the horizon," Tates media spokesperson Mateea Petrescu said. The verdict by the Bucharest Court of Appeal came after prosecutors indicted Tate, 36, along with his brother Tristan and two Romanian women in the same case in June. All four were arrested near Bucharest in late December and have disputed the allegations levelled against them.
According to the court's judgement, unless they obtain prior clearance from a judge, all four defendants will be subject to geographical restrictions limiting them to the territory of Bucharest Municipality and the surrounding Ilfov County.
Andrew Tate told the media outside his spacious property outside Bucharest on Friday, "We've been completely innocent since the beginning of this." "When I was thrown in a jail cell in January, the media reported and told the world I was a terrible person, that I hurt people and made a lot of money from criminal enterprises," he added, "and here we stand seven or eight months later and I haven't seen a single victim on the news."
"I've seen a lot of people standing up for me, defending me, and I haven't seen a single person stand up and say that I hurt them," he continued.
The accused can be recalled to home detention or preventive arrest if they break the terms of their judicial obligations, according to the court reading.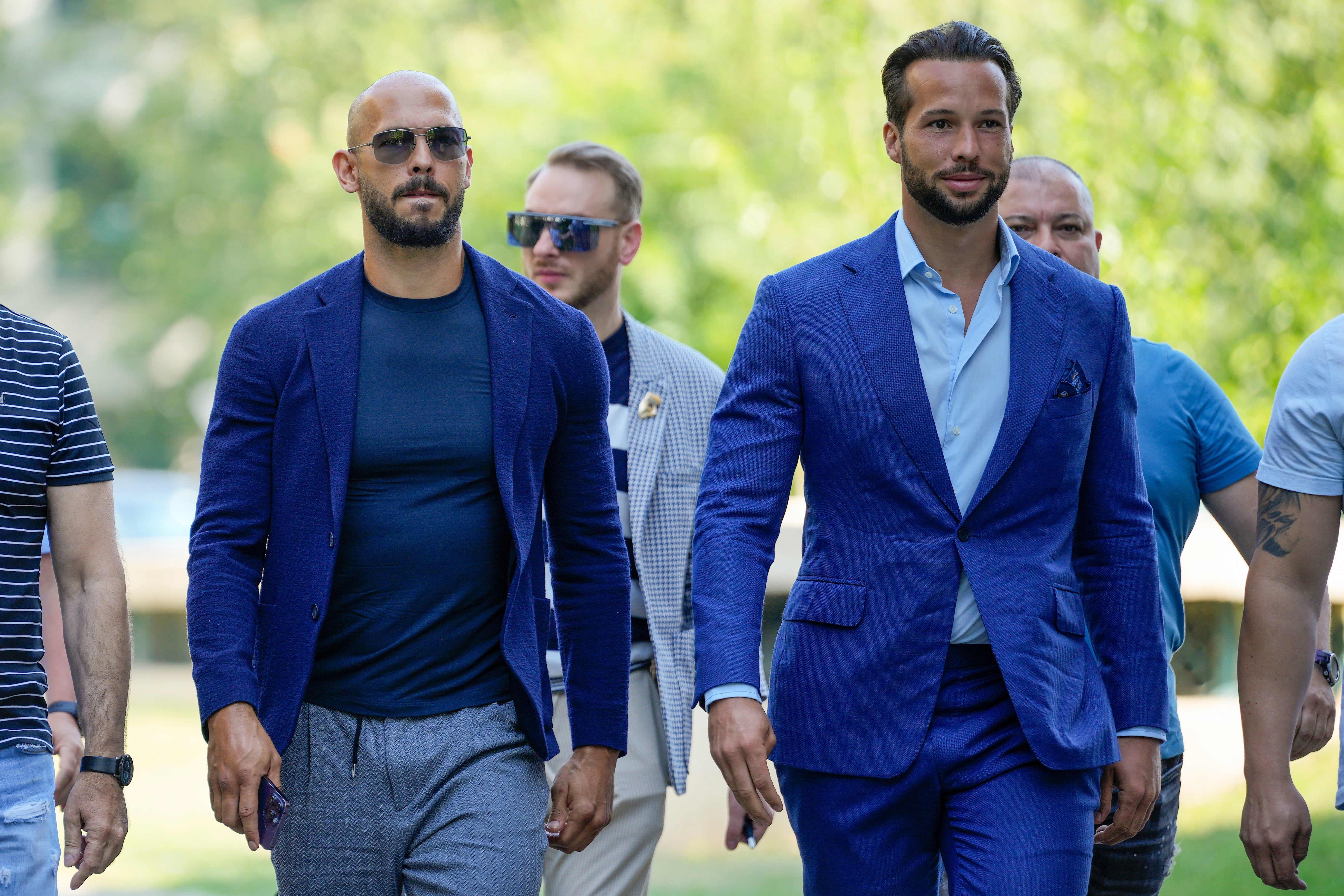 The Tate brothers, who are dual British and American citizens, have challenged a July 18 court decision to keep them under house arrest while their criminal case proceeds. After three months in a police detention facility, the brothers won an appeal to be moved to home arrest in late March.
After filing its criminal inquiry, Romania's anti-organized crime agency, DIICOT, sought in June that judges extend the house arrest measure.
Andrew Tate, who has 7.5 million Twitter followers and has been accused of peddling conspiracy theories online, has frequently stated that authorities have no evidence against him and that there is a political conspiracy to suppress him.
DIICOT claims that in 2021, the four defendants created a criminal gang to "commit the crime of human trafficking" in Romania, as well as the United States and the United Kingdom.
According to DIICOT, seven female victims in the case were seduced with false pretenses of love and brought to Romania, where the gang sexually exploited and physically abused them. According to the agency, one suspect is accused of raping a lady twice in March 2022. Prosecutors claimed the women were controlled by "intimidation, constant surveillance," and debt claims.
Andrew Tate was previously barred from multiple popular social media platforms for expressing hate speech and misogynistic remarks, including that women should carry responsibility for sexual assault.
Several women in the United Kingdom are also seeking civil cases against Tate, alleging sexual assault.he
Prosecutors have ordered the forfeiture of the Tate brothers' assets, including 15 luxury cars, luxury watches, and over $3 million in bitcoin, while their investigations.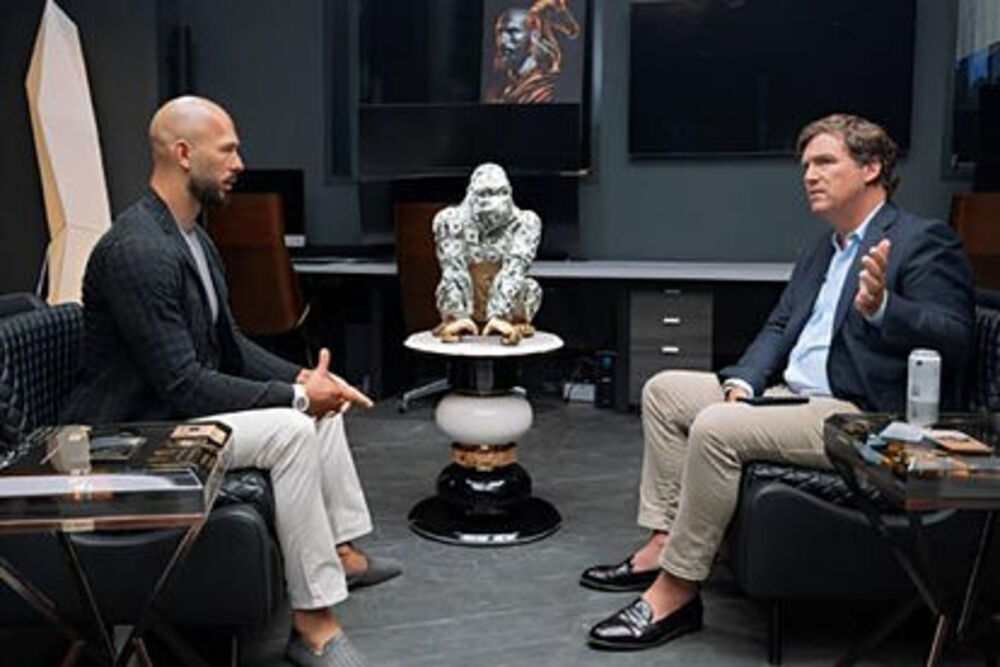 Meanwhile, last week former Fox's former number one TV personality Tuckers Carlson flew to Romania to talk with Andrew Tate over the charges he's facing. Tate offered Carlson and his loyal 'Tucker on Twitter' viewers a very different version of the allegations against him.
Tate responded by saying he'd been charged with "convincing" women to get TikTok.
"I'm charged with being the head of an organised criminal group, which is in charge of recruiting girls to make TikTok videos, to steal the money from the TikTok views," he told his sympathetic interviewer.
He then elaborated: "The overall charge is that there's an organised criminal group […], I'm the head of it. My brother is below me, and we use the lover boy method to convince women to do TikTok videos to make money so that we can steal the TikTok money."
What he means by the so-called "lover boy method" is when a man seduces young, vulnerable girls and boys over a period of time in order to sexually exploit them later on.
"So, just to be clear, you are not accused of pandering, of pimping, of forcing women to have sex with anybody?" Carlson then asked.
"No," Tate replied. "Not forcing them to have sex, not for restraining their movement, not stopping them from living a full life, but the fact that we are somehow convincing them to have TikTok."
We'd like to take this opportunity to "be clear" ourselves.
Both Tate and Tristan vehemently deny the accusations against them and, in his interview with Carlson, the former went so far as to say they'd been fabricated by the media.
He told the right-wing host: "The girls have come forward and said, 'This is insane, you've just picked us because we're near Andrew and we're his friends'."
He continued: "But they (meaning the powers that be) are like, 'Nope, you're a victim, no matter what you say. We're deciding you're a victim."
He went on to accuse the "media machine" of offering thousands of pounds in bribes to anyone willing to badmouth the Tates.
"The media machine, which works hands in hands with the justice machine […] offered bribes effectively," he told Carlson.
"They'd call up and say, if you have anything bad to say about Andrew, we can pay you $50,000 for the story."
Andrew Tate is a British-American former kickboxing world champion, entrepreneur, and social media personality. He was born on December 1, 1986, in Washington, D.C., United States.
Andrew Tate gained widespread public recognition through his appearances on reality television shows such as "Big Brother UK" in 2016, where he was a housemate in the 17th series.
Outside of his reality TV stints, Andrew Tate has been known for his achievements in kickboxing. He held multiple world championship titles in kickboxing and is considered a successful fighter in the sport. Following his sports career, he ventured into various business ventures, including online coaching and product sales.
Andrew Tate has also been a controversial figure due to his outspoken views and statements on social media. Some of his remarks have sparked debates and discussions on various subjects.
Andrew Tate Tucker Carlson Full Interview