An earthquake with a magnitude of 7.3 hit east Japan on Wednesday night, rattling the capital Tokyo and causing a tsunami advisory to be issued for parts of the northeast coast, the Japan Meteorological Agency said.
The quake was centered 60 kilometers (37 miles) off of the coast of Fukushima at a depth of 60 kilometers (37 miles).
The Japan Meteorological Agency reports that a huge earthquake measuring 7.3 magnitudes struck east Japan on Sunday, causing Tokyo to tremble and triggering a tsunami warning for areas of the northeast coast. Several of the earthquake's epicenters were 60 kilometers from Fukushima, and an advisory was issued for areas along the northeast coast along with a tsunami warning for one-meter waves shortly after the quake struck at 11:36 p.m. (local time).
The earthquake happened near Sendai, Sendai Shi, Honshu-ken at 11:36 p.m. Japanese time, a magnitude 5.3 earthquake struck near Sendai, Sendai Shi, Honshu-Miyagi-ken, Japan, at a shallow depth of 33 km beneath the epicentre, according to the United States Geological Survey.
There is a possibility that as seismologists continue to evaluate and update their estimates, or as other agencies release their reports regarding the quake, the actual magnitude, epicentre, and depth of the quake will be altered within the coming hours or minutes.
NHK reported that Tokyo Electric Power Company said it is checking the condition of reactors at Fukushima and other plants and around 2 million households are without electricity, including 700,000 in the capital.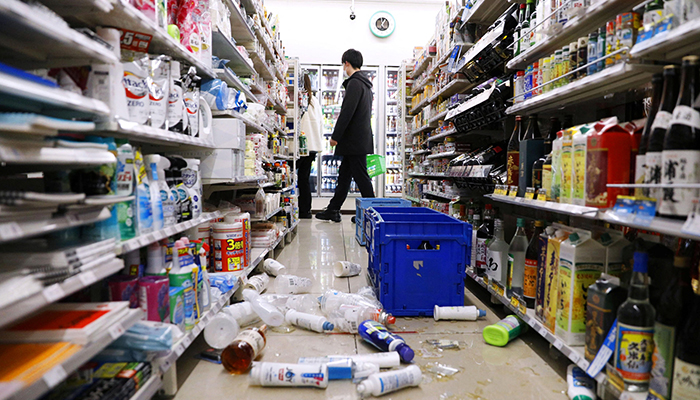 So far, no damage has been reported at either of those or the oil refineries on the coast, officials said.
Fukushima Daichi's radiation leak was the worst nuclear crisis since Chernobyl in Ukraine a quarter-century earlier.
Residents of Fukushima, Miyagi, and Yamagata prefectures were warned to expect aftershocks.
Sitting on the boundary of several tectonic plates, Japan experiences around a fifth of the world's earthquakes of magnitude 6 or greater.
Also Check: