65 Strikes Hit Kharkiv On Monday, Destroying 600 Residences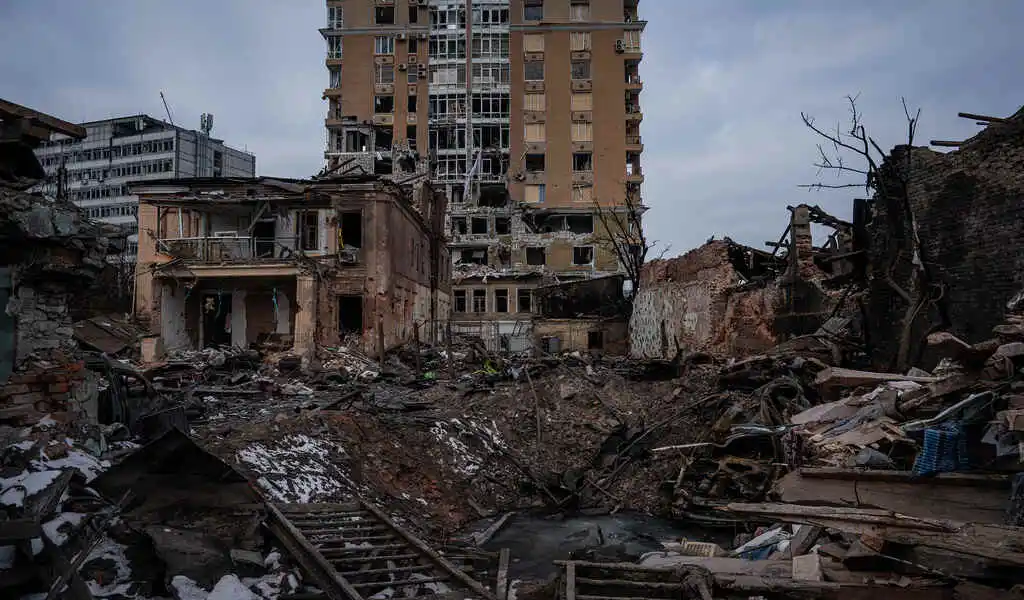 According to officials, Kharkiv has been struck 65 times on Monday alone and 600 residence buildings have been destroyed so far.
The head of the Kharkiv Regional Administration, Oleh Syniehubov, announced Tuesday that one person died and another was seriously injured after multiple strikes hit the northeastern Ukrainian city of Kharkiv on Monday.
During the day on Monday, alone, Syniehubov said there were 65 cases of shelling aimed at the city. According to him, there is fighting going on in three towns in the region of Kharkiv – Izium, Balaklia, and Dergachi.
On the other hand, Kharkiv's mayor Ihor Terekhov announced Monday that 600 residential buildings had been destroyed in the city by Russian attacks since the beginning of the conflict. The buildings can no longer be repaired.
Must Read: Biden Says US Will Not "Fight World War 3" In Ukraine
He said that many people actually lost their homes as a result of the hurricane. "Fifty schools and a number of medical institutions, including maternity hospitals, were bombed in Kharkiv as well."
In another incident, Volodymyr Matsokin, the deputy mayor of the city of Izium, said this city had been "under siege for two weeks, without water, electricity, heating, food, medicine, communication."
"The situation in Mariupol is no better than it was in Mariupol. According to the information we have received, those who survived the shelling are dying of disease and lack of medication. "There is no one to bury the dead," he said, adding that the city urgently needs humanitarian assistance.
Also Check: