A virtual office is a flexible, cost-effective, and conducive working environment. Currently, virtual offices are becoming more popular because they help firms cut operation costs. A virtual office in Malaysia can help a company optimize profits and improve productivity. Office space is an important element of a company because it portrays professionalism. Therefore, start-ups and SMEs should consider getting virtual offices. Below are some of the top benefits of a virtual office in Malaysia.
1. Employee Motivation
Motivating your workers has a positive impact on the rate of production. Virtual offices are flexible; therefore, employees can choose a suitable office space that suits their needs. Most brick-and-mortar office spaces have various drawbacks, especially when it comes to making employees happy. A more productive staff team plays a significant role in helping your firm meet desired goals.
2. Low Overhead Costs
According to statistics, most firms spend at least 15% of their profit to settle rent arrears. One of the main objectives of a company is to lower the cost of running the business. Therefore, entrepreneurs should consider hiring virtual offices because they're cost-friendly. In addition, a virtual office will reduce transportation costs.
3. Create a Professional Image
The image of an office space reflects your firm's reputation. Most clients trust a business with an official address. An office phone number and a physical business address will ensure your firm's image is legitimate and credible. A transparent company will drive foot and online traffic, thus increasing return on investment.
4. Business Support Services
Business support is an essential feature of virtual office space. Support services are crucial in improving your staff's daily activities. General administration tasks, such as mail handling and call answering, can consume your valuable time. Therefore, renting virtual office space will help your employees achieve set business objectives. This is because administrative support will be included in the service package. Additionally, you can find a virtual office in Malaysia that provides business concierge services, such as IT support, accounting, legal, and HR. Choose a virtual office space that matches your needs and budget.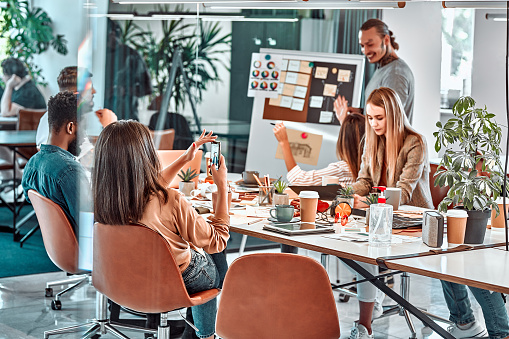 5. No Long-Term Commitments
A virtual office enables newbies to reap the benefits of having a physical business address without a huge outlay of commitment and costs that comes with leasing a brick-and-mortar office space. You can book a virtual office on a monthly basis. This is crucial because it reduces the financial risk.
6. Flexible Expansion Opportunity
A virtual office gives you a chance to expand your business without moving to a larger or more expensive office space. Virtual office space provides a low-cost option for expansion, thus allowing you to hire more employees. A growing business will help you attain both short-term and long-term objectives.
In conclusion, these are the benefits of a virtual office in Malaysia. Other benefits of renting a virtual office space include increased productivity, no commute time, better work-life balance, and less attrition. A virtual office space will help your firm flourish, thus increasing your odds of becoming a successful entrepreneur.