4 Children, 60 Civilians Killed In Kyiv Since The War Began, Says City Council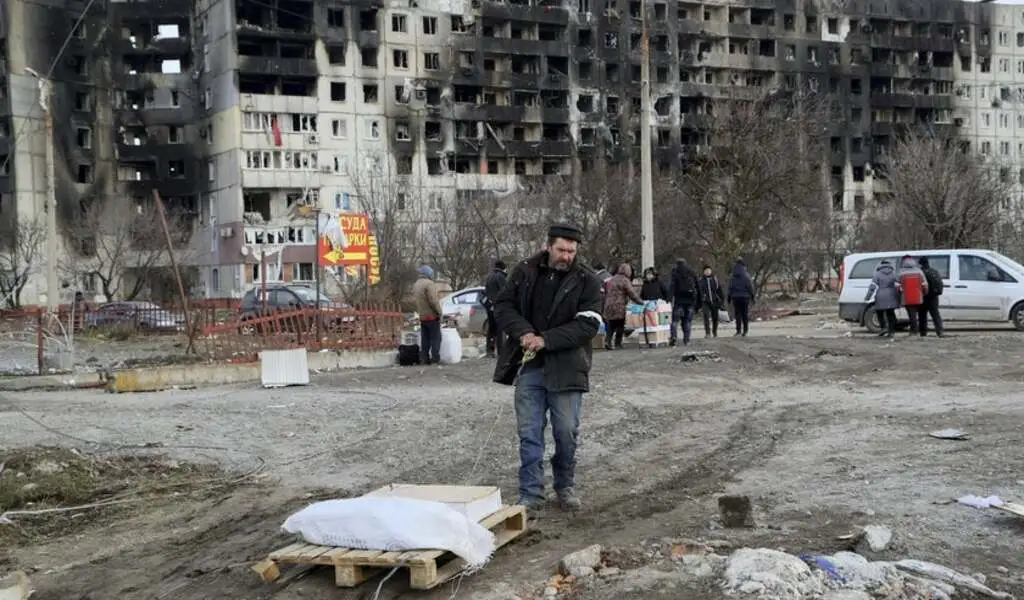 The city council of Kyiv has reported that 60 civilians, including four children, have been killed in the city since Russia began its attacks more than three weeks ago.
It is also reported that more than 160 Ukrainian military personnel and combatants have also been killed in the city. According to the council, 889 people have been injured, of which 241 were civilians, including 18 children.
Furthermore, 36 residential buildings, six schools, and four kindergartens are among the buildings that have been damaged by the Russian strikes, the council said in a Facebook post.
It's mid-afternoon in Kyiv, Here's what you need to know
Kyiv under attack: The shelling of a residential area in western Kyiv early Tuesday morning killed two people, Ukraine Emergency Services reported. In the city, a curfew will be in effect from Tuesday evening to Thursday morning. Moschun, near Kiev, a city in the northwest of Ukraine, has almost every house damaged.
Zelensky to meet EU leaders: Morawiecki, Jan*a, and Fiala are scheduled to meet Zelensky in Kyiv in order to reaffirm the EU's "undeniable support" and "present a broad package of support."
350,000 trapped in Mariupol: According to a local official, 350,000 people remain trapped in Mariupol, which has been besieged by Russian troops since March 1. The majority of the population lived in "inhumane conditions," melting snow and dismantling the heating system to get drinking water, he said.
Fresh sanctions: Russia has been sanctioned with new measures. According to the French Finance Minister Bruno Le Maire, the EU sanctions target more than 600 Russian nationals. The UK sanctions include a ban on the export of luxury goods to Russia and tariffs on goods worth more than $1 billion.
Further casualties: At least 19 people were killed in a strike in northwest Ukraine on Monday, officials reported Tuesday after initially reporting no casualties. An airstrike occurred near the city of Rivne, and the area is still being cleared.
Also Check: