3 Tips for Designing Your Dream Wedding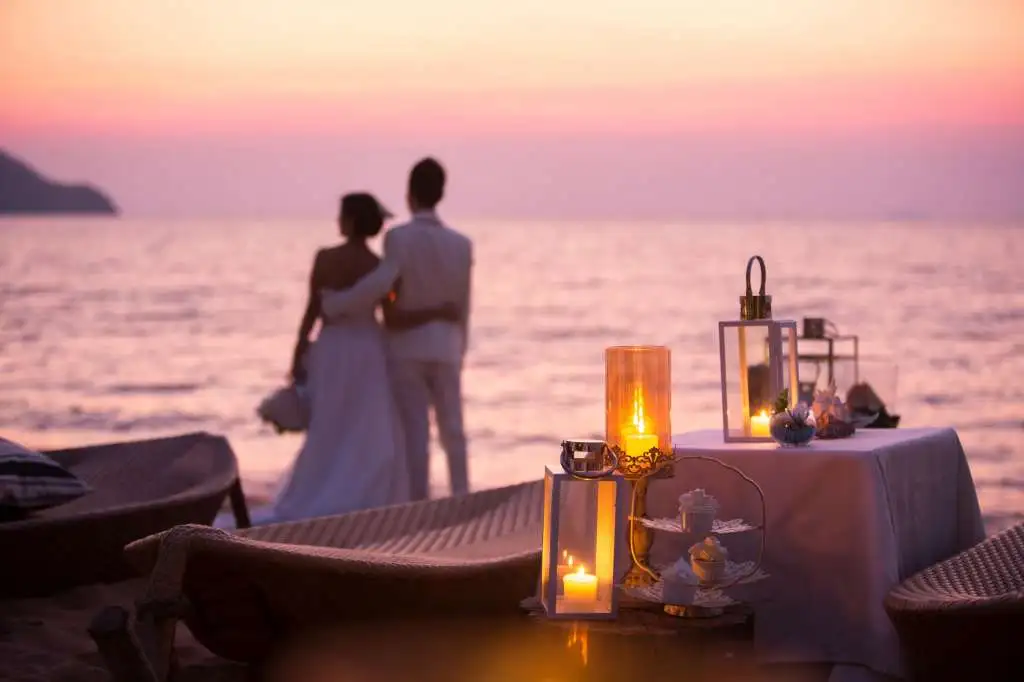 The wedding design process can be a tedious task. However, getting overwhelmed is easy with so many ideas and recommendations online, especially on Pinterest and Instagram. Suppose you plan and prepare for your big day and don't know how and where to start. Go ahead and scroll down below for more info!
How and Where to Begin?
Nowadays, almost everyone uses a Pinterest board for wedding inspiration. However, your final decision must be based on your preference. Don't just copy whatever is on Pinterest because what it is showing is based on an algorithm. It can be a guide, but it's not supposed to dictate what your wedding should look like.
So what are the things you can do to start? First, you can take inventory of your closet. Next, you need to figure out your style by checking the clothes you wear. Do you wear simple clothes? Or are most of your clothes patterned? Are they neutral in colour, or are they bold and bright?
Knowing the colours, you use the most can help lead to your wedding's colour palettes or design motifs. Nowadays, wedding colours are more flexible. So don't limit your wedding colour or theme with specific colour palettes. Instead, choose from a spectrum of tones so it'll be easier to compromise as your budget requires.
Another question to ask is, what are your joint hobbies, or do you have any date night traditions? Again, these small details are a great way to incorporate them into your wedding decor.
You can also include sentimental components from each of your family's histories. For example, you may use your mother's favourite flower as an accent in the floral design. Or maybe your fiance's father loved to do woodwork, and you can use his pieces as a highlight in the overall decor.
Whatever you choose to do, make sure that the inspiration is uniquely yours. So when the big day finally arrives, your guests will see that you put so much heart and effort into your special day.
Things To Consider
Here are three (3) of the most important things you have to note when planning or preparing for your big day.
Budget
Regardless of how limited or immense your wedding is, knowing how much budget you are working on is one of the most crucial parts. More than investing in your wedding, you have to invest in your marriage. You don't want to exhaust all of your savings to have a grand wedding then start from zero when building a family.
Venue
It would be best to be wise about your wedding venue because the spaces where you hold your ceremony and reception will significantly influence the overall wedding design.
It would also help if you chose a venue that will match your budget, work for you aesthetically and at the same time carry your desired theme and design. So choose a place where you feel comfortable.
If you are still uncertain, you can hire a venue guide. They will do their best to find a way to meet your budget, location, and size requirement.
Hire a Professional or Work With Vendors
Nowadays, many people do weddings the Do-It-Yourself way, but doing this puts stress on you and your family. Instead of worrying about all the particulars, you can hire a professional event planner or designer if you have the budget.
Hiring someone to do the small details will give you the breathing room so you can enjoy the wedding process. Most event professionals already have a structure of what needs to be done and when to be accomplished.
Having them on your side will allow you to devote your energy to "fun" activities such as selecting stationery or cocktail hour apps.
Wedding planners, floral designers, stationers, and rental companies offer their services for a reason. They are called wedding "professionals" because they have the necessary connections to create something special and unique for their clients.
You can share your inspiration with them, and you need to trust them to do their job. Also, not to forget the wedding music such as hiring a reputable band or DJ to keep your guest entertained into the late hours.
Conclusion
Suppose you are currently preparing for your wedding and you already have the basics in mind, but you have no idea how to proceed. In that case, you may want to check out the various Glasgow Wedding Decorations at Supernova.
They are experts when it comes to luxury wedding design and venue styling. They have been in the wedding industry for more than ten (10) years, and they are known for designing and creating beautiful, style-focused weddings throughout Scotland.
They also offer exquisite floral arrangement designs allowing their clients to turn their dream wedding into a reality. In addition, their dedicated team of wedding experts will support and guide you throughout the entire wedding process. So go ahead and check them out for more information!