17-Year-old British Teenager Murdered in Northern Thailand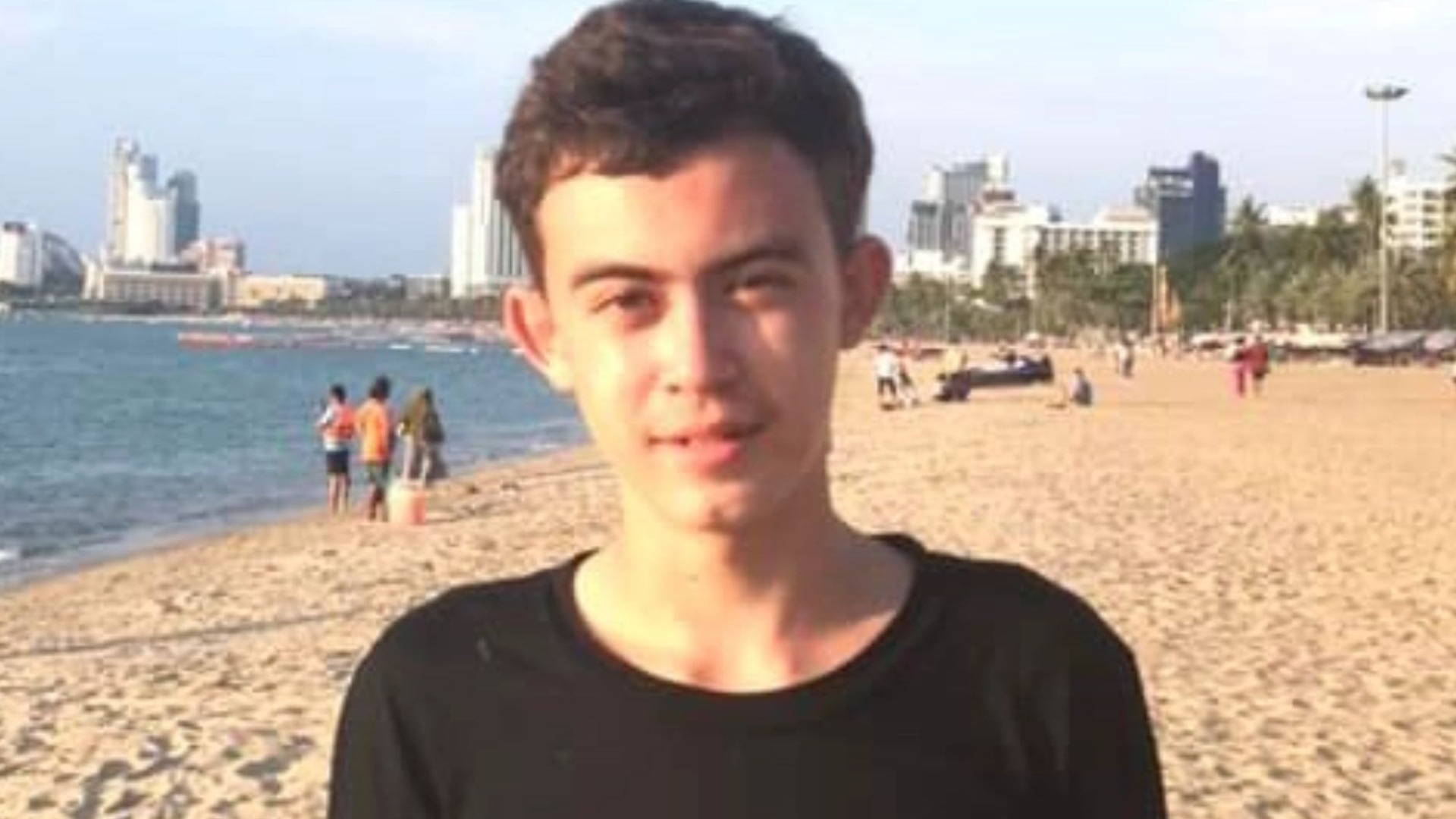 A 17-year-old British teenager is suspected to have been murdered in northern Thailand after going on a motorbike ride with his girlfriend.
Woramet Ben Taota, was discovered dead in a forest in Lampang province in northern Thailand, with head injuries. His phone and money were both gone from his shoulder bag, raising the possibility that he had been robbed.
On Sunday morning, local police claimed they got a report that the teen had been found dead in a forested area in the Ban Than district of Lampang, with injuries indicating blunt force.
Woramet's body was discovered by a waste collector who was working in the neighbourhood at the time, according to Thai media.
Officers discovered his things, which included a smartphone charger, ID card, and bank card, but his phone and cash were not located. According to Thai media, they believe he was robbed for his smartphone.
Lampang police believe he was murdered elsewhere and dumped where he was discovered, slumped against a tree.
Police are now looking for his 16-year-old girlfriend, Yam, who is believed to be the last person to see him alive and has been missing since Monday in the northern Thailand province.
Police in Lampang reported that they received notification that a dead body had been discovered in the undergrowth at approximately 10AM on Sunday. They found the victim with blood stains all over his face.
Police believe Ben had been beaten with a hard object, causing swelling and bruising, as well as a deep wound in his face. His body was been transported to a hospital for a postmortem examination.
Police Col. Sittisak Singtongla told reporters that investigators are currently looking for people who knew the victim, including his female companion. She is significant in this case as we believe she was the last person to see him alive, he said.
Police have stated that they are not ruling out any possible motives for the murder. It's still unclear whether his murder was a robbery because the deceased's phone and cash were not found. We can't rule out other possibilities, he said.
Officers interviewed Ben's's mother, Ooy Taota, and she said on Saturday evening, he stated he was "going to work with friends," but he didn't say anything else about his intentions.
UPDATE:
Police arrested a 44-year-old Thai man named Chaiwat Boonkarin on suspicion of murder and hiding a body. At first he denied the allegations. After being interrogated all night, he confessed to killing 17-year-old Briton. Chaiwat was released from prison less than eight months ago on sex crimes charges.
At 11am, officers from Lampang Police Station and Lampang Provincial Police escorted the accused, 44-year-old Chaiwat Boonkarin, to the crime scene.
Ben's parents were waiting outside the station when officers brought Chainat out. Ben's father, Steven Graham, arrived in Lampang Thailand this week.
"Why did you kill my child?" shouted Ben's mother, Ooy, through the police car window. Chainat regretfully raised his palms in response. "Why are you apologizing to me?" Ooy continued. Why did you murder my child? "Where has Pong gone?"
Ping Pong, Ben's 16-year-old girlfriend, is still missing. Four days after Ben's murder, Chainat has still not provided authorities with any information regarding Pong's whereabouts.
Locals gathered around the handcuffed Chainat, who was wearing sunglasses and a Kevlar vest.
The police attempted to contain the crowds that gathered around the accused, but a guy, a relative of Ben's, jumped forward and knocked a wooden stick off Chitchat's head. The stick snapped in half.
Police took Chainat to the coordinates where Ping Pong's phone signal was last traced to try to get him to talk. Officers then brought in sniffer dogs to sniff out Ping Pong's clothes and shoes before scouring the area for clues with the dogs.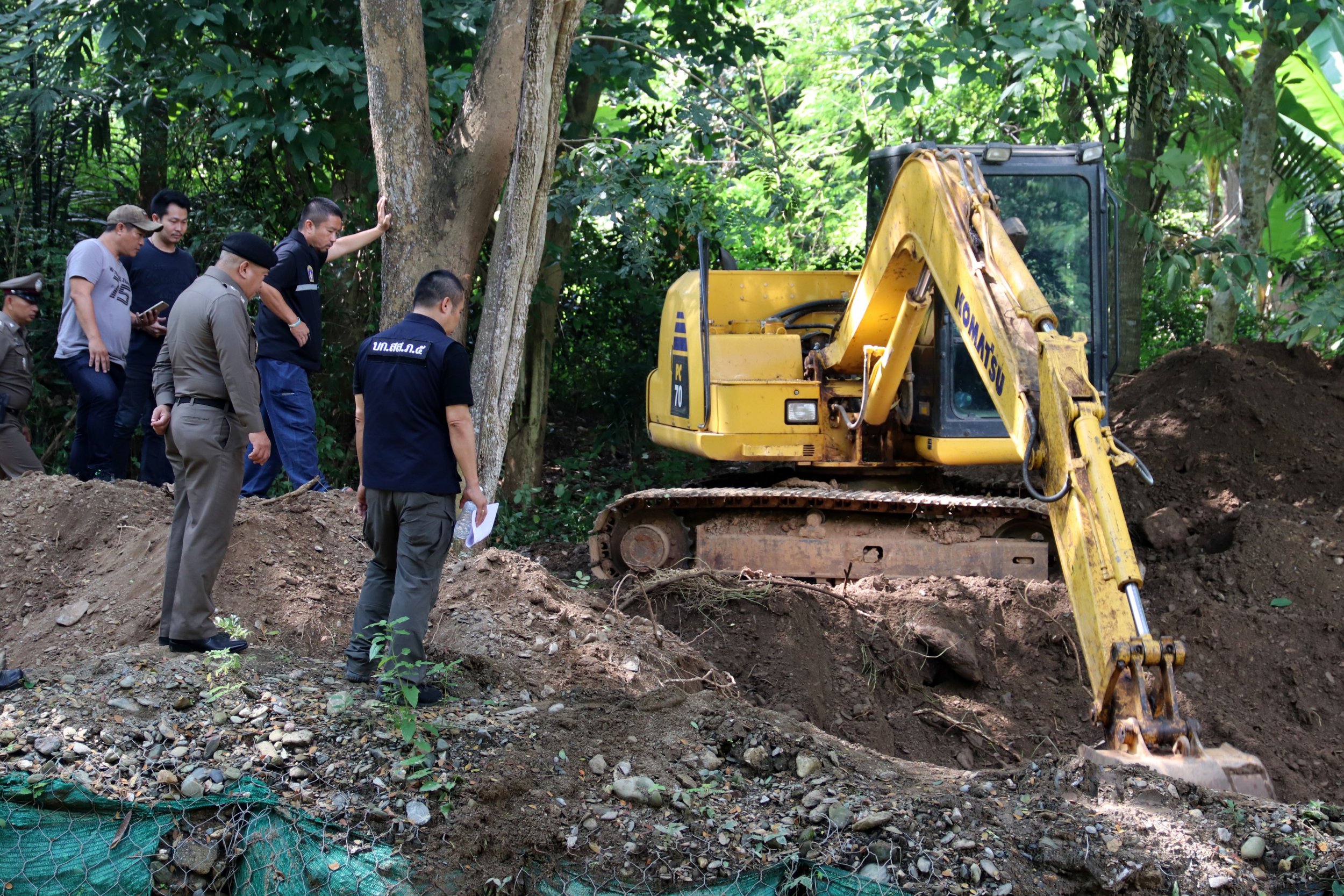 Briton's Killed in Thailand
Other suspicious deaths of British nationals in Thailand include: Hannah Witheridge, 23, and David Miller, 24, found murdered on the island of Koh Tao in September 2014. Luke Miller, 26, who was discovered dead at the bottom of a pool on Koh Tao in 2016; Nick Pearson, 25, whose body was discovered in the sea after he went missing on a night out on Koh Tao in 2014; Liam Whitaker, 24, who was discovered hanged in a Thai police cell in 2013; and Andrew Apperley, 38, who went missing from a party on Ko Pha Ngan in 2018.
Many parents have now banded together with other families whose children died while backpacking in Thailand. Their organisation, Mothers Against Murderers Abroad (MAMA), is urging the British government to investigate these killings and raise awareness about the hazards of visiting to Thailand.
While many of these deaths would have been caused by disease or an accident, 60 are classified as 'unknown'. Some may be explained away as catastrophic misadventures on their own.
They do, however, point to a pattern of illegal behaviour, sloppy detective work, and, worst of all, alleged police cover-ups.
This is presumably an attempt to maintain Thailand's lucrative reputation as the ideal travel destination. It is worth noting that Thailand is strongly reliant on tourism, which accounts for 10% of its GDP.