Queen Elizabeth's Platinum Jubilee Threatened By Sons Scandals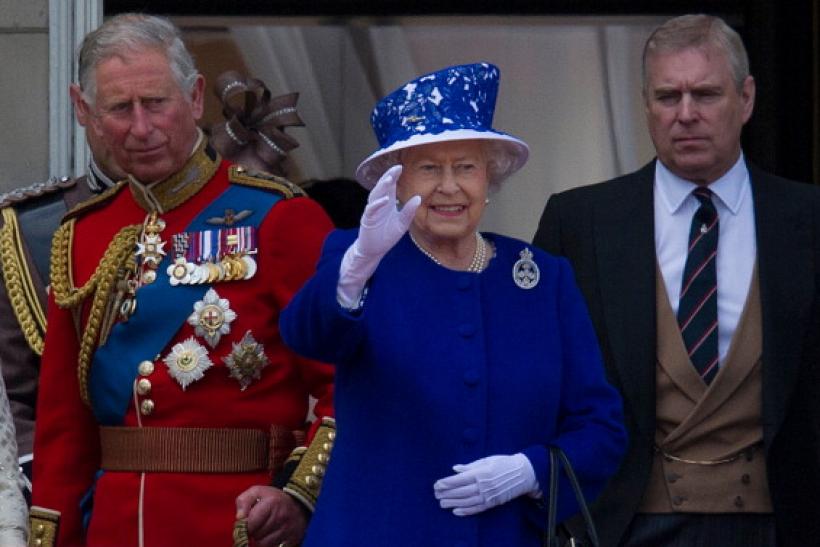 Queen Elizabeth's son Prince Andrew has disappeared from public life after settling a sexual assault lawsuit at vast cost, as her majesty celebrates her Platinum Jubilee year.
The 95-year-old monarch, who is reportedly footing the bill for Prince Andrew's settlement, also saw her elder son, Prince Charles, become embroiled in a "cash for honours" scandal.
Scotland Yard has opened an investigation into claims that an aide of Prince Charles allegedly offered UK honours and citizenship to a Saudi tycoon in exchange for donations to Charles' charitable foundation.
Prince Charles' office reiterated that he was "not aware of the alleged offer" from Michael Fawcett, who has been one of Charles' closest confidants for decades.
The news came a day after Charles's younger brother Prince Andrew settled the lawsuit brought by US accuser Virginia Giuffre, sparing him the humiliation of a full-blown trial.
Details of the deal were not made public, and Prince Andrew's legal team would not comment on the contents of the agreement.
Queen Helped Pay Prince Andrews Settlement
The Daily Telegraph put the settlement at a whopping US$16 Million — US$13.3 Million for Giuffre and US$2.7 Million for a charity for victims of sex trafficking.
The 61-year-old Prince Andrew has never been criminally charged and has always denied the allegations. Many believe the settlement was made to stop a media firestorm that would damage the image of the crown.
The Daily Telegraph has alleged the money would come from one of the private estates belonging to Queen Elizabeth.
Mark Stephens, a media specialist at law firm Howard Kennedy, told AFP that Prince Andrew had "preserved some measure of dignity for the wider Royal Family" by agreeing to the settlement.
The shadowing scandal hanging over Prince Andrew has threatened to overshadow the queen's Platinum Jubilee this year, marking her 70 years on the throne.
Any jury trial could have coincided with the national Jubilee celebrations due to take place in the summer.
Meanwhile, on Wednesday the queen resumed in-person meetings, having isolated for a week after Prince Charles and his wife both tested positive for Covid-19.
Related CTN News: