Alert! Consumers Feeling the Pinch as Food Prices Rising Drastically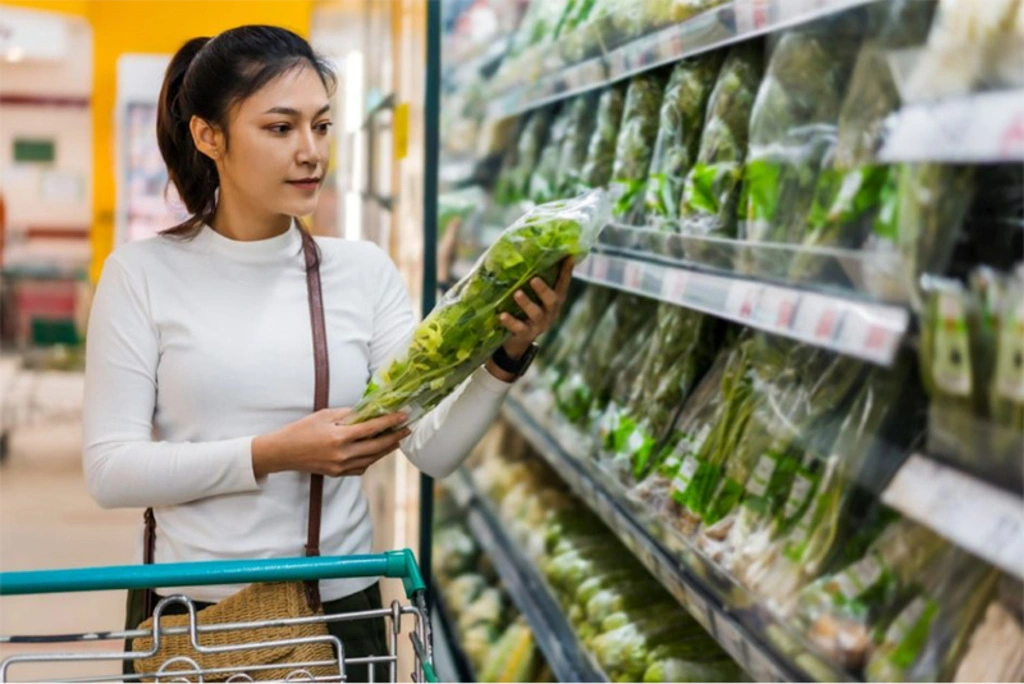 Increasing prices for food and basic necessities is causing many people in Thailand to complain about the high cost of living. The prices of some items are rising dramatically, and consumers are feeling the pinch.
In an effort to reduce the rising cost of living, the cabinet recently approved an allocation of 1.48 billion baht from the central budget for relief measures.
According to the Commerce Ministry, the money will be spent on the Thong Fah (Blue Flag) scheme, which distributes low-priced essential goods through 3,000 distribution outlets nationwide.
As part of an investigation into the discount scheme, the Bangkok Post interviewed economists, academics, and ordinary Thais to see if it would be a successful solution for the country's current economic crisis.
A financial analyst, Somjai Phagaphasvivat, said the discount scheme was needed in order to fight the squeeze on people's finances.
As well as offering essential goods at lower prices, the government can use its fund in a variety of ways to tame price increases, he added.
In his explanation of the increasing prices of food and goods, Mr Somjai cited three factors: soaring pork prices caused by a supply shortage, which resulted in egg and chicken food prices rising; the high cost of animal feeds and fuel; and the politicization of price hikes.
He also noted that food price-gouging by intermediaries, which took advantage of rising prices, should not have been allowed to happen. As a result, consumers are bearing the brunt of the increases, which has now become a political issue.
Controlling prices and foul play
While it will take time for the nation's pork supply to increase, pork prices will start dropping once consumers turn to other sources of protein, he said.
According to the expert, the 1.48-billion-baht fund is nothing more than a temporary measure to contain the situation and ease the pressure on the people. As a result, he said, authorities must monitor food production costs to guard against foul play and ensure any price increases are justified.
The government will have a tough time controlling the price of oil and gas, as prices have been increasing worldwide, he said. Another option would be to use the state oil fund to subsidise retail fuel and gas prices.
At the University of the Thai Chamber of Commerce, Thanawat Polvichai, Chief adviser for the Center for Economic and Business Forecasting, says a decrease in the cost of living is essential for government survival.
It is expected that the Commerce Ministry will intervene and take other measures such as shoring up the food supply and keeping stock in check.
He said compared to subsidizing oil prices for three months under a budget of almost 10 billion baht, this amount is a reasonable sum to ease people's burdens. The next question is whether the money is spent efficiently.
When asked if the rising cost of living justified an executive order, he said the cabinet must act swiftly, adding an executive order is a valid legal channel that the government can use.
Consumer pricing surging due to the pandemic
Thailand Development Research Institute (TDRI) senior research fellow Nonarit Bisonyabut said food prices have been surging due to global inflation from the covid-19 pandemic.
Increasing prices are a sign of a far more serious underlying issue that will require more than just discounts to solve.
Despite its merits, he said, the program must be limited so that it doesn't negatively affect the market and production.
According to him, inflation is not considered a serious threat to the overall economy, as it moves between 1-3%. It is also acceptable for the export sector, he added.
He said, however, that the current situation will not be survivable for low-income earners making less than 7,000 baht a month – approximately 10 million households.
It is important for the government to focus on this group and provide a monthly subsidy of 300-400 baht, he suggested, adding 200 baht to each welfare cardholder.
Individuals with welfare cards are currently entitled to a 300-baht monthly benefit if their annual income is below 30,000 baht, or a 200-baht monthly benefit if their income is between 30,000 baht and 100,000 baht.
Concerns over the rising cost of living
Despite his agreement with the government's plan to move the fourth phase of the Khon La Khrueng co-payment subsidy to mid-February, Mr Nonarit called for the government to invest in upskilling and reskilling workers to increase their job prospects.
The more money people make, the more they spend and this boosts the economy.
Kasikorn Research Center reports that even though the government has put in place relief measures, most consumers are still concerned about the rising cost of living, particularly food and transport.
Consumers in Bangkok expect both the public and private sectors to play a proactive role to ease their economic burdens, according to a Kasikorn survey.
Those who earn less than 15,000 baht a month are the most affected compared to other groups, and 36% say food price costs have risen over 20% from late last year.
Most people want the government to cap the food prices and fuel, increase the minimum wage, and give discounts on electricity and water bills.
Consumers are tightening their belts
The survey also found that respondents would prefer that businesses organize more promotional campaigns, delay price increases, or resize offerings rather than raise prices.
As a result, consumers are tightening their belts, either reducing their expenditures or holding back on buying luxury and durable goods and cutting back on partying. Motor vehicles, fashion products, and real estate are likely to take a hit, which will hurt the recovery of these industries.
Consumers are likely to switch to house food brands, which offer lower prices, as well as other meat or food products that are less expensive. The survey also noted that this gives house brands a chance to raise brand awareness and market their products.
More than half of the people surveyed also believe the rising food prices and the rise in living costs will last longer than a year.
In addition to short-term relief measures like price controls, the Kasikorn Research Center recommends that the government and private sector tackle supply shortages and improve the competitiveness of small-scale operators.
In order to help consumers and create room for growth in the future, we need the private sector to be more flexible and more efficient. Using data analysis and stock management technologies for business management and decision-making are important, according to the survey.
Source: Bangkok Post
People also Reading: