North Korea Launched A 'new type' Of ICBM Causing Fear And Confusion In Japan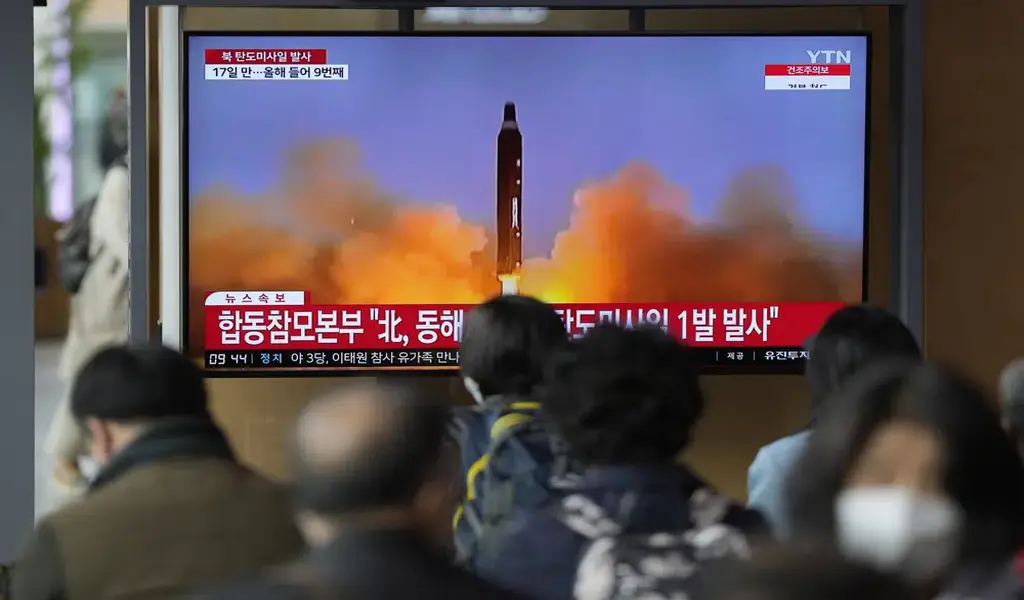 (CTN NEWS) – In a continuation of its provocative missile tests, North Korea carried out its first intercontinental ballistic missile (ICBM) launch in a month on Thursday, according to the country's neighbors.
This launch may have been used to test a new, more mobile, harder-to-detect weapons system
Even if the order to evacuate a northern island was eventually withdrawn in response to the launch, it demonstrates the neighbours of North Korea's watchfulness regarding its expanding missile threats.
According to the Joint Chiefs of Staff of South Korea, the missile travelled 1,000 kilometres (620 miles) before crashing into the oceans between the Korean Peninsula and Japan after taking off at a high angle from a location close to Pyongyang, the capital of North Korea.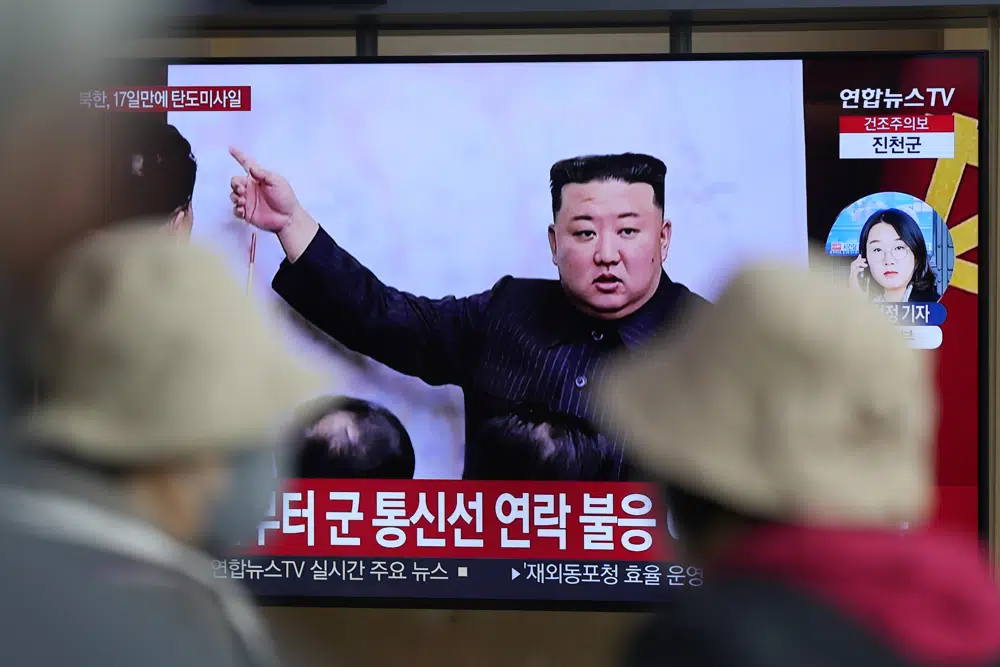 ICBM is one of the key high-tech weapons that North Korean leader Kim Jong Un has vowed to build
The missile was described as having a medium-long range by the Joint Chiefs of Staff. It was referred to as an ICBM-class weapon by the Japanese defense minister but a long-range missile by the US National Security Council.
According to a defence official who spoke on the condition of anonymity due to office policies, South Korea's military believes North Korea launched a novel ballistic missile that may have used solid fuel.
If a solid-fuel ICBM was used in the launch, it would be the North's first demonstration of the weapon. All of the known ICBMs from North Korea have liquid propulsion systems, which necessitate fueling before launch.
However, solid propellant weapons can be moved more easily and fired more fast because the fuel is already loaded inside of them.
A solid-propellant ICBM is one of the primary high-tech weapons that North Korean leader Kim Jong Un has pledged to develop to better counter what he perceives as military threats from the United States.
He also wants to get a nuclear submarine, a multiwarhead missile, a hypersonic missile, and a surveillance satellite.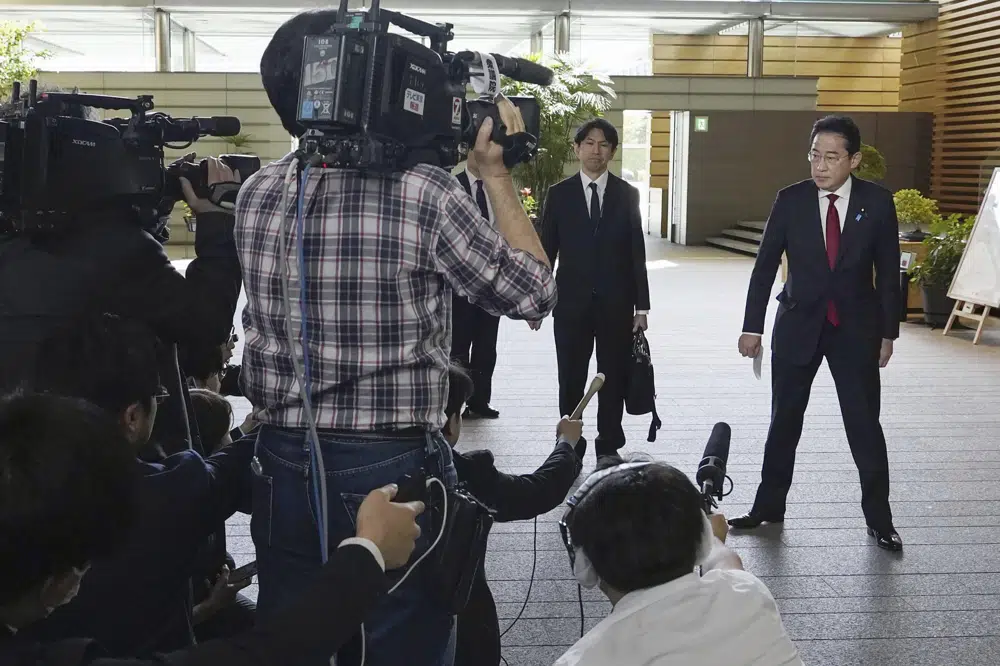 A new intermediate- or long-range missile propelled by solid propellants may have been used in the launch, according to Kim Dong-yub, a professor at the University of North Korean Studies in Seoul.
The launch may also have been related to North Korea's preparations for the launch of a spy satellite
A United States National Security Council representative, Adrienne Watson, stated that the most recent launch "needlessly raises tensions and risks destabilising the security situation in the region."
According to Watson, the United States will take all necessary steps to protect its country as well as its allies in South Korea and Japan.
Officials denounced the launch in an urgent National Security Council meeting in Seoul and emphasised the necessity of strengthening the three-way security collaboration with Washington and Tokyo.
Japanese Prime Minister Fumio Kishida called a Japanese NSC meeting to discuss the missile and Japan's response to it.
During a phone discussion, the top nuclear envoys of Seoul, Washington, and Tokyo urged for a "decisive and united international response" to North Korean provocations as well as further efforts to stop illegal North Korean operations that are reportedly used to finance its weapons programme.
North Korea frequently shoots missiles in international waters between the Korean Peninsula and Japan as part of missile tests
Its previous ICBM launches were local, although on elevated trajectories to avoid the surrounding nations.
Unless they are certain that weapons are headed in the direction of their territory, South Korea and Japan normally don't issue evacuation orders for North Korean launches.
The North Korean missile that was launched on Thursday, according to Japanese Defense Minister Yasukazu Hamada, failed to enter Japan's exclusive economic zone.
However, the northernmost island of Hokkaido was still advised to seek shelter by Japanese officials, who also temporarily suspended bus, train and underground operations there.
Local governments additionally sounded alert sirens over public speakers to warn residents to flee.
The government then apologised and withdrew its missile warning, claiming that its analysis had shown there was little chance a missile might land close to Hokkaido.
According to Japan's Chief Cabinet Secretary Hirokazu Matsuno, the notice was sent out as a result of an early missile route assessment by the Japanese Defense Ministry.
According to Matsuno, the missile later vanished from radar, but authorities continued to broadcast a warning to prioritise the safety of the populace. He called the action taken by the administration "appropriate."
The notification seemed to indicate that Japan was being watchful of North Korea's escalating missile threats. When questioned about the authenticity of Japan's intelligence sharing of upcoming North Korean launches, Prime Minister Kishida responded that the government is reviewing relevant information, including alerts.
When a North Korean intermediate-range missile passed over Japan in a launch that showed it had the ability to reach the U.S. Pacific territory of Guam, Japanese officials issued a similar evacuation order in October.
The North conducted its first long-range missile test on Thursday after conducting its most advanced, liquid-fueled Hwasong-17 ICBM test on March 16.
Tuesday, Kim Jong Un reviewed his nation's offensive strategies and promised to make his nuclear arsenal more "practical and offensive."
Since the beginning of 2022, North Korea has fired off nearly 100 missiles, several of which are nuclear-capable and can reach the U.S. mainland, South Korea, and Japan.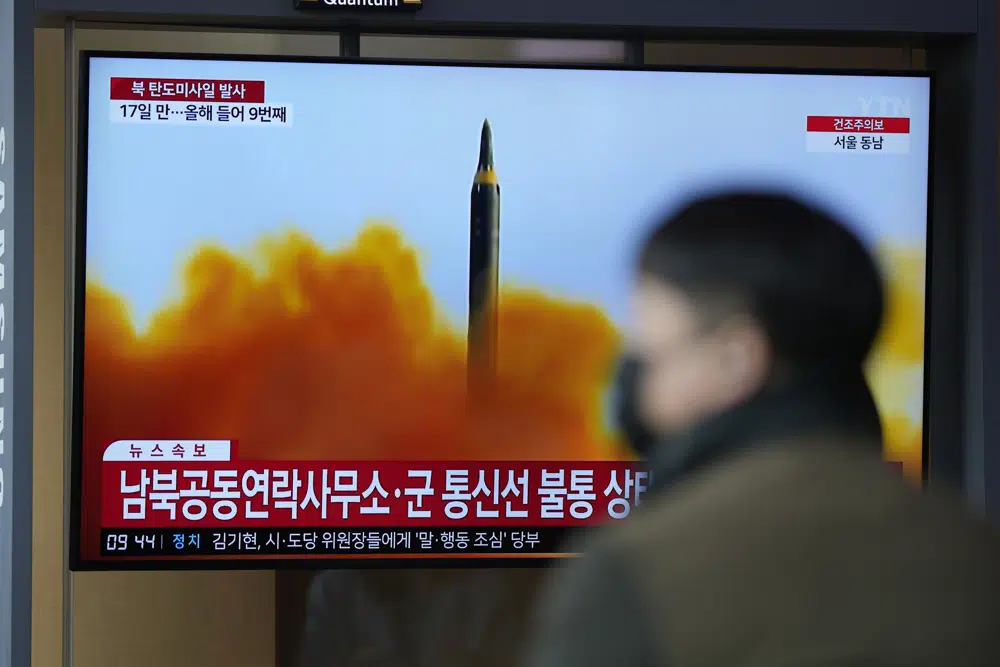 The North's testing binge is largely in retaliation for military exercises involving South Korea and the US, which Pyongyang perceives as a warm-up for an invasion.
According to some analysts, North Korea exploits the opposing nations' military exercises as an excuse to modernise its arsenal and put pressure on Seoul and Washington to demand concessions like removing economic sanctions.
According to South Korean and American officials, the drills are defensive in character and were planned in response to North Korea's increasing nuclear and missile threats.
Late in March, North Korea showed a brand-new kind of nuclear warhead, sparking fears that it would perform its first nuclear test in more than five years.
Experts from other countries disagree on whether North Korea has created small and light warheads to fit on its more sophisticated missiles.
According to South Korean officials, North Korea has been ignoring calls from South Korea on a number of cross-border inter-Korean hotlines over the past week or so.
Communications on those channels are supposed to avert unexpected conflicts over the rivals' disputed western sea frontier.
Kwon Youngse, the minister of South Korea's reunification, voiced "strong regret" on Tuesday for what he described as North Korea's "unilateral and irresponsible attitude" about the hotlines.
Yoon Suk Yeol of South Korea and Joe Biden of the United States will meet later this month in Washington, where a key topic is likely to be North Korea's expanding nuclear weapons.
In order to keep up diplomatic pressure on North Korea, experts say the conversations between world leaders at the Group of Seven summit in Japan in May could be vital.
China and Russia, two permanent members of the United Nations Security Council, have obstructed tougher sanctions on North Korea in recent months, highlighting a rift that Russia's conflict with Ukraine has widened.
RELATED CTN NEWS:
China Plans To Start Building A Lunar Base With Moon Soil Brick By 2028
Leaked Pentagon Documents: What You Need To Know
Songkran 2023 Kicks of With 27 Killed in 287 Road Accidents in Thailand