Japan To No Longer Require COVID-19 Vaccine Proof Or -ve Lab Lesting On Saturday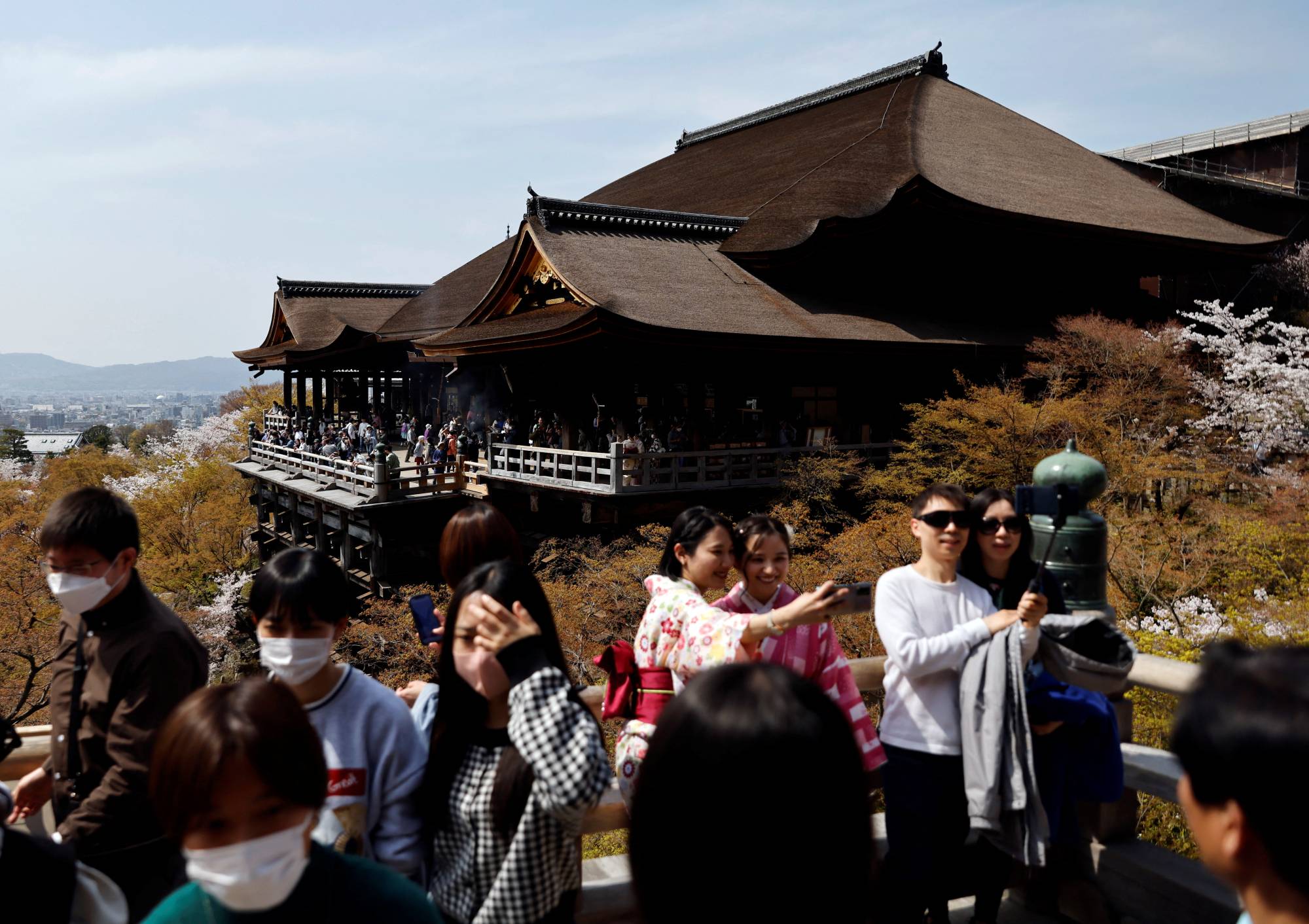 (CTN News) – As the nation prepares for an influx of travellers during the Golden Week holidays, visitors arriving in Japan will no longer be needed to present proof of vaccination or negative test results as of this Saturday.
All inbound passengers must currently provide proof of having received at least three COVID-19 vaccinations or have tested negative for the virus within 72 hours of departure, including Japanese nationals and international residents.
The COVID-19 category under the Infectious Disease Law will be reduced from one akin to Class 2 to Class 5, which is on par with seasonal influenza, on May 8, as the government had previously stated it intended to do.
Government Officials To Drop The Requirements From Saturday
According to Kyodo News, government authorities are now preparing to forward the schedule and remove the need as of Saturday.
Some airports reportedly ask visitors who display COVID-like symptoms to submit to voluntary testing.
According to tourist forecasts issued by the Nomura Research Institute, domestic and international travel is anticipated to rebound over the approaching holidays and return to pre-COVID levels, a pattern that will last through the summer.
Despite the fact that the Chinese government has yet to approve group tours to Japan, the number of incoming travellers in March was 1.82 million.
Up more than 340,000 from February — though not as high as the 2.76 million recorded in March 2019 prior to the pandemic.
Tourism Agency Remove Requirements For Pre-Travel PCR Testing
Regarding domestic travel, the Tourism Agency declared last week that starting on May 8, it will no longer demand vaccination records and pre-trip PCR testing from participants in government-funded travel promotions.
The categorization change was officially agreed on Thursday by a group of health ministry experts, which implies the government will shortly revoke a number of exceptional restrictions put in place during the pandemic.
As cases peaked in January at over 240,000 during the country's eighth wave, the experts based their choice on the current low number of newly infected individuals.
Another aspect that affected their choice was the fact that Japan's predominant coronavirus strain continues to be the comparatively mild omicron version, despite the fact that it is more contagious than earlier variants like alpha and delta.
XBB1.5 and XBB1.9 Increasing
In recent weeks, there has been an increase in the proportion of individuals having the omicron family genes XBB1.5 and XBB1.9.
The panel concluded that both virus types are not more harmful than previous omicron subvariants, despite their propensity to defeat immunity developed through prior infection and vaccination.
After the meeting, Japan's health minister Katsunobu Kato declared that May 8 will be a turning point in the country's response to the coronavirus.
When someone tests positive for COVID-19, the government will no longer request that they stay home or hospitalise them in accordance with the legislation, Kato told reporters.
Although the government will continue to provide some reference material, anti-infection measures will be left up to individuals.
The ministry noted that 8,400 hospitals, or roughly 90%, will be prepared to accept up to 58,000 inpatients, as opposed to 53,000 people hospitalised during past peaks of COVID-19 waves.
Following the downgrading, COVID-19 will be treated similarly to other diseases, and regular hospitals and clinics will start to accept patients, the ministry said.