COVID-Related Deaths In China Reach 60,000, Peak Has Passed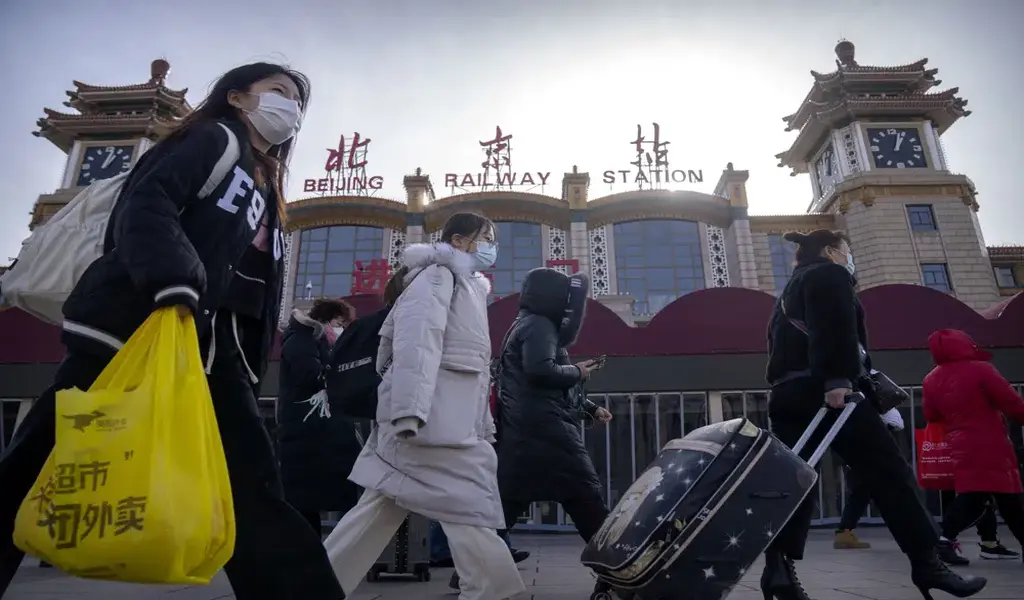 (CTN NEWS) – BEIJING – China's government announced on Saturday that nearly 60,000 people have died from COVID-19 since early December, following complaints it had failed to release data. It also said the "emergency peak" of its latest surge seems to have passed.
The National Health Commission said that since December 8, there had been 54,435 fatalities from COVID-19 and other illnesses combined, with 5,503 deaths resulting from respiratory failure brought on by COVID-19.
According to the report, those "deaths due to COVID" happened in hospitals, but it's possible that more people also passed away at home.
The official COVID-19 death toll in China, which has been at 10,775 since the disease was discovered there for the first time in late 2019, would more than quadruple due to the findings.
China abruptly lifted anti-virus regulations in early December, despite a surge in infections that started in October and has packed hospitals with feverish, wheezing patients. As a result, China stopped providing data on COVID-19 deaths and infections.
Following reports from local and provincial governments that suggested hundreds of millions of individuals in China may have contracted the virus, the World Health Organization and other governments made an information request.
According to a National Health Commission official, Jiao Yahui, the peak of the most recent illness wave appeared to have passed based on the decrease in the number of patients visiting fever clinics.
According to Jiao, the average daily attendance at those clinics peaked at 2.9 million on December 23 and dropped by 83% to 477,000 on Thursday.
At a news conference, Jiao stated, "These figures demonstrate the national emergency peak has passed."
People coming from China are subject to virus testing and other limitations imposed by the governments of the United States, South Korea, and other nations.
On Wednesday, Beijing replied by stopping issuing new visas to visitors from South Korea and Japan.
At the height of the epidemic, China used a "zero-COVID" approach that tried to isolate every case to keep its infection rate and mortality rate lower than those of the United States and some other nations.
This prevented millions of people from leaving their homes, cut off access to some cities, and led to angry protests.
According to the Health Commission, the average age of those who have passed away since December 8 is 80.3 years, and 90.1% of them are 65 or older. More than 90% of those who passed away, according to the report, had cancer, heart, lung, or kidney issues.
Jiao says, "The number of senior patients passing away from disease is relatively high, implying that we should pay more attention to old patients and do everything in our power to save their lives."
WHO Director-General Tedros Adhanom Ghebreyesus reported this month that agency representatives had meetings with Chinese officials to stress the significance of exchanging additional information about COVID-19 concerns.
Such as hospitalization rates and genetic sequences.
RELATED CTN NEWS:
Japan's Ex-PM 'Shinzo Abe' Assassination Suspect Charged With Murder
China Buys 'Golden Shares' In 2 Units Of Alibaba
Britain Criticizes 'Eroding Freedoms' In Hong Kong, Prompting China's Rebuke