Your Personal Guide to Interstate Moving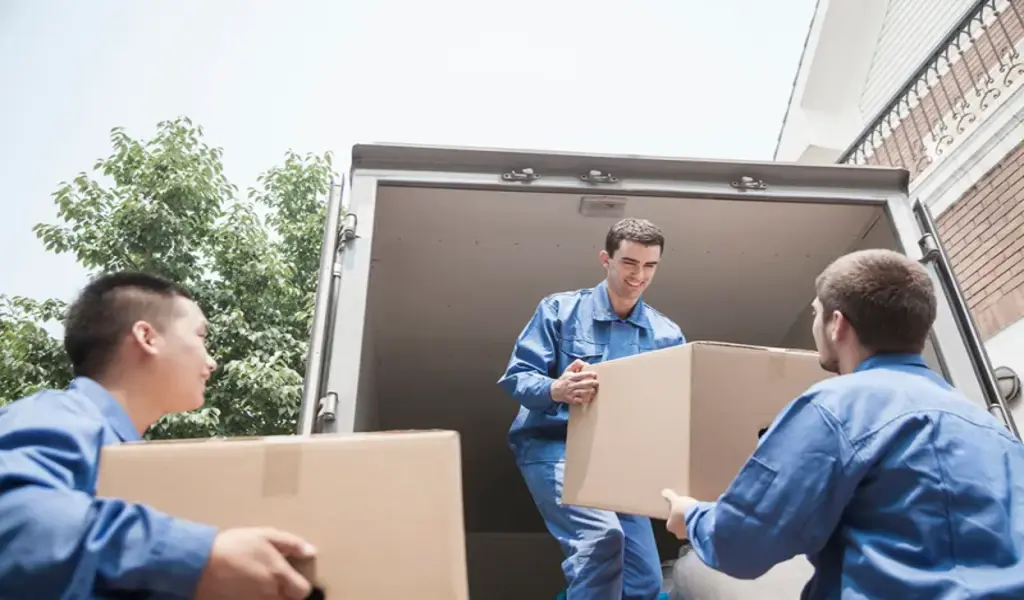 The process of interstate removals should begin six weeks before your moving date. This allows you time to choose a moving company, organise the rest of your affairs, and plan your budget. Early planning is the most important aspect of interstate moving because it will be your road map for the entire move. Here are some tips to ensure your move is as easy as possible. Firstly, begin by planning how you'll get to your new place. It will help you determine what you need to pack and transport.
What factors influence the price of an interstate move
An interstate removals service can vary according to several factors:
Distance between the starting point and the destination – The further the distance, the more expensive the removals will be.
Specialty Items – Similarly, moving a piano/pool table will require more packing materials and special knowledge in assembly and disassembling of such items. Therefore, the price will be higher than moving a normal household item within the same city. However, you can save money by letting go of any unwanted items and lowering the total removals bill.
Size of house and inventory – A three-bedroom house will cost more than a studio. Distance and weight are also important factors. The home contents/inventory is much larger for a three-bedroom house than for a one-bedroom apartment. This subsequently affects the size of the truck and ultimately the cost of your move.
Time – In addition to the space, time is also a factor. Movers will charge more for long-distance moves, since they have to use more fuel and time to load and unload and pack to complete the move.
Man Power –An interstate move, will take more staff to manage and co-ordinate the move as well as man power to do the job in the shortest timeframe possible.
Home and road accessibility – Access to your home can also affect price, if a truck cannot fit on your street or the removalist have to cart your belongings 100 metres to get from home to the truck. All this will take time and subsequently factored into the overall price of your move. Don't forget to mention stairs as well. Movers need to know if they need to add the extra time to go up and down the stairs.
In general, interstate moves are more expensive than local moves, where travel is up to 80-100 kilometres within a city The reason for this is that the distance between the starting point and the destination point is far greater. In addition, interstate moves require professional movers with proper licenses and insurance. Moreover, a professional moving company will recommend the shortest route to avoid damages to the property and reduce the cost of the relocation.
How do removalists charge
When getting removalist quotes from a company to move your belongings, it is important to keep in mind that there are many factors that affect the price. A professional moving company's basic fees will be affected some of the factors mentioned above but also the weight of your belongings, and the number of people necessary to complete the move. You may also need to pay for packing supplies and the time it takes to complete the task. Additionally, there is the possibility that your removalist may charge you extra for this service.
You can get a free quote from many interstate removalists and choose the best one for your needs and budget. Most movers will offer free quotes so you can easily compare prices and get the best deal. Once you decide which company to hire, you can estimate the total cost of your move. For local moves, you can expect to pay less than $1000, while an interstate removal costs you approximately $3500-$6000 on average depending the type of service and where you are moving from and to.
Moving interstate to Melbourne
The process of moving interstate is never cheap, so it's crucial to know all you can about the process before hiring a removals company. Interstate removalists Melbourne is typically carried out by rail or truck, and the price of interstate removals is determined by the volume and size of items being transported. One cubic metre equals one metre of depth, width and height. (Depth X Width X Height)
If you're relocating with your pets, you'll need to organise transport. However, it's also a good idea to supervise the packing and loading of your possessions. You can supervise the unpacking process and be present when the moving professionals deliver your belongings. If possible, show them where they should be placed and where they should go.
Moving interstate to Sydney
The move from the Sydney city to the country can be an exciting one, but it can also be stressful. You will be dealing with a new climate, lifestyle, and subtle cultural differences. Here's how to keep sane throughout the process: reduce the number of items you have to transport. The final cost of your move will depend on how much you have to pack. A good way to do this is to estimate the size of your new home before booking an interstate removalists Sydney company.
Another important thing to consider is packing supplies. You should start collecting sturdy boxes and buying packing supplies such as packing tape, box cutters, scissors, permanent markers, bubble wrap, and old newspapers. Don't skimp on these supplies, though. A few hundred dollars will get you started. However, if you're planning on hiring a removal company, the costs can easily reach several thousand.
Moving interstate to Brisbane
If you're moving interstate to Brisbane, there are many considerations you'll want to make. Whether you're moving for work, retirement, or family, it's important to plan ahead and hire an interstate Brisbane removal company. While relocating to a new city can be stressful, hiring a professional company can help ease the process. If you're looking for a cost-effective way to move, here are a few tips to keep in mind:
First of all, the weather is generally very pleasant. Brisbane's weather is pleasantly warm year-round, and there are fewer drastic changes in temperature. Its climate is a little humid, but it's still pretty dependable. Because of this, it's easier to live in Brisbane than in Melbourne, where the climate tends to fluctuate more dramatically. The most common season for moving interstate is winter in Brisbane where temperatures are still mildly 20 degrees Celsius, but the best time to move is spring when the weather is getting warmer and more pleasant.
Next, you should start packing at least three weeks before moving. Pack carefully and room-by-room, labeling the boxes with the items inside. Make sure to pack fragile items carefully, and consider using plastic bubble bags for fragile items. Also, include all cords with appliances. The best way to organize all of your possessions is to pack them according to rooms, and label boxes with the contents. If you're moving from Melbourne to Brisbane, it's essential to get professional help from a professional interstate moving company.
Moving interstate to Adelaide
One of the most challenging and time-consuming aspects of moving interstate is packing your possessions. Each item in the boxes has a story to tell. In addition to packing your possessions, interstate moving requires you to pack removal boxes, which can be a challenge. This is particularly true if you are moving from one state to another. Luckily, there are Adelaide removalists that can help you with this. Listed below are some of the services provided by these companies.
When moving interstate to Adelaide, you will probably be relocating from another part of Australia. The city is Australia's fifth largest, with a metropolitan area of over 1 million people. living in Adelaide love the city's multicultural mix and the affordable housing options.
Moving interstate to Perth
Are you planning to move interstate to Perth? If so, this small city has great cultural activities, including the annual Fringe Festival and Sculptures by the Sea. With a laid-back cosmopolitan vibe, there is plenty to do in Perth. It is also an ideal place for raising a family. Since moving from the East to the West is quite a far distance. Interstate moves can cost as high as $15000 to $20000. To lower the cost, consider selling some of your furniture. Selling your furniture will save you money when moving interstate. However, this method works well for singles, retirees, and students who don't want to move their entire house. It can also be time-consuming and you may end up selling items for less than you're worth. If you have a lot of items, consider a shipping service. Alternatively, you can hire a truck and ship your car.
Related CTN News: