3 Smart Outdoor Furniture Ideas for Creating a Beautiful Yard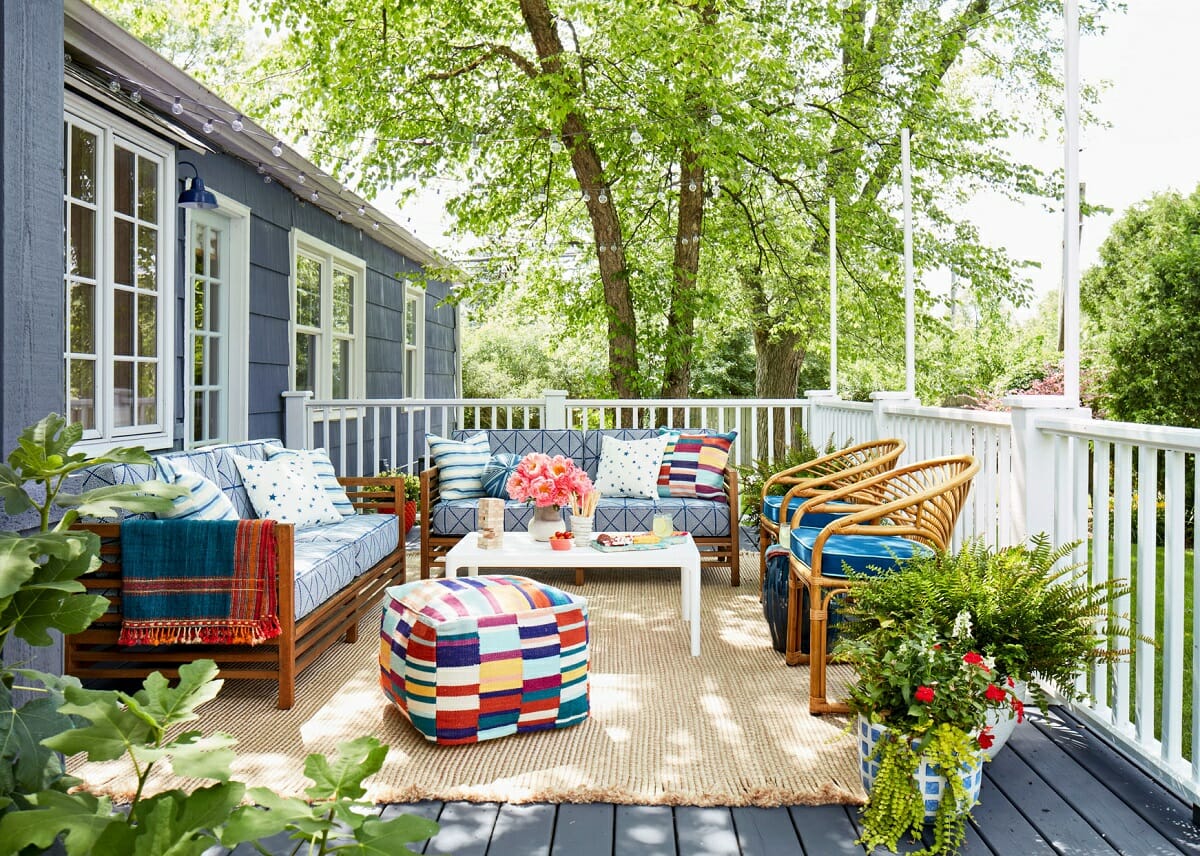 Your outdoor space could be your ultimate luxury if you're living in a city or the suburbs. More so, if it comes with spectacular views. The perfect yard or outdoor furniture sets the true mood when you unwind with your family or friends. According to an article published in Forbes, you can give your backyard or outdoor space a facelift with stunning furniture to compel you to spend the warmer days enjoying, relaxing, and entertaining.
Be it patio chairs, garden sofas with a splash of color, and tables, there are numerous ways to perk up your yard or patio. Here is how:
Avoid penny-pinching when it comes to style
Today, you'll get outdoor furniture in varied colors, patterns, and styles. You can match your patio space with the design aesthetics related to bohemian, contemporary, mid-century, or farmhouse styles.
When it comes to your yard chairs, sofas, or dining tables, they can complement you're the interior décor of your home or be a fully differently designed living area. Whether it is chairs, couches, or accent furniture, design a patio or yard that looks and feels practical, beautiful, and comfortable.
Integrate an outdoor furniture section for additional seating
All of us like to spend time outdoors, be it in a yard, patio, or garden. Then, that space should feel cozy and inviting. That's why you need to create an outdoor section for additional and flexible seating if you are relaxing with your family or entertaining guests during weekends. You can look for a variety of outdoor furniture at designformfurnishings.com.
An outdoor sectional provides dual benefits like a seating area close to the dining table and so, your guests need not move from one section of your yard to another. When it comes to outdoor sectionals, they also come with more storage features that you can arrange or rearrange to suit all your seating requirements.
Warm up your backyard in winter
When you have built a beautiful yard full of greenery and flowering plants, the space should be useful even during the colder months. Yes, warm up your patio with elegant and functional items like heat lamps or fire pits. Place stylish and cushioned chairs close to the fire pit to play guitar under a starlit sky or enjoy some finger foods in the evening.
With Christmas and New Year just around the corner, you can roast meat and drink your favorite wine to feel warm on bone-chilling nights. Incorporating a heat source will take your outdoor living area to the next level.
Opt for a tabletop version if you have a small yard or a portable heater so that you can easily carry it from the yard or patio to the place where you're having the party. Use bigger fire pits for a spacious yard or invest in a fire pit with a cover to use as a table when not used.
Conclusion
Contemporary living helped you discover various kinds of outdoor spaces, be it a yard, terrace, patio, or even a large balcony. Spruce up your outdoor space with the right furniture pieces.