How To Enjoy Vape Like a Pro!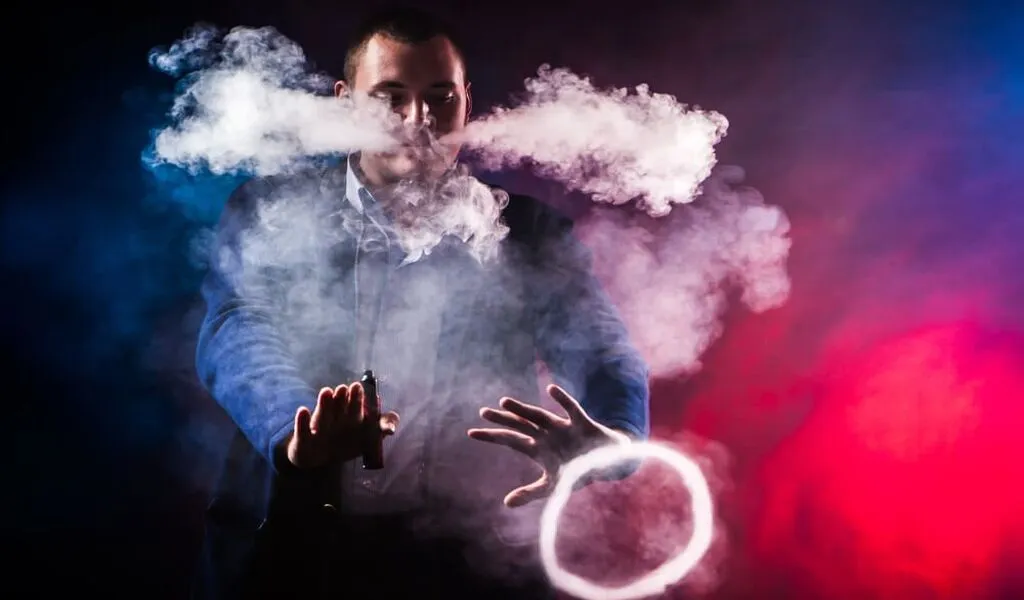 Vaping is arguably the coolest way to enjoy bursting flavours. Instead of smoking with a bong, pipe, or cigarette, use a disposable vape to get plenty of clouds on the go and look proficient.
Unfortunately, many people think it's just as easy to buy an old pod and start it; in this article you can learn how to start vaping like a pro with the below-mentioned disposable vape bars.
Randm tornado 7000.
Elux legend 3500 puffs.
Aroma king 3500 puffs.
Want To Vape Like a Pro?
No matter what you do with your disposable vape, it always gives the impression that everything you do is intentional.
It helps once you get familiar with the pod and know all the ins and outs. A unique or cool disposable pod attracts others and makes them ask you about the pod.
A quality disposable vape can help you gain confidence and feel more control over vaping things.
That's because the disposables are not homemade toys. They are compact devices made for recreational and medical reasons. Knowing how a disposable pod works will help you become a pro. Take out a moment to get to know your vape.
RandM Tornado 7000
The RandM Tornado 7000 is a rechargeable, air-flow-controlled, disposable vape.
It contains 20 mg of nicotine salt and a 2 ml capacity of e-liquid and can vaporise up to 7,000 puffs. There are 38 flavours to choose from.
Airflow control lets you choose the combination that works best for you, and a rechargeable Type-C port on the bottom of the unit ensures you'll always use up every drop of e-juice in the tank.
Why choose R&M Tornado?
With 7000 tasteful puffs, this pod has everything you could want. Excellent battery life, 2% nicotine strength, controlled airflow, amazing flavours, and most importantly, a healthy vaping experience are more than enough for the vaper.
Elux Legend 3500 Puffs Bar
The Elux Legend 3500 Puffs Bar range was one of the amazing disposable products to hit the market, offering customers a better choice with its delicious taste, high quality and competitive price.
The Elux Legend disposable vape offers a smooth and pure taste, with 14 delicious flavours to choose from, a 1500mAh battery and approximately 3500 puffs.
Get The Elux Legend 3500
Wondering if you should buy the Elux Legend 3500 puff bar? Well, the choice is yours, but there are several reasons why you should consider this option.
The Elux Legend series provides better portability and flavour options for e-cigarette users. The range is an amazing disposable device on the market in terms of flavour options.
It is the premium disposable vape available in the market that generates more consumption compared to similar disposable e-cigarettes, along with its long-lasting flavour properties that make it special over to other disposable pods.
Aroma King 3500 Puffs Bar
The Aroma King 3500 Puffs disposable vape is one of the most famous among vapers. 1500mAh battery and 2ml liquid capacity can provide up to 3500 amazing puffs.
This pod gives you everything you need to improve your vaping. The simple and elegant, slim and stylish design of this device makes it unique among other pods.
Since the device is small, you can easily carry it around. This vape is designed for the frequent traveller.
Final Thoughts:
Get your hands on these three disposable pods so you can enhance your taste and enjoy your nights out with your buddies along with these fruitful combinations of flavour.
Related CTN News:
How to Send Happy New Year Stickers on WhatsApp?
How To Purchase Quality Weed Seeds Online?
How can i download instagram photos and videos?