Happy Valentine's Day 2022: Here are a few Romantic Valentine's Day Wishes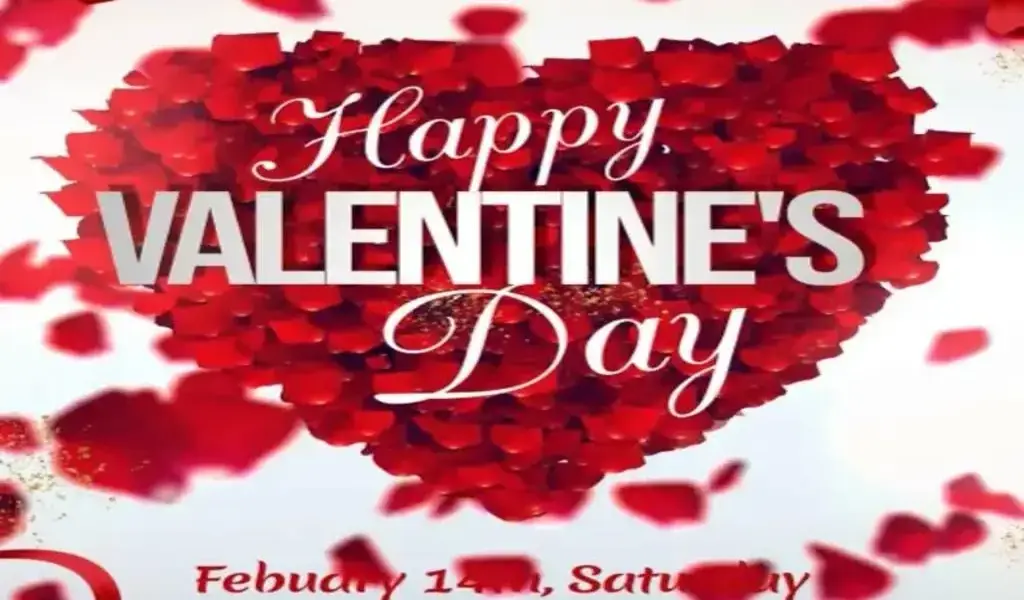 Happy Valentine's Day 2022: Valentine's Week 2022 has come to an end, and couples around the world are preparing for the day of love. In addition to Rose Day, Valentine's Week includes Propose Day, Chocolate Day, Teddy Day, Promise Day, Hug Day, and Kiss Day. The month ends with Valentine's Day, which this year falls on Monday, February 14. Saint Valentine, a Catholic clergyman who lived in Rome in the third century, is honored on this day. It has become overly commercialized over the years. Furthermore, on this day, people make grand gestures for their partners, recognize their love and companionship, and express their feelings for each other.
 In celebration of the day of love on
February 14
, here are some best wishes, images, greetings, and messages to let them know how much you care. Share these with them on Facebook, WhatsApp, and other social media platforms.
Valentine Day messages and wishes for your sweetheart
I wish the most special person in my life a very happy Valentine's Day.
Your love is greater than a pizza.
Thank you for being my emergency contact someday.
You are everything to me. Happy Valentine's Day!
In case you ever foolishly forget: I am not thinking about you.
Are you a banana? Because I find you a-peel-ing.
Happy Valentine's Day, handsome.
You're the only person I send heart-eye emojis to.
Valentine, you take my breath away, every single day.
It's just one day in the year, but you should know that I love you every day and every moment. Take my love on this beautiful occasion!
The more time we spend together, the more we fall in love with each other. Happy Valentine's!
Know why I have a library card? Because I'm checking you out.
Happy Valentine's Day to the most beautiful woman I know.
True love is friendship that has caught fire.
I love you, and I love us.
You make me breathless. Always.
You're my Pam.
Every love song is about you. Happy Valentine's Day!
Happy Valentine's Day to the most meaningful woman in my life.
When I met you, I understood what Valentine's Day was about.
Thank you for bringing so much love, joy, and adventure into my life. I love you.
You still make me laugh. You still give me butterflies. I'm falling in love with you every single day. Happy Valentine's Day!
I feel so lucky to be in love with my best friend.
Through all the seasons and through all the years. I love you. Happy Valentine's Day.
Loving is not just looking at each other, it's looking in the same direction.
Also Check: