Grekkon Celebrates 5 years in Agribusiness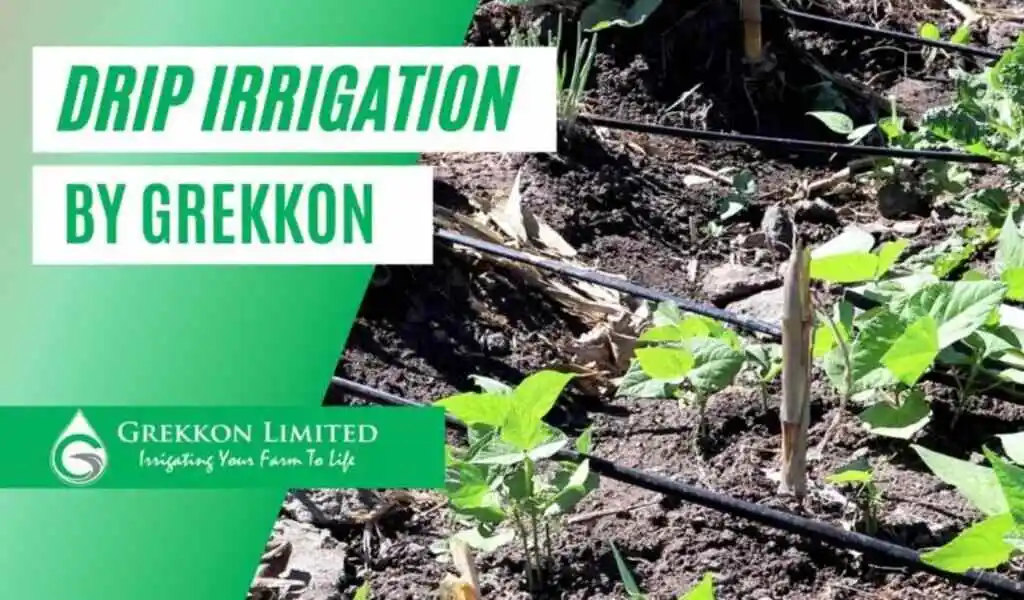 This year, Grekkon Limited commemorates five years of service to African farmers. We celebrate our achievements from a humble beginning with two Nairobi based personnel, to today's growing team of close to 30 professionals in diverse fields. The company has expanded its geographical reach from a handful of local farmers, to over 13,000 of them served annually through our six branches in Kenya. These growers are spread out in Kenya, Nigeria, Rwanda, Somalia, South Sudan, Tanzania, and Uganda.
The company is known for these key products and services; irrigation systems, greenhouses, water pumps, dam liners, borehole drilling, agriculture nets, solar dryers, and crop propagation media.
Pix 1. Early days; Erastus Matete, the founding director training farmers, and government officials on the assembly of irrigation systems during a field day in the North rift region in 2017
Milestones
1. Branch expansion. From an office in Nairobi's Westlands location, Grekkon Limited relocated in 2018 to a large storage facility in Utawala area, east of Nairobi, then opened branches in Mombasa, Kisumu, Eldoret, Nyeri, Meru, and Nyahururu to serve it's growing clientele.
2. Product and service innovation. In 2017, the company pioneered the rain hose irrigation system in Kenya. In 2018, we introduced the double emitter drip tape, and a new, more efficient solar dryer design. These are now key company products.
It was also the first company to have a wholly dedicated agronomy team which after an irrigation system installation, or construction of a greenhouse walks with the farmer over the first 4 months of production. This free service is a company standard for every first-time farmer who needs agronomy support.
Pix 2. Agronomy support for new growers at no cost. We walk with our farmer over the first 4 months.
3. Cross border markets. Two years after inception, the company began servicing farmers within the east Africa region. In 2020, Grekkon Limited partnered with the International Committee of the Red Cross (ICRC) in Geneva to develop, and supply drip irrigation kits for thousands of farmers in northern Nigeria.
Loading drip irrigation kits at Grekkon Limited's store (pix 3), and offloading of the same at ICRC's local warehouses (pix 4) for delivery to northern Nigerian farmers
Pix 3
Pix 4
The Future
With climate change an ongoing reality that will last beyond this generation, commercial crop production will increasingly be through irrigation. Grekkon Limited will continuously provide innovative products and services to meet this need among the crop growing community in Africa.
The company looks to grow its new green energy portfolio. It is known that much of Africa is endowed with the highest number of sunlight hours annually. Harnessing this to reduce carbon emissions, while providing affordable green energy to power farming activities will empower many farm households. We have a lead in this through our re-known solar powered food dryers that cut crop wastage, while adding value to produce.
To meet our farmers, Grekkon Limited will have a greater presence in the eastern and southern Africa region at the end of the decade.
Also Check:
Leading Irrigation Company in Kenya
Keep Organized With Under Bed Storage Bags
Advice on Renting out Apartments in Hyderabad