7 Reasons to Start a Career as a Personal Trainer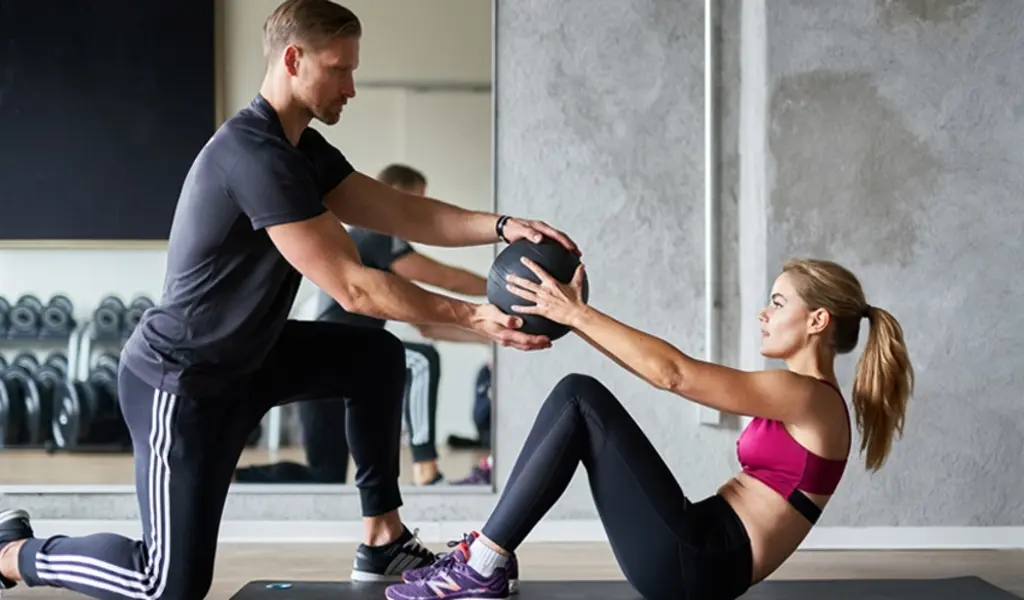 Within the realm of fitness, personal trainers play an indispensable role; they devote themselves fully to aiding people in attaining their health and wellness goals.
For those contemplating a career as a personal trainer, there exist various convincing reasons for taking that plunge into this enriching field – seven such reasons will be detailed in the article below for your perusal!
Continuous Learning and Professional Development
Fitness and exercise science are fields that are always changing. New studies are published, discoveries are made, and cutting-edge training methods are created. As a personal trainer, you can remain at the forefront of this constantly evolving industry.
You can improve your knowledge and abilities by pursuing ongoing education and certifications like those provided by recognized organizations like ACE and NASM.
For a comprehensive review of ACE and NASM personal training certifications, you can turn to the ACE vs. NASM personal training certification review by Tyler Read, a certified professional trainer with a BSC in kinesiology.
This ongoing education keeps you current and enables you to give your clients the greatest advice and support.
Flexibility and Independence
The freedom that a job in personal training gives is one of its many benefits. The freedom to choose your own schedule enables you to balance your work and personal lives better. Several alternatives exist, including in a gym, a private studio, or even outside.
Additionally, managing your own clientele and business independently is a benefit of becoming a personal trainer. You are free to mold your profession in accordance with your tastes and aspirations.
Passion for Fitness and Helping Others
A career as a personal trainer can be extremely gratifying if you have a personal connection to health and fitness. You can have a beneficial influence on people's lives by encouraging others on their fitness journeys.
It is fulfilling and satisfying to see your clients reach their fitness objectives. You may combine your love of fitness with the satisfaction of assisting others through this line of work.
Job Security and Market Demand
The need for seasoned personal trainers is increasing as people become more aware of the value of fitness and health. People are becoming more aware of the value of investing in their health, and they look for professional advice when navigating their fitness journeys.
By becoming a personal trainer, you can ensure long-term job opportunities in a field that doesn't seem to be slowing down.
Variety and Creativity in Work
You have the chance to create unique fitness plans for your clients as a personal trainer. Your responsibility is to customize each person's training in accordance with their specific needs and goals. Customization in this way encourages originality in your job.
Workouts can be kept interesting and successful by incorporating various training types and strategies. As a trainer, you must constantly change, push yourself to advance, and give your customers excellent results.
Building Meaningful Connections and Relationships
Beyond overseeing workouts, one can also be a personal trainer. It involves building a relationship of trust with your clients. You become a source of encouragement and inspiration, assisting people in overcoming obstacles and going beyond their comfort zones.
In this line of work, relationships with significant and enduring effects can be made. It is fulfilling to have the chance to make a difference in the lives of the people you coach.
Potential for Entrepreneurship and Financial Growth
If you have an entrepreneurial drive, working as a personal trainer allows you to own your business. You can control your prices and earning possibilities by starting your own personal training business.
You can raise your income and attract a wider market by developing a strong reputation and growing your customers. Significant financial growth is possible, especially when combined with commitment, knowledge, and successful marketing techniques.
Conclusion
Launching your journey toward becoming a personal trainer can reap immense rewards. These rewards include but are not limited to constant room for growth personally and professionally, perfect harmony between work and life, long-term employment outlook, tremendous satisfaction, and so on.
If you're looking to capitalize on a financial future while creating new opportunities for personal growth, then personal training must top your list! As mentioned earlier, these reasons can undoubtedly help make your life fulfilling, so why wait any longer? Give it a shot and become that motivator in others' lives as a personal trainer!
SEE ALSO: Free App To Identify Plants: Discover The World Of Botanical Wonders