3 Best Digital Nomad Jobs to Make a Living While Traveling the World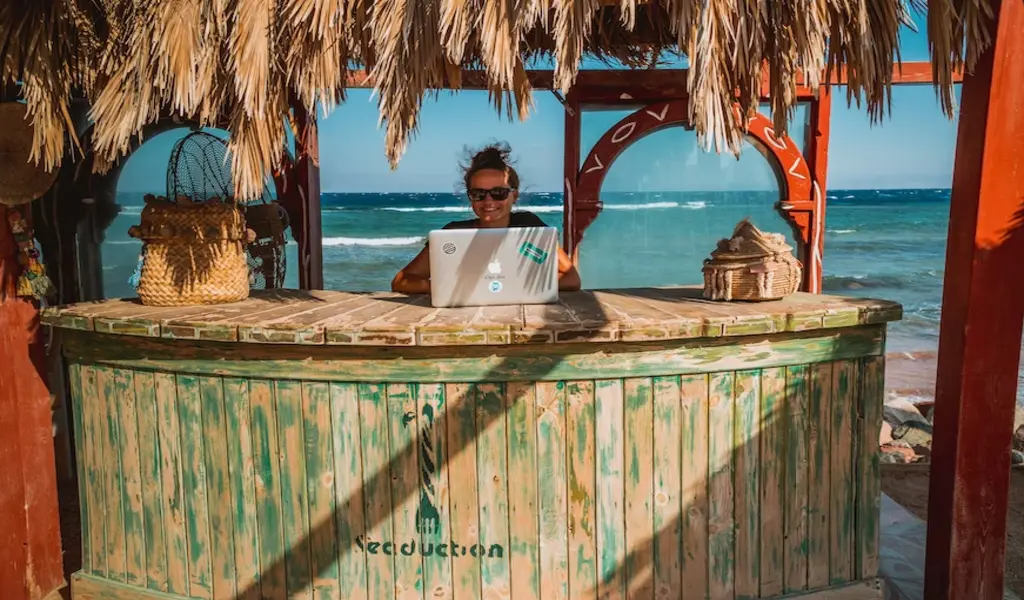 Gone are the days of being chained to a certain location, thanks to the intrepid explorers of the digital age, otherwise known as digital nomads. With the convenience of technology, these nomads wander the world, armed with the tools to work from anywhere.
Jobgether seeks to support this modern-day wandering by connecting digital nomads to employment opportunities and supplying them with the necessary resources to succeed.
For those wishing to join the digital nomad ranks, this article shines a spotlight on 3 of the most in-demand digital nomad jobs to help you make a living as you traverse the globe.
Content Creation
If you have a creative streak and a passion for travel, why not consider a career as a digital nomad content creator?
Using your writing, photography, and videography skills, you can document and share your adventures around the world and make a living from it. Combining advertising, sponsored posts, and collaborations with travel companies, you can monetize your content and make it work for you.
Web Development
Many digital nomads find success as web developers, a career path that involves creating, coding and constructing websites for clients from around the globe.
This highly sought-after profession provides the opportunity to reap a generous salary and the satisfaction of a job well done.
Programming
Programming is another digital nomad job that requires technical skills. Programmers can work for clients from all over the world, and they can earn a high salary.
Requirements: A strong understanding of programming languages such as Python, Java, and C++.
Benefits of Digital Nomad Jobs
The digital nomad lifestyle is a dream for many, offering an abundance of advantages for those daring enough to take the plunge.
The freedom to work from anywhere with just an internet connection – be it a bustling city, a sun-soaked beach, or a remote countryside – is the perfect accompaniment to a life of travel.
Exploring different cultures, trying new foods and visiting exotic locales – this is the life of a digital nomad.
And with the potential to make a lucrative wage, the financial side of things is taken care of too, enabling you to truly make the most of your travels.
The benefits of digital nomad jobs are not just limited to the personal level, but also extend to the professional level, offering the chance to network and collaborate with people from all over the world.
Overall, digital nomad jobs offer a unique combination of personal, professional, and financial benefits, making it a highly attractive lifestyle for those seeking adventure and growth.
Explore the World While Earning a Salary
For those looking to explore the world while earning a salary, digital nomad work offers a tantalizing opportunity. Jobgether is a platform that serves as a bridge between digital nomads and job opportunities, equipping them with the necessary resources to make the most of their work.
Content creation, web development, programming – whatever your area of expertise, there is a digital nomad job waiting to be filled. Open yourself up to a world of opportunity by becoming a digital nomad and experiencing life in all its colorful, vibrant glory.
Related CTN News:
The Importance of Short Hair Wigs for Women
Best Ideas to Decorate Your Desk in 2022
The Best Ways to Arrange Your Church Space