Types of Damages You Can Claim if You Suffer a Personal Injury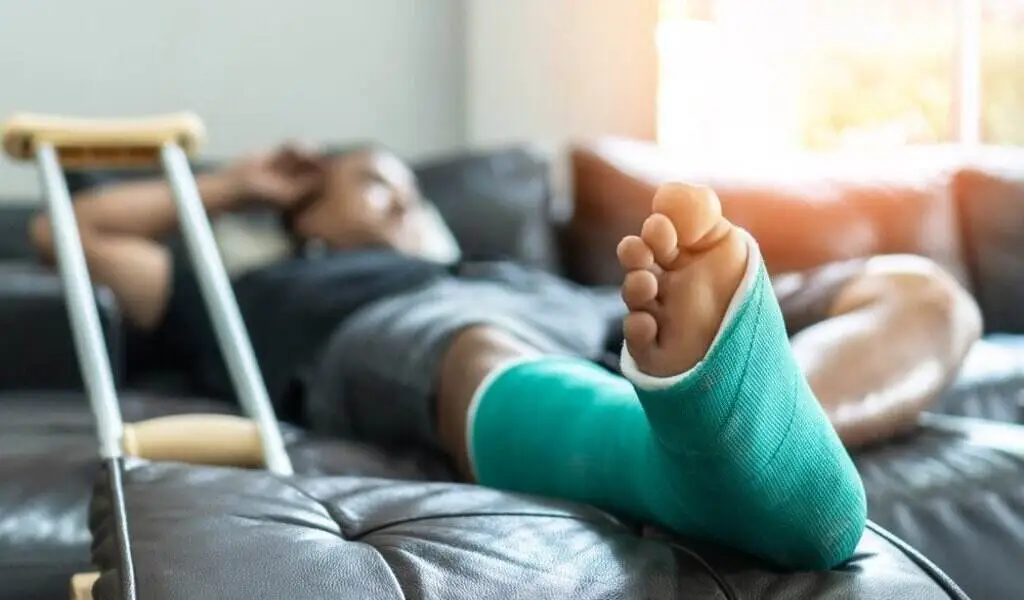 If you are injured due to the negligence of someone else, you can file a personal injury lawsuit against that person or persons. Georgia law allows injured victims the opportunity to sue the other party in order to recover compensation for costs related to their injuries. Successful personal injury claims can result in substantial compensation for victims and their families.
It is advisable that you speak with an Atlanta personal injury lawyer before attempting any lawsuit on your own.
What are Damages?
Damages is the legal term for losses you sustain due to a personal injury. For example, medical expenses after a car accident. There are a few types of damages that you should be aware of:
Economic: Economic damages are damages that are quantifiable, such as medical expenses, lost income, or property damage. It is fairly easy to calculate these damages.
Noneconomic: Noneconomic damages are more difficult to quantify, but are equally as relevant. These damages include things like pain and suffering, loss of enjoyment of life, or loss of companionship.
Punitive: Punitive damages are damages designed to punish the person who caused you harm. They are not related to the injury or amount of other damages, and are completely separate from any criminal action that may be taken.

Types of Damages in Personal Injury Claims
As the plaintiff, it is your duty to prove that the defendant was negligent and caused your injuries. If you are able to prove your claims to the court, then you may be able to recover substantial compensation for your injuries and losses.
The exact types of damages that you can recover will depend on the facts of your case. Generally speaking, however, these are the types of damages that may be applicable to your case:
Medical Expenses
Personal injury victims are often eligible to recover damages for medical expenses. This includes current expenses, as well as future anticipated expenses. Medical expense damages that you may qualify for include:
Consultations
Doctors Appointments
Hospitalization
Ambulance or Air Transportation
Surgery
Prescription Medications
Rehabilitation
Physical Therapy
As noted before, the exact damages you qualify for will depend on your injuries and overall medical care.
Loss of Income
If your injuries have resulted in you missing time at work, you may be eligible to recover lost wages. You may claim these damages on top of your income protection insurance, so you'll have enough to cover for your medical bills and regular home expenses. You may be able to recover past and current lost wages, as well as any anticipated while you recover. This can provide much-needed financial support as you recover.
Loss of Earning Capacity
If your injuries are so severe that you are disabled or are unable to return to your same position, then you may qualify for damages for loss of earning capacity.
Pain and Suffering
If your injuries are the result of a traumatic event, then you may also have far more than just physical injuries. You may also have emotional distress and trauma. If this is the case, you can pursue damages for pain and suffering occurring as a result of the accident and/or your injuries. You must be able to show a link between the injury and your pain and suffering in order to qualify.
Wrongful Death
If you are filing a lawsuit because you lost a loved one due to a negligent person or persons, then your claim is a wrongful death claim. In these cases, you can pursue damages related to your loss, such as:
Funeral or Burial Costs
Medical Expenses Prior to Death
Loss of Companionship
Loss of Consortium
Loss of Financial Contribution or Support
Emotional Distress or Mental Anguish
Punitive Damages
Punitive damages do not compensate you for your loss, but are a means of punishing the person or persons responsible for your injuries or loss. If the court believes that the amount of damages awarded to you are not sufficient to deter the defendant from committing similar actions, then they may award punitive damages as well.
How to File a Personal Injury Claim
If you are injured due to someone else's negligence, the best thing you can do is contact a personal injury attorney in your area. If you're in the Miami area, click here for a list of the best PI attorneys nearby.
Find out about your rights and options for different types of damages you may qualify for. Then, move through the lawsuit process with an attorney on your side.
The Pros and Cons of Hiring a Criminal Lawyer vs Self Representing