The Ultimate Seller Home Inspection Checklist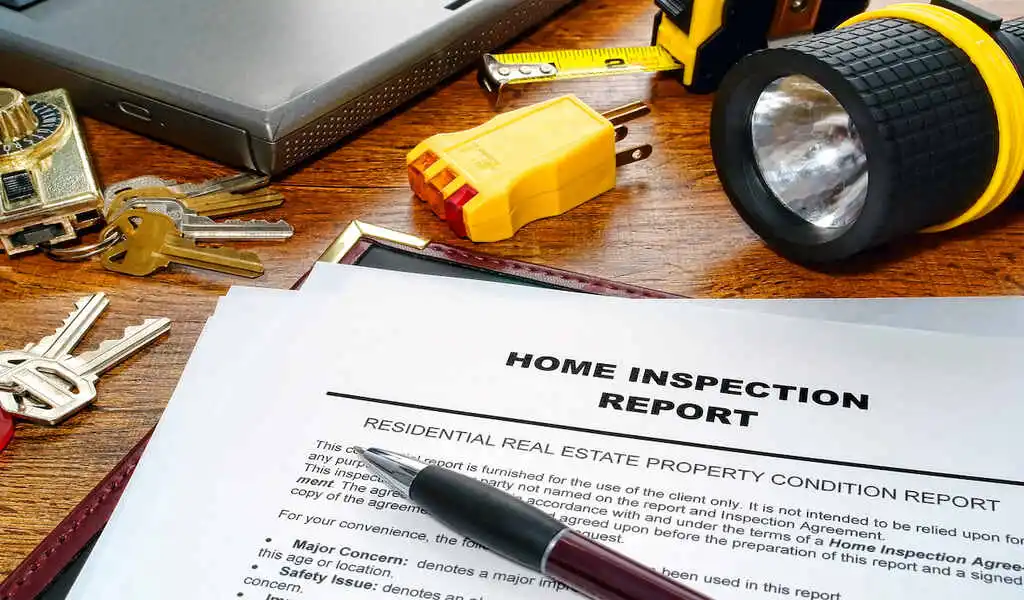 Home inspections are also for sellers. The following home inspection checklist would help you understand needed repairs and prepare your house for sale.
You've decided it's time to sell your house, but it's not in the best condition. You can adjust your listing price to compensate, but you probably are worried about what will happen when a potential buyer inspects it.
Don't wait until the last minute to find out what requires repair in your home. As a seller, having an inspection done on your house before you list it is not ordinary. You'll then see problem areas before any buyers and can react to them.
After you conduct your house inspection, you will decide it low your asking price or make a few repairs yourself. Even if you don't hire an appraiser, Evaluate your home with this thorough seller home inspection checklist.
Knowing where and what to look for is crucial and avoiding surprises once your house goes under contract. We asked the owner of a company that buys houses in Salt Lake City, Utah, for his advice.
Walk your property
You want to ensure you've got curb appeal and have properly maintained the area around your home. The place to start your inspection is outside the house. Check for signs that something is not okay. Look for:
Trim trees and shrubs. Nothing should physically touch your house.
Check for cracks in driveways and walkways. This isn't a deal breaker for everyone but could be something a buyer asks you to replace.
Ponds and not running water, especially after rain, ensure proper drainage.
Check the fence, deck, and anything else made out of wood. Look for rot in any wooden part of your garden.
Look At Your Outside
While looking at the yard outside, check on your home's exterior. Since you spend most of your time at home, it's easy to miss issues outside your house until the situation gets big.
During a seller inspection, pay close attention to your roof, window frames, and siding. It should all be in tip-top condition. Look for:
Foundational cracks. You shouldn't have any since they can signify bigger issues.
Siding or stucco wear and tear. Again there shouldn't be any damage. For siding, panels must be in place without signs of decay or curling.
Wood frames around doors and windows should be in excellent condition.
The Windows should be in good condition without any cracks or damaged screens if moisture is coming in between the panes of your window. That's usually a sign they need replacing.
Overall roof condition. Check for missing shingles or damage to the flashing and fascia. Damaged shingles are also a sign a roof might need replacing. If you have too many of those, consider getting them repaired.
Clogged or damaged gutters. It's a good idea to have your gutters cleaned and well-maintained.
Condition of the chimney cap. It is a good idea to clean your chimney if you haven't done so for a while. Look at your chimney cap condition. Sometimes homeowners don't detect chimney cap damage.
Home Inspection the Inside From Top to Bottom
It's best to start at the top and work your way down when looking through the interior of your home. Start with the attic, then take floors and bedrooms, going room by room. The first floor and the basement, if you have one, last.
Roof condition
Check for missing shingles or damage to the flashing and fascia. Damaged shingles are also a sign a roof might need replacing. If you have too many of those, consider getting them repaired by roofing contractors in Cincinnati Oh.
Attic
Homeowners rarely closely look at attics. But they make up a critical item in your seller's home inspection checklist. Your attic should be checked yearly to ensure it is termites free. Check the insulation and sign of plagues.
It's important to handle issues as they arise. Attic issues almost always become something bigger if ignored. Look for:
Evidence of a rodent or insect infestation.
Holes leading to the outside.
Frayed or spliced ​​electrical wires.
leakings.
Issues with ventilation in general.
Sufficient insulation.
Interior
The interior room of every house deserves the same inspection before it is sold.
Look for:
Windows should open and close without issue.
Good airflow from vents.
Cracks or damage on the fireplace.
The lights and electrical outlets should work properly.
Look for stains, chips, or cracks on floors, walls, ceilings, and interior doors.
Smoke and carbon monoxide detectors must be up-to-date and working.
The Kitchen
Having your appliances working is a huge necessity in the kitchen, but did you also know that you must have GFCI outlets within six feet of your sink?
Outlets must respond to codes when it comes to the location of the plug and water. An inspector will keep a close eye out for this issue.
Cabinets and drawers easily open and close and look in good condition.
Leaks in pipes under the sink.
The garbage disposal working correctly.
Safety floors
Check your microwave and oven. These are potential buyers' focus of attention.
Laundry Room
Gas and water connections are free of obstacles.
Check windows, doors, and counters, if any.
Bathrooms
Most buyers pay special attention to the bathrooms for their style. They like to observe the hardware, the tile, and the bathtub. An inspector with a critical will see how your bathrooms stack up. Bathrooms and the kitchen are what potential buyers look at the most.
A working exhaust fan that takes the air out of the house.
Stains in toilets and bathtubs.
Leaks in pipes or any staining from previous leaks.
Chips in caulking around tub and tile.
A stable toilet doesn't rock or have any staining around the base.
Good water pressure in sinks, showers, and tubs.
Basement
It is Time to check out the basement and foundation again from the inside. Look for:
Any evidence of moisture.
Adequate venting.
Proof of insect or rodent infestations.
Any wooden elements should be in good condition without sags, damage, or decay.
The ultimate seller home inspection checklist is a wonderful tool that helps minimize expenses when selling your house. You can figurate your house value more accurately and have the possibility of competing in the vast real estate market.
The checklist will show sensitive spots in your house that appraisals officers detect and use to determine the commercial value of a house.
Related CTN News:
Best Ways to Turn your Home's Equity into Cash
Thailand Issues 10 Step Guide on Cannabis to Tourists
The Ultimate Guide to Choosing Accurate SpO2 Sensor