The Best Trenchless Drain Repair Methods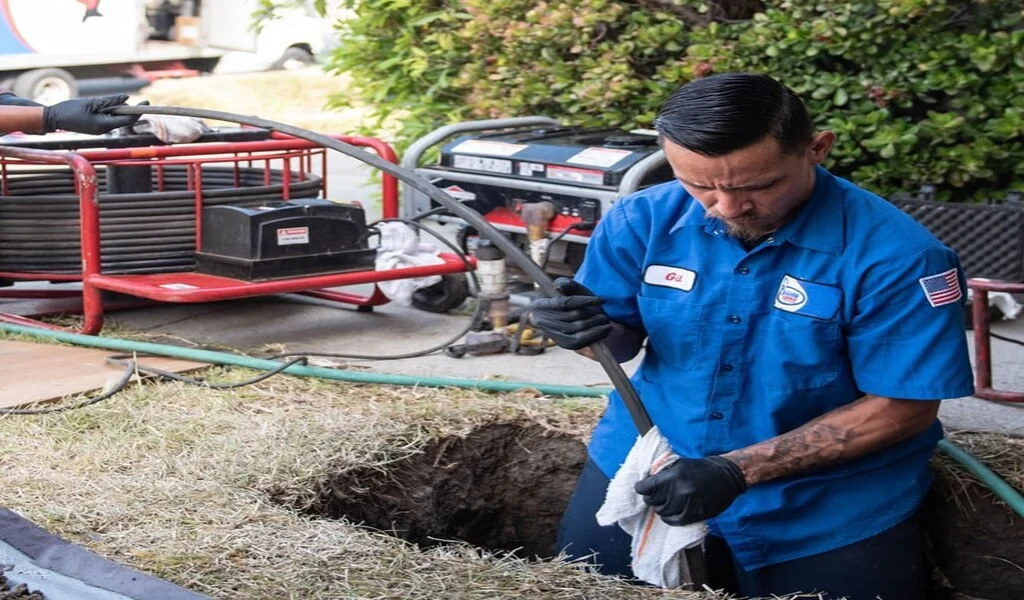 The Best Trenchless Drain Repair Methods  – Previously, professionals had to dig up and repair specific sections of the broken pipes whenever the drain lines became damaged or deteriorated.
This kind of pipe repair was challenging to accomplish and time-consuming, leaving the landscape looking unsightly and unkempt.
Because of developments in trenchless pipeline technology, rehabilitating older pipes to their original level of functionality is now a viable choice that will neither be detrimental to the environment nor one's financial stability.
Different Types of the Trenchless Technology
The term "trenchless technology" refers to a collection of methods for installing underground pipes that are less disruptive to day-to-day activities than the more traditional methods.
Horizontal directional drilling (HDD), pipe lining, and pipe bursting are the three trenchless procedures most commonly employed, despite several other techniques available.
The Horizontal Directional Drilling (HDD)
Professionals frequently use the HDD method when laying water and gas pipelines in easily malleable soil.
To remove the existing pipe product, plumbers first drill a pilot hole and then use a mechanical cutting tool or a fluid jet to ream out the hole they created.
In the last step, they use a slurry to stabilize the borehole and reduce the amount of resistance encountered while removing the pipe.
After successfully inserting the new HDPE Pipe, they merge it at the pilot hole or route it to an access pit.
Pipe Lining
Pipe lining is a process that involves dragging or inserting a new HDPE liner into an old concrete or steel pipe.
It is possible to incorporate the HDPE pipe into the pre-existing pipeline by stretching or folding it.
After that, the personnel subject the pipeline to heat or pressure (or both), causing it to expand and shape to the pipe's circumference.
The internal diameter of the pipeline may suffer a minor reduction because of this technique; however, it is possible to re-pressurize the pipeline without having to extract the old pipes.
Pipe Bursting
Technicians frequently employ the pipe bursting technique in metropolitan settings, featuring pipework directly beneath paved surfaces.
Pipe bursting is a method in which a professional uses a steelhead to fracture a pipe from the inside and release the shards, driving them outwards to repair a damaged pipe.
It is possible to draw the old pipes through while simultaneously inserting a new HDPE pipe with the same diameter as the old one.
Although this method is quick and efficient, the pipe can get damaged by the shards.
Given that HSCR material possesses a cracking resistance that is several times more than that of typical PE100 resin, the utilization of HSCR pipe can reduce the possibility of gouge and pipe failure.
The Primary Benefits of Using the Trenchless Drain Repair Methods
It Helps Avoid Delays and Disruptions
Digging takes much more time than any other procedure that specialists can use to install or repair pipes.
Whenever there's pending work in trenches beneath roadways, technicians have to do it at night when traffic is at its lightest.
You can expedite repairing broken pipelines by trenchless installations and repairs, making it possible to tunnel under streets even during periods of heavy traffic.
Helps Save Money: Pipe Repair
The underground water pipe leak repair cost using trenchless technology is typically the most cost-effective option since employing a large team of specialists, including those who specialize in traffic management, excavators, landscapers, and so forth, is unnecessary.
In addition, using trenchless methods reduces the need for equipment and tools and significantly lowers your labor costs.
Greener, Less Invasive Options
Since trenchless technology requires minimal digging, there's minimal to no landscape alteration.
An additional benefit is that trenchless installations do not call for the destruction of any existing structures or the replacement of their paving to begin work on the piping infrastructure.
Increased Resilience with HDPE Pipes
HDPE pipes outperform standard PVC, steel, and concrete pipes in terms of flexibility, resistance to abrasion, and leak avoidance.
Trenchless technology and high-density polyethylene (HDPE) pipes result in extremely long-lasting pipework.
Trenchless Pipe Restoration Has One Potential Drawback:
In the worst possible scenarios, even the most highly trained professionals equipped with the most innovative machinery and repair tools could not fix a broken pipe because of the damage's extensive nature or the location's inaccessibility.
Ultimately, one can consider the trenchless drain repair method to be the most effective strategy for addressing the problems caused by a leak in an underground line.
Related CTN News:
7 Warning Signs That You Need An Emergency Plumber in Ottawa
Live From Ukraine: Information Session and Q&A
What's the Next Level in Dog Pampering?