Tips for Choosing a Reliable Portable Power Station for Camping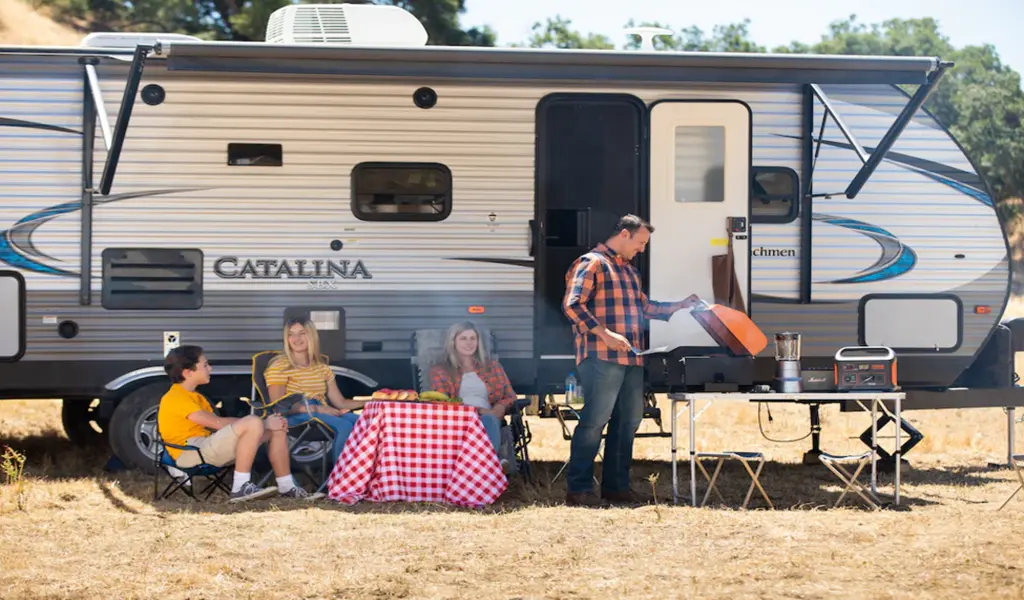 A reliable portable power station is a must when you travel and need to stay charged on the go.
By choosing a trustworthy option that can charge your devices, you can be sure to leave no stone unturned while exploring new and exciting destinations.
1. Add-Ons
Additional features and capabilities are crucial in choosing a portable power station. USB ports, solar panel compatibility, and AC outlets can increase the versatility of your charging station, allowing you to connect multiple devices at once.
It would help if you found a power station that can meet the demands of your needs.
2. Portability
Portability is essential, especially when traveling. You don't want to pack a full-sized power station with you all the time, but you also need something that is going to be able to fit into your luggage.
Be sure to measure your prospective power station's height, width, and depth before making a final decision.
Weight is also a factor. A burdensome power station is not worth the added cost, so lighter options are more desirable.
3. Battery Capacity
The larger the battery capacity, the longer it will last before recharge. Battery capacity can be measured in a couple of different ways. Watt hours are the measurement unit used by most energy sources to indicate battery size.
The capacity of your portable power station can also be measured in kilowatt-hours (kWh). The larger the battery capacity, the longer it will last.
4. Surge Capacity and Output
Surge capacity and output are critical when using your portable power station in a home or office setting.
Surge capacity measures how much power your power station can deliver at one time without overloading or damaging the internal components.
Output is measured in amps and is responsible for telling how fast the unit can charge your devices.
Surge capacity is crucial, especially for devices that require a sudden surge of power when turned on.
You will also want to consider the output options for your power station to ensure compatibility with your devices.
5. Safety
Safety is of the utmost importance when selecting a portable power station. Anything powered by electricity, even ones you can use to recharge batteries, poses a threat to you or anyone else if they reach too high or low.
You will want to research safety ratings before making your final decision. A power station with inbuilt safety components is ideal. Also, having a surge protector will help protect devices.
It is also vital that you read the manual with your power station before use to ensure the proper safety features have been implemented.
6. Number of Outlets
When traveling, you will want to ensure that your power station is compatible with many devices. Look for a rechargeable power supply with at least two or three USB ports so you can charge your devices simultaneously.
Some power stations also include AC outlets. The number of outlets on a power station can make it easier to charge more than one device at a time.
For convenience, choose a device with multiple outlets compatible with a good number of your devices to save you time when it comes to charging.
7. Charging Options
Since you may need power anytime, choosing a power station with various charging options is ideal. Some device models feature a solar panel and internal battery, guaranteeing you'll never run out of charging power.
The solar panel option is best used when you don't have access to power outlets. Solar panel power stations are lightweight and portable while also being environment-friendly.
Take Away
A rechargeable power supply is a must if you often find yourself away from a power source. You can ensure that you have the necessary power to keep your devices powered with a reliable, high-quality option.
When choosing a portable power station, it is essential to consider the surge capacity and output, number of outlets, and charging options to ensure you have the tools you need to stay productive on any trip or outing.
Related CTN News:
What Is Matcha Powder And How To Use It?
Is Listening The Most Crucial Part of A Real Conversation?
What Tools Do DJs Need To Succeed