Introduction to Hair Transplant Tourism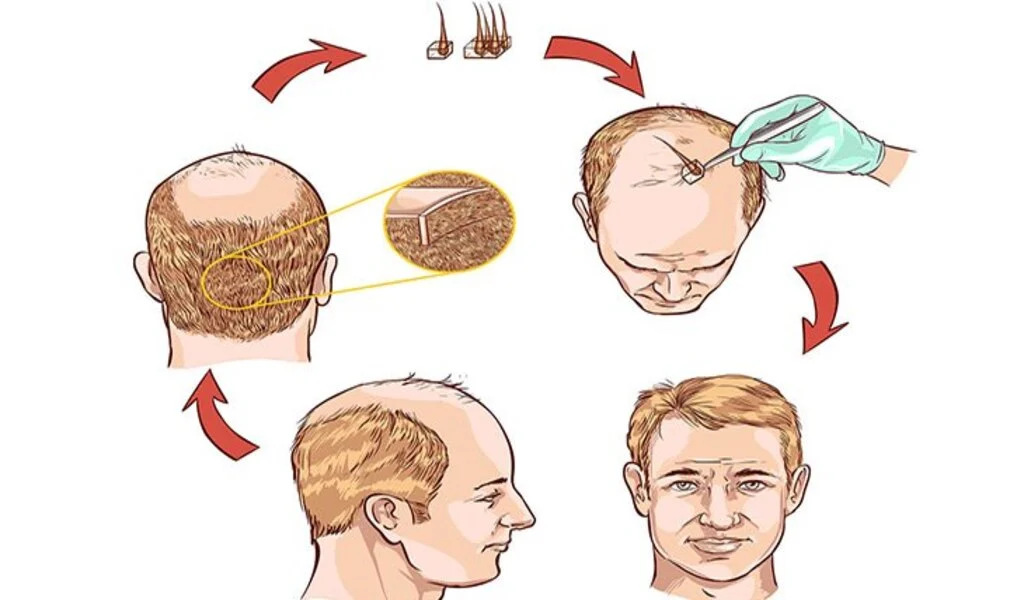 Hair transplant tourism is becoming increasingly popular among people looking for a safe and effective way to get the hair they desire.
It is estimated that hundreds of thousands of people travel to Turkey each year for hair transplants.
Istanbul is considered the center of medical tourism in Turkey and offers some of the best hair transplant techniques available.
The process starts with a four-day, three-night stay in Istanbul, where clinics provide presentations about their hair transplant procedures.
Additionally, local and international seminars are held to further educate patients about the various options available.
This makes Istanbul an ideal location for medical tourism and hair transplants as it provides a wealth of knowledge on the latest treatments.
Asmed hair clinic is one such clinic operating in Istanbul that caters to medical tourists from around the world and provides top-notch care during their stay.
The center specializes in utilizing FUE (follicular unit extraction) technology which was pioneered by Japanese doctor Sasagawa back in the 1930s but only became widely available more recently.
Finally, some hotels have collaborated with hair transplant clinics to provide comprehensive packages for medical tourists interested in getting a new look while visiting Turkey.
With this increased demand for both tourism and medical services, Istanbul has become an attractive destination for those looking for successful results at affordable prices.
Cost Comparisons for Different Destinations
If you are looking for an affordable hair transplant, you have come to the right place! Hair transplant costs vary from country to country and depending on the procedure performed.
Istanbul is one of the top destinations for hair transplants due to its affordability and high quality services.
In Turkey, the average cost of a FUE (Follicular Unit Extraction) hair transplant is around $1,07 per graft and between $1,900-2,200 in total.
Compared to countries like the United Kingdom or European countries where the average cost is 5,000 euros or more in newly opened clinics and 8,000-10,000 euros with local doctors, Turkey offers much more affordable prices.
Canada has some of the highest average costs at 14298 USD while Dubai can range from 12000-30000 USD depending on your needs.
India also offers a very reasonable price at US$3,350 while Thailand comes in at US$5758. Mexico provides an even lower cost option for hair restoration with prices ranging from reasonably priced to low cost.
Overall if you are looking for affordability when it comes to hair transplants then Istanbul is definitely one of your best options!
You can get high quality services at a fraction of what you would pay in other parts of the world without compromising on results.
The Availability of Quality Care Abroad
The availability of quality care abroad has been a growing trend in recent years, with Turkey emerging as one of the top destinations for medical tourism.
Turkey boasts a universal healthcare system that includes foreign patients, as well as advanced medical facilities and centers in Istanbul.
Hair transplant in Istanbul is also a major selling point for medical tourism, with experts expecting up to one million visitors solely seeking hair transplantation services.
Patients from all over the world have been drawn to the high quality and affordable services provided by Turkish clinics, with success rates reaching up to 95%.
Travelers can also enjoy a comfortable holiday while having their hair transplant operation taken care of.
Essential travel items such as passports, visas and insurance are necessary when seeking healthcare abroad, however it's important to research the clinic you intend on visiting thoroughly before booking any treatment.
This will ensure that you get the best possible care and results from your chosen clinic.
Language Barriers and Cultural Differences
Language and cultural differences can be a major obstacle for those considering medical tourism, particularly hair transplant surgery. Hair transplant procedures are most often done in Turkey, which is the world capital of these treatments.
Many people from the Middle East, Gulf, and European countries travel to Istanbul for their transplants.
However, language barriers can be a concern when visiting a foreign country for treatment. Although surgeons usually speak some English, communication with other staff may be difficult if English is not their first language.
This can make it hard to clearly express any concerns or expectations you may have about your procedure.
Cultural differences can also play a role in medical tourism. Understanding local customs and practices related to medical care is important in order to properly prepare for and complete a successful hair transplant procedure.
Additionally, health and safety standards may vary greatly between countries and should be considered before deciding where to have your surgery done.
The best way to ensure that you receive the highest quality of care while undergoing a hair transplant abroad is by doing thorough research on the clinic and surgeon beforehand.
Be sure that they are certified by an international accreditation body such as ICC (International Certification Commission) which offers accreditation based on communication effectiveness with people of different cultural backgrounds and avoids potential language barriers between patients and healthcare professionals.
When travelling abroad for any kind of surgical procedure make sure that you are well informed about all aspects involved in order to reduce stress levels as much as possible throughout the process
Finding a Reputable Clinic and a Qualified Surgeon
Finding a reputable clinic and qualified surgeon for a hair transplant can seem daunting. However, with the right research and information, you can find a clinic that meets your needs and provides safe, reliable results.
Start by researching different clinics in the area you are considering. Read reviews and look into the qualifications of the surgeons working there.
Make sure they are board-certified or otherwise highly qualified to perform hair transplants. Additionally, ask about any certifications or accreditations they hold, such as those from the International Society of Hair Restoration Surgery (ISHRS).
You should also find out how long the clinic has been in business and what kind of results their patients have seen.
Inquire about any guarantees or warranties on their services and ask to see before-and-after photos of past clients. It is also important to check if the clinic offers any financing options for hair transplants so that you can plan accordingly.
Once you have narrowed down your search, you should schedule an appointment with each clinic to get a better understanding of their services.
During this time, make sure to discuss all your expectations with the surgeon so that they have a clear understanding of what kind of outcome you are hoping for from your transplant procedure.
Ask questions about their methods and techniques to better understand what will be involved in your surgery.
By taking these steps, you will be able to find a reputable clinic with a qualified surgeon who can provide safe, effective results from your hair transplant procedure.
Related CTN News:
Three Simple Ways To Update Your Stair Parts
Public Liability Insurance For A Sole Trader – Worth It?
Germany's R&D Tax Credits: The Tax Credit For Research and Development