9 Trends That Explain the Future of Printing Industry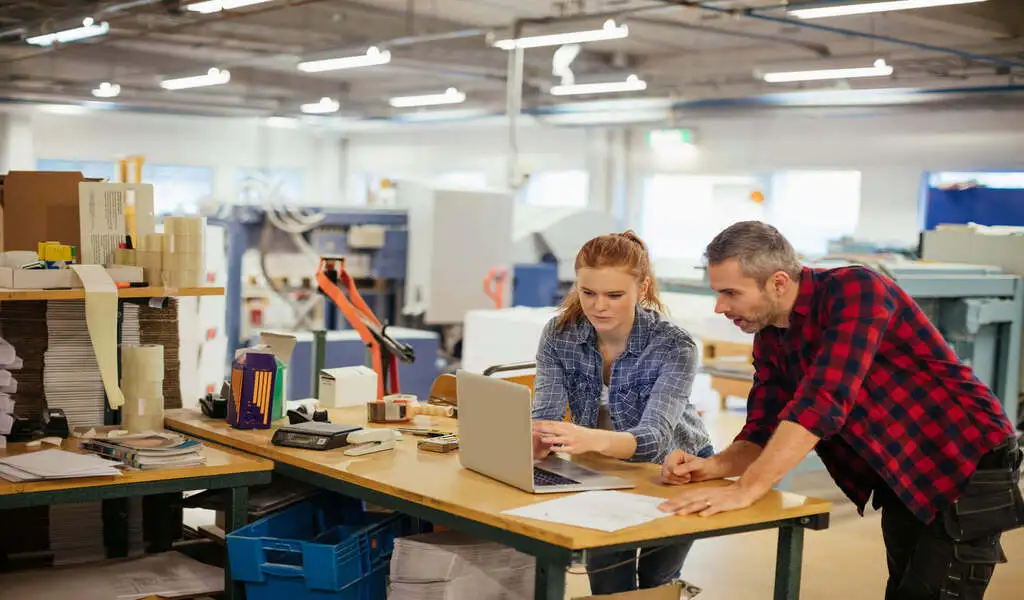 There is no denying that the traditional printing industry has experienced a tremendous transformation in recent years. Technology innovation and digitization are the key causes of the printing industry's rapid evolution.
There is a general consensus that the printing sector is about to undergo significant changes as more and more print companies begin embracing innovations, integrating with digital technologies, and becoming more customized.
As printing industry is growing, new challenges may also arise, and but there may also be new opportunities for growth.
This article will further explain the current developments that are re-shaping the print business. Although these trends are not new, they have lately begun to pick up speed at a never-before-seen rate and are on track to completely change the printing eco-system forever in the future.
1. Rise in online print orders
The growing usage of print order management solution is all set to reshape print industry. It calls for fewer intermediates and helps businesses save a lot of time.  In the next ten years, it is anticipated that the majority of printed goods will be ordered online, including prints and printed packaging.
It encourages investment in web-to-print technology and online ordering as a result. Therefore, the purchasing of office printers from Konica Minolta NZ moves towards an online platform economy system.
It will encourage a wider adoption of more efficient workflows, as well as automated and digital printing, finishing, and distribution.
Additionally, this would hasten the ongoing transition of many applications from analogue print to digital printing technology.
2. Increase in demand for Digital Inkjet printing
Offset printing has been around for a while, but because of its expensive costs and extended printing periods, its utilization has steadily decreased.
Commercial inkjet printers are replacing offset printers as the preferred alternative since they are more dependable, effective, quick, and high-quality than offset printers.
These printers can print up to 4000 words in a minute and their speeds for graphics and images are no less.
Although there have been several notable print breakthroughs, inkjet remains the most cutting-edge print technology.
Some of the top ink solutions can also be used in conjunction with this developing digital printing technology. They are even using nanoparticles to make conductive ink. This could lead to a game-changing innovation if it comes to pass.
3. Focus towards environmental sustainability
The printing industry is starting to have serious concerns about environmental sustainability. With the development of digital printing, companies can do more than just relying on renewable resources.
Many businesses are attempting to increase print accuracy while lowering waste and emissions. There is a very high demand of UV-cured inks these days as they don't require any substrate pre-processing and are eco-friendly.
Also, they give good print quality, are anti-clogging, and dry quickly. They can also be printed on a variety of substrates, including textiles and plastics.
Print buyers want to be ecologically responsible, and they need their clients to think so too. While some continue to advocate going paperless and question the viability of print, this trend is expected to slow as print consumers grow more informed and spread their knowledge.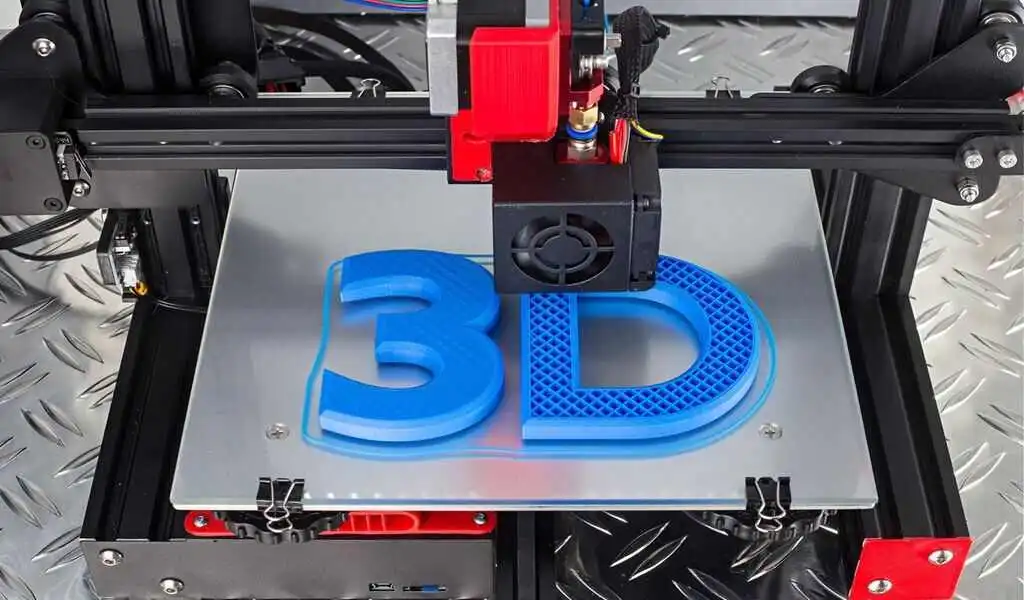 4. Rise of 3D printing
Printing is no longer limited to paper, all thanks to 3D printing. It is a cutting-edge innovation that has advanced the technical development in printing industry by enabling anyone to produce tangible objects from digital blueprints.
It is a new technology that aims to free production from its limitations and usher in an era of unrestricted digital manufacturing.
Complex designs that were previously impractical because of the limitations of conventional techniques can now be quickly and readily created with little waste using 3D printing.
Companies using 3D printing have a higher chance of attracting more customers as the need for aesthetically distinctive booths rises and will further increase more in future.
5. Shift to cloud connectivity
The majority of company functions are getting digitized in the connected and adaptable business environment of today.
As a result, most businesses are utilizing cloud computing platforms to improve accessibility and communication regardless of platform, location, or time.
The printing industry as a whole is being reshaped by this interconnection, which is enabling the development of cutting-edge solutions that will improve performance and productivity. This promotes and enables greater real-time cooperation by streamlining and optimizing process.
Digital printing businesses are using cloud computing solutions due to the interconnectedness of processes and equipment.
Users can run print operations and edit documents from any device at any time by integrating them into their current print workflows.
6. Increase in outsourcing
Historically, outsourcing has always been popular. The majority of printers at some point outsource something due to capacity, expense, or a lack of resources to produce or complete a particular print job.
Having said that, we are currently discussing a different kind of outsourcing trend, one that refers to the anticipated expansion of print brokers.
A recent study by KeyPoint Intelligence found that the majority (almost 90%) of a PSP's typical print job expenditures are related to production.
While outsourcing manufacturing to sizable PSPs who exclusively serve the trade and offer extremely low costs, more print enterprises will probably concentrate more on promoting and selling print.
Print brokers that don't actually make the print will sell and distribute it through a PSP network; this tendency is already present in the online world.
7. Advanced analytics will unlock digitization opportunities
Leaders in the print business have begun embracing data and fostering a data-driven culture throughout their enterprises. For actual consumer intelligence, this goes beyond data analytics and adopts an insight-driven approach.
Manufacturers increasingly use their data goldmines, which span products and customers, to create new business models, boost customer engagement, and improve product design.
Understanding the changing digital customer and linking various data silos to understand client requirements are two of the biggest difficulties faced by the print industry.
Predictive analytics is essential for converting different customer data into coherent insights and gives print service providers a way to find additional revenue opportunities for services that automate digital workflows.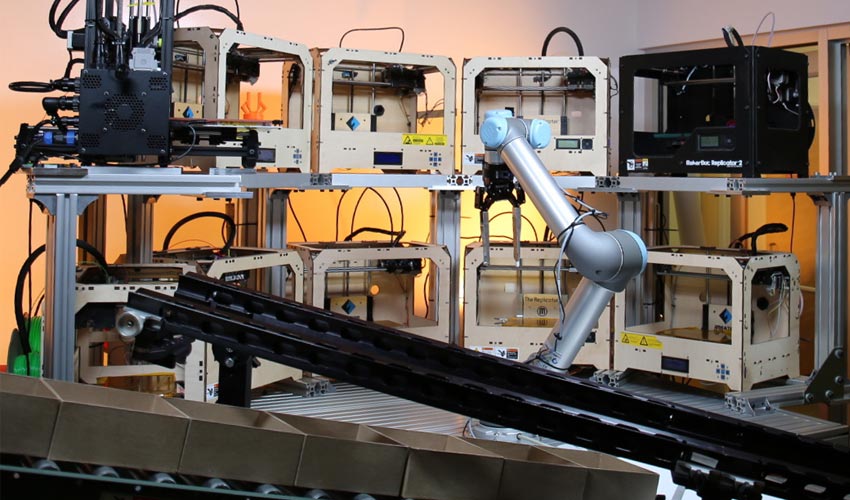 8. Using automation to boost productivity
Intelligent print workflow automation aids in cost savings, risk reduction, and enhanced user experience for businesses.
While robotic process automation (RPA) can automate currently manual and repetitive jobs in the printing industry, intelligent automation, aided by artificial intelligence (AI), can help reimagine or optimize existing business printing processes. Intelligent automation can so free up workers to concentrate on high-value tasks.
More print enterprises will have access to RPA during the course of the upcoming years in order to save time and take organizational productivity to another level.
9. Rise in the use of web-to-print solutions
The web-to-print sector is already growing at a rapid pace and is anticipated to experience exponential growth in future as well.
The Booklets Print research claims that since the advent of digital payment methods and eCommerce, this business has experienced exponential growth.
According to Research and Markets, the global market for web-to-print will be worth $983.4 million in 2020. The global web-to-print market is now growing at a 6.6% clip, and by 2027, it is anticipated to reach a value of $1500 million.
Conclusion on the Printing Industry

The future of printing will undoubtedly undergo many changes due to the quickly evolving technology, including effects on both costs and innovation.
As a result, now is the ideal time for companies invest in modern technologies like print order management or web-to-print solutions to remain competitive in the face of digital innovations.
Related CTN News:
Thailand Issues 10 Step Guide on Cannabis to Tourists
The Ultimate Guide to Choosing Accurate SpO2 Sensor
How Would I want to Enjoy JINRO Soju the Most?