In Her Words: Celebrating the Impact Of Women's Voices In Literature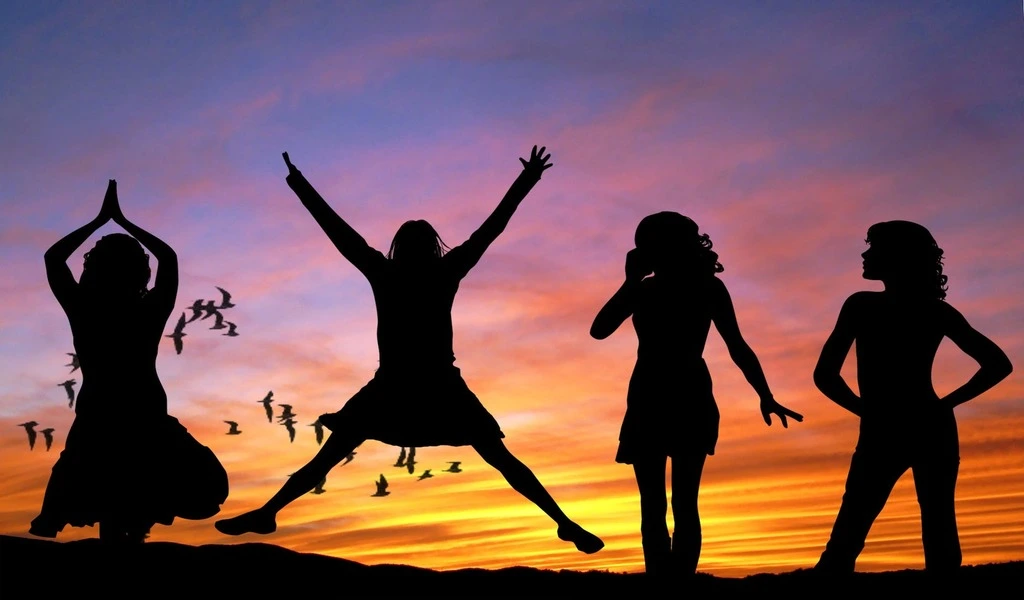 Women's Voices In Literature: On June 14th, it is the finale for the Women's Prize for Fiction 2023. This competition is all about celebrating and putting a spotlight on the talent and creativity of female writers from all around the globe. In the shortlist, there are just 6 amazing writers and only one of them will win.
For years there have been various great female writers. Even though, for a number of these years, female writers felt they had to write under pseudonyms to be taken seriously. Yet, today, everyone respects the incredible work produced by female writers.
In this article, we are going to discuss the impact of women's voices in literature.
Why Should We Highlight Female Authors?
All authors, no matter their gender, are important and should be represented. For many years women were denied access to books and education. However, as women have started to be seen as more equal, this means that female authors need to be celebrated.
Sophie Andrea, the founder of Dialogue Books has done more research into this. Andrea explains that it is "important to celebrate the achievements of female authors, not only throughout history."
By celebrating these accomplishments we are inspiring new voices to speak out. Thus, we then get to see new work and stories being created. When we are highlighting authors, this is inclusive of authors "from all backgrounds, ethnicities, identities, sexualities, and religions."
This in turn creates a sense of acceptance as it helps to inspire and encourage others to achieve their own goals.
The First Female Author
While we might be celebrating the latest female writers, we should also look back on the first-ever female writer.
It is believed that the first woman to be known to write a book in history is Enheduanna. She is a high priestess that resided in ancient Mesopotamia around approximately 2300 BCE. She was situated in Ur, a Sumerian city-state.
In this book, Enheduanna wrote hymns to the gods, and she is best known for the "Sumerian Temple Hymns." These are regarded as the earliest body of poetry.
Female Authors Who Have Left Their Mark
As mentioned above, it hasn't always been easy for female authors to be taken seriously for their work. However, today we live in a much more accepting society. Yet, we are still discovering and enjoying the work of some particular female writers.
There is a collection of female authors who have left their mark on the world and will always be loved for their writing. These are the following:
Agatha Christie – The "Queen of Mystery," as she is frequently referred to, is most recognized for her mystery novels featuring Miss Marple and Hercule Poirot. Her writings continue to be widely read today and have had a considerable impact on the mystery genre.
Virginia Woolf – A key character in 20th-century modern literature, Woolf's essays "A Room of One's Own" and "To The Lighthouse" as well as her novels "Mrs. Dalloway" have had a large impact on literature. Woolf in "Orlando" also questions gender roles and conventions.
Emily Dickinson – One of America's best poets, Emily Dickinson's avant-garde poetry, punctuated with dashes and odd capitals, shaped 20th-century poetry.
Jane Austen – Austen was a literary romance genre innovator, and her works including "Emma" and "Pride and Prejudice" are renowned for their sharp criticism of society.
Toni Morrison – Morrison was the very first African-American woman to be awarded the Nobel Prize for Literature. Her works like "Beloved" examine complex racial, gender, and identity issues.
Mary Shelley – One of the earliest works of science fiction, her book "Frankenstein" has had a big impact on the genre. Additionally, it serves as an essential work in Gothic literature.
Maya Angelou – Angelou was a writer and civil rights activist. Her book "I Know Why the Caged Bird Sings" is regarded as a classic of American literature. Notably for the way it portrays race and gender in the 20th century.
Mary Anne Evans – Evans, who wrote under the pseudonym George Eliot, provided one of the finest English novels, "Middlemarch." It offered a new depth of psychological insight.
Final Thoughts
Over the years there have been many women who have made a real impact on literature. Today we still recognize those who may not have gotten the attention that they deserved years ago.
By celebrating women's voices in literature, we are making this world all-inclusive. Since these voices have a different view of the world.
We hope you have enjoyed this article and discovered the impact of women's voices in literature.
SEE ALSO: Law Firm Chastised for Using OpenAI ChatGPT for Legal Research