A Few Advantages of High-Back Office Chairs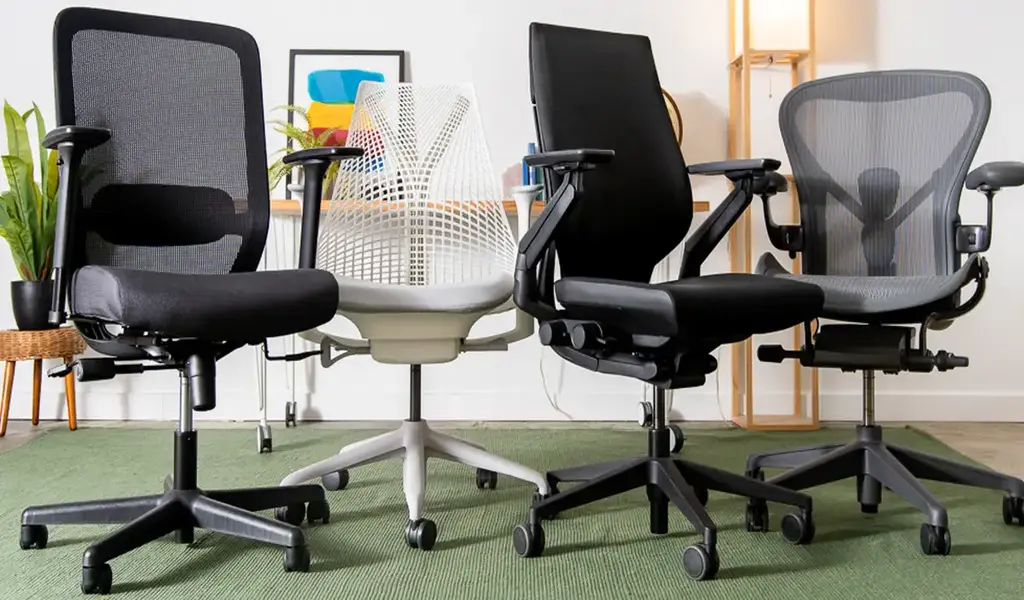 Spending eight hours or more in offices makes it crucial to use office furniture that's ergonomic and comfortable. Sitting on an office chairs for long hours, in itself, can be taxing.
The workload and the stress that comes with extensive work hours can eventually affect your mental and physical health.
A few of the best ways to avoid back aches and other muscle-health issues that come from sitting for long hours in that office chairs are to take short breaks for a walk or stretching exercises, look for a couch to work from for a while, or consider a standing desk after lunch.
Having said that, one cannot ignore the fact that an office chairs is where individuals would be spending most of their time while in the office.
In that case, high-back office chairs should be your choice for the comfort and benefits it brings along. Listed below are a few advantages of High back office chairs:
1. Comfortable

High back office chairs are manufactured keeping long working hours in mind. Hence, comfort is their topmost priority.
High back office chairs features headrest and reclining backrest with curvature in the right places that takes care of your ergonomic position during long working hours.
Encased in breathable materials like mesh, genuine leather, leatherette, or premium fabric, the moulded foam seat provides a comfortable seating experience.
2. Maintains Posture

Health issues start showing by sitting for long hours when you consistently fail to maintain a right posture.
High-back office chairs are ergonomically designed to promote good posture and reduce strain on the back and neck.
They feature multiple functionalities including adjustable lumbar support, armrests, and headrests that will help you maintain a healthy sitting position throughout the day.
3. Eliminates back and body ache
As mentioned above, high back office chairs ergonomically designed keeping body structure and right posture in mind.
Most of the high-back office chairs, especially luxury executive office chairs, come with a multi-angle locking mechanism that lets you fix the recline position at multiple levels.
Such features lets you personalize comfort by adjusting the functionalities that suits your requirements.
Other than the adjustable backs, these chairs also offer pneumatic height adjustments that lets you match the office desk height.
Stability
High-back office chairs are designed with state-of-the-art technology and undergo rigorous tests that assure stability and sturdiness. Otherwise, imagine sitting on a shaky chair for eight hours straight.
Wouldn't that be a nightmare? Prefer an ergonomic chair that has high-quality wheels and swivel seat that will offer you the freedom to move around your workspace and reach different areas of your desk with utmost ease.
If you are planning to buy high back office chair, make sure that the chosen chair is tested successfully as per BIFMA standards to ensure your safety. Also, look for at least 5 years warranty for hassle-free service.
Happy Shopping!
Related CTN News:
Thailand Issues 10 Step Guide on Cannabis to Tourists
Best Ways to Turn your Home's Equity into Cash
What Is The Advantage Of Fat Tires On An Electric Bike?