What is 12 Step Program for Alcohol and Drug Addiction?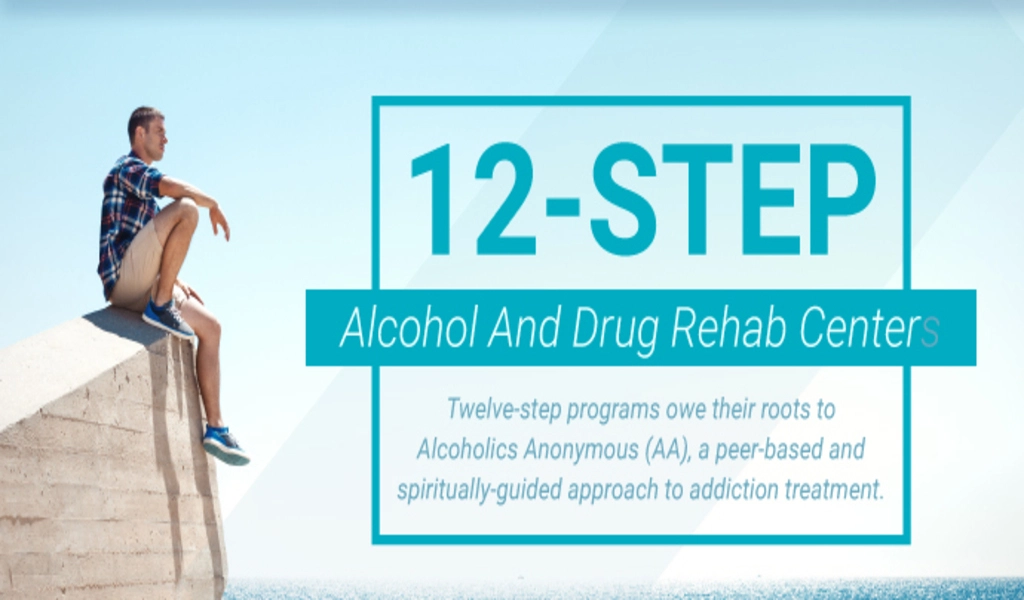 12 Step Addiction Program are helpful peer support groups that ensure long-term abstinence from drugs and alcohol. People in recovery took a great initiative with a 12 step program that helps people achieve and maintain sobriety.
Many alcohol and drug rehabs use 12 step recovery programs to treat behavioural and co-occurring mental disorders. People who undergo a 12-step program are encouraged to attend regular meetings to share their experiences and discuss their everyday challenges.
This program is also beneficial for those who experience relapse and guides them towards a new way of life. But, whether you need a 12-step program for alcohol and drug addiction, read this article to know more about a recovery program.
Key Steps of the 12 Step Program
Various versions of the 12 step program exist within the rehab centres, but each step's gist remains the same. Below are the steps and principles that you must know to apply them in your life to achieve recovery.
Honesty: The first step of the 12-step program is to accept that you have an addiction and are powerless over the substance. Also, the family and friends of the addicted person should accept that their loved ones are going through addiction.
Faith: Faith is integral to the 12-step program, especially in recovery. Believing that a higher power exists and it can help you heal can help people with addiction.
Surrender: Surrendering to a higher power and believing that only it can help you will help you lead a spiritual life.
Soul Searching: You should be accountable for your actions. The first step is identifying the problems and understanding that your actions and behaviours affect others.
Integrity: For personal growth, a person in recovery must accept their wrongdoings in front of a higher power.
Acceptance: You must accept your defects and should be willing to eliminate them from your life. You should be ready that God will help you correct your behaviours.
Humility: Without feeling humiliated, a person must ask a higher power to remove their shortcomings, which is challenging to do by self.
Willingness: You should acknowledge your past behaviours and list people with whom you have misbehaved or irresponsibly.
Forgiveness: A person in recovery should be willing to make amends with people and ask for forgiveness.
Maintenance: Continue making a personal inventory as in step 4 and admit the wrongdoings.
Making Contact: After realising your shortcomings and believing in a higher power, this step demands connection. People should now use prayers and meditation to connect with the higher power.
Service: You must help others in need. It helps boost your self-esteem and enables you to carry forward the principles of the 12 step recovery program.
Efficacy of the 12 Step Recovery Program
The 12 step addiction program supports and encourages those who genuinely want to get better or overcome their addiction.
Highly effective in fostering long-term abstinence from substance use, this recovery program helps people transition from a state of psychiatric condition and addiction to sobriety.
Also, 12 step recovery program leads to better outcomes as per the formal research:
The 12-step program, combined with specialised addiction treatment therapies, offers better results.
Complete or more significant involvement of a person dealing with addiction in the 12-step model also promises high chances of recovery.
Patients in the 12-step program get the opportunity to participate in the activities and meetings regularly, which helps avoid relapse.
Pros and Cons of the 12 Step Recovery Programme
Though a 12 step recovery program is effective for most people, one should consider the pros and cons of the program to make an informed decision.
Advantages:
Involves a community
Readily accessible
Encourage members to be fully committed to the recovery process
Offers offline and online therapies
It is a free resource for addiction treatment
Disadvantages:
It doesn't take accountability for patients
The concept of powerlessness may seem orthodox to some people
Less effective for women and sexual minorities
Physical treatment methods are not included, such as detox
Bottom Line
While drug and alcohol rehabs provide effective treatment plans for substance use disorders, the scope of the 12-step program has also seen an expansive emergence.
With more than 50,000 support groups available worldwide, the 12-step program benefits alcohol and drug addiction and behavioural addictions.
Also, every individual must receive a customised care plan to achieve and maintain sobriety. For more information on the 12 step recovery program, you can contact a nearby group or a recovery centre.
Related CTN News:
5 Video ideas – How Big Brands Do it
How to Learn Blockchain Development With Online Blockchain Courses?
The Different Ways a Car Accident Injury Can Change Your Life