Warrior Mini 2 Compact EDC Tactical Flashlight Rated Number One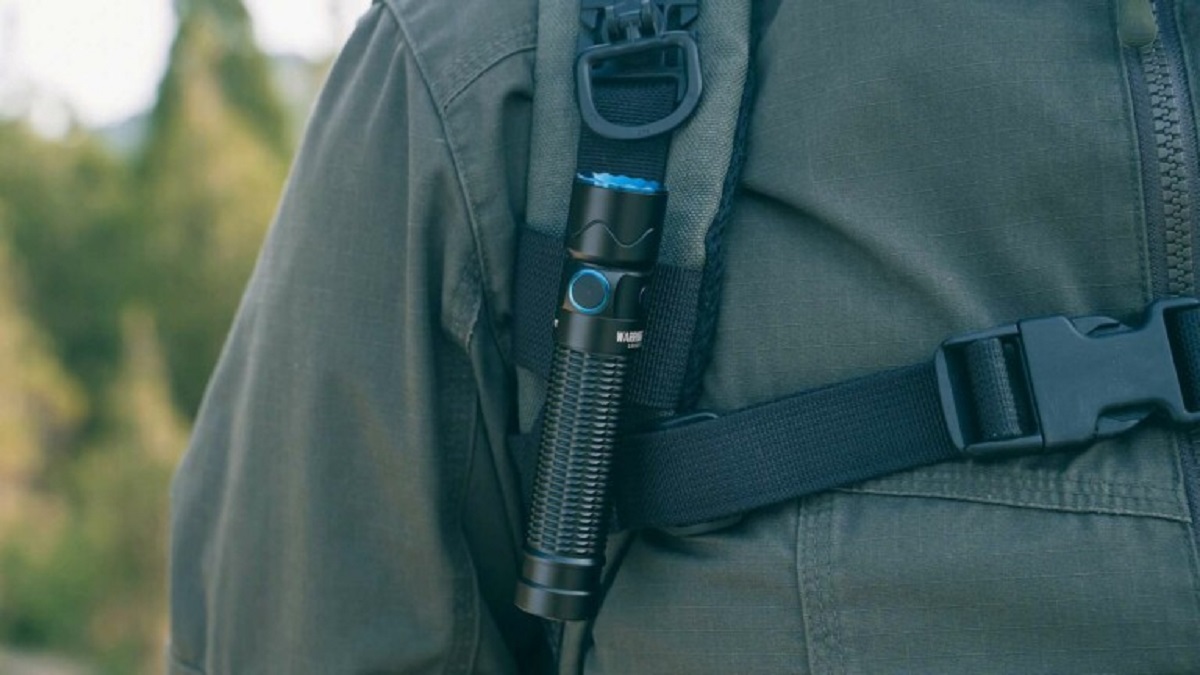 When it comes to everyday carry items, having a reliable and powerful flashlight is a must. The Warrior Mini 2 Compact EDC Tactical Flashlight is the ultimate tool for those who value functionality, durability, and performance in their everyday carry gear. Let's take a closer look at the features that make this flashlight stand out from the rest.
Body Material: Aluminum Alloy
The Warrior Mini 2 is built with a sturdy and lightweight aluminum alloy body. This material ensures durability, making it capable of withstanding the rigors of everyday use and providing long-lasting performance.
Beam Distance: 722 feet (220 m)
With a beam distance of 722 feet, the Warrior Mini 2 allows you to see clearly in a wide range of situations. Whether you're exploring the great outdoors or navigating through dimly lit urban environments, this flashlight's impressive beam distance ensures excellent visibility.
Max Performance: 1,750 Lumens
With a maximum output of 1,750 lumens, the Warrior Mini 2 delivers a powerful and bright light that illuminates your surroundings effectively. This level of brightness is ideal for various applications, including camping, hiking, emergency situations, and self-defense.
Charging Type: MCC3 Magnetic USB Charging Cable
The flashlight comes with an MCC3 Magnetic USB Charging Cable, enabling convenient and easy recharging. Simply connect the cable to a USB power source, and the magnetic connection ensures a secure and reliable charge, eliminating the need for external battery chargers.
Compatible Batteries: Customized 3500mAh 3.6V 18650 Rechargeable Battery
The Warrior Mini 2 is designed to work with a customized 3500mAh 3.6V 18650 rechargeable battery, providing a reliable and long-lasting power source. This ensures that you won't have to worry about frequently replacing batteries, making it a cost-effective and environmentally friendly choice.
Max Light Intensity: 12,300 Candela
The flashlight's high performance LED, combined with a TIR Optic Lens and Protective Glass Lens, produces a maximum light intensity of 12,300 candela. This concentrated beam enhances visibility over long distances and ensures clear and precise lighting.
Mode Operation: Side Switch & Tail Switch
The Warrior Mini 2 features both a side switch and a tail switch, offering convenient and intuitive mode operation. With easy access to different light modes and functions, you can adjust the flashlight's output to suit your specific needs and preferences.
Form / Size Factor: Compact Size
Designed with portability in mind, the Warrior Mini 2 boasts a compact size that fits comfortably in your pocket or EDC pouch. Its compact form factor ensures that you can carry it with you effortlessly wherever you go, making it an ideal companion for everyday carry, outdoor adventures, self-defense, and tactical use.
Technical Characteristics: Waterproof IPX8
The Warrior Mini 2 is built to withstand the elements with its IPX8 waterproof rating. This means it can be submerged in water up to 2 meters deep for a specified amount of time without experiencing any damage. You can rely on this flashlight to perform reliably in wet conditions.
Weight, Length, Head Diameter, and Body Diameter
Weighing in at just 4.3 ounces (122 grams), including the battery, pocket clip, and lanyard clip, the Warrior Mini 2 is lightweight and easy to carry. It measures 4.65 inches (118 mm) in length, with a head diameter of 0.98 inches (25 mm) and a body diameter of 0.91 inches (23 mm). These compact dimensions contribute to its overall portability and ease of use.
Box Contents
The Warrior Mini 2 comes with a comprehensive set of accessories to enhance its versatility and functionality. The package includes the flashlight itself, an MCC3 Magnetic USB Charging Cable, a 3.6V 18650 Rechargeable Battery, a pocket clip, a carabiner-style ring, a lanyard, and a warning not to exceed a 5kg load with the carabiner ring.
Conclusion
The Warrior Mini 2 Compact EDC Tactical Flashlight is the ultimate everyday carry companion. With its durable construction, impressive performance, and compact design, it proves to be an essential tool for outdoor enthusiasts, self-defense purposes, and tactical situations.
Its powerful beam, convenient charging capabilities, and versatile operation make it an excellent addition to any EDC collection. Whether you're exploring the wilderness or navigating through the city, the Warrior Mini 2 is ready to illuminate your path and provide peace of mind in any situation.