Things Teachers Can Do to Assist Students Succeed in Education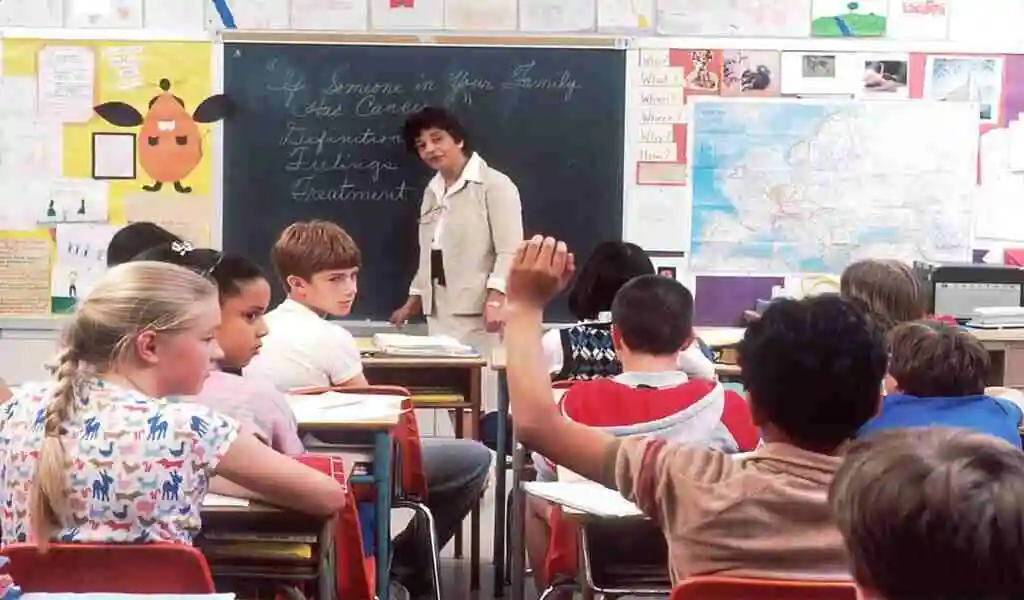 The role of teachers in education is significant, and we cannot do it without them. Learners heavily rely on instructors to do well in education. Instructors primarily direct the journey that most students take. There is a lot that teachers can do to promote learning. Parents are also a vital component in ensuring their kids do well in education. In this article, we will point out the role of teachers in promoting quality education.
Students measure success differently, and that is where instructors come in. There are multiple ways they can employ to assist learners in focusing on what is essential. For instance, they can guide them on how to use essay writers service objectively. As a good teacher, your learner's performance is a priority. You can assist them in achieving their full potential regardless of how they measure success. These tips will work for you and your learners.
Institute Classroom Routine
Parents know well that you must have a routine to help behave well. It is hard to control them without a consistent and effective schedule. This is not different for high school students. The routines can take a considerable amount of time to be established. However, when put in place, they play a significant role in the teaching process. They assist learners in staying out of trouble. This implies that instructors focus on teaching instead of solving disruptive issues. Students learn what they are supposed to do when rules are clear from the onset.
Set High Standards
Learners who want to be different from the rest must set high standards because this comes with a price to pay. With high standards, students will focus on studies and do the needful to meet their academic obligations.
High standards help to cultivate an educational environment that forces all students to pursue their goals. The goals should be achievable. Achieving high standards comes with lots of praises. Cheer your students to success by shaping the course and providing the support they need.
Realize that a class has students with different potentials. While some will take a short duration, others might need more time. Create the right environment for them to work at their pace. Guide those who need further assistance, like cpm homework help.
Teachers Vary Instruction Methods
A good teacher knows that learners acquire information differently. If this is the case, you need different approaches to meet the needs of individual learners. Varying teaching methods is key to offering learners greater opportunities to learn. Learners have unique strengths and weaknesses.
Varying your teaching techniques enables you to customize your lessons to students with different learning styles. Learners acquire a lot if they can maintain their concentration. Employ the current technology in your lectures. Include video, lecture, and kinesthetic movement.
Teachers Help Students to Succeed
Be a role model and make it easy for every student to succeed. Give them tips on what they can do and give a course outline at the beginning of the year. This helps them know what they are supposed to do and understand the grading system. Provide a copy of the instructions for any assignment. Such information allows learners to understand where to start and deliver flawless pieces.
Explain to learners why they failed and what they need to do to better their grades. This boosts their morale when they realize the avenue required to do well. Show that you care and understand their frustrations. Follow students to know what makes them perform dismally and offer your support. Learners can sense how you treat them. Be friendly and help them to set goals and work towards them.
We understand instructors can have their feelings too. But regardless of your moods, you must work with your learners to give them the right environment. That is what they need to succeed. Be excited with them and provide the support they need.
Many instructors struggle, but these tips will enable you to know how to assist learners in achieving their educational aims. They look up to you and what you provide plays a significant role in their success. Continually grow in your profession by learning new ideas to enhance your daily teaching techniques.
Allow them to know how they can use academic sites to hone their abilities. For instance, students can rely on professionals online for extra support. Sites https://expert-writers.net/ provides customized support to meet the needs of different learners. Other experts can offer support to what you cannot do. In the end, you will always be happy when your students succeed.
People Also Check:
Understanding the Roles of High Technology in Education
How to Become a Good English Teacher?