The Top 12 Disciplines of Digital Marketing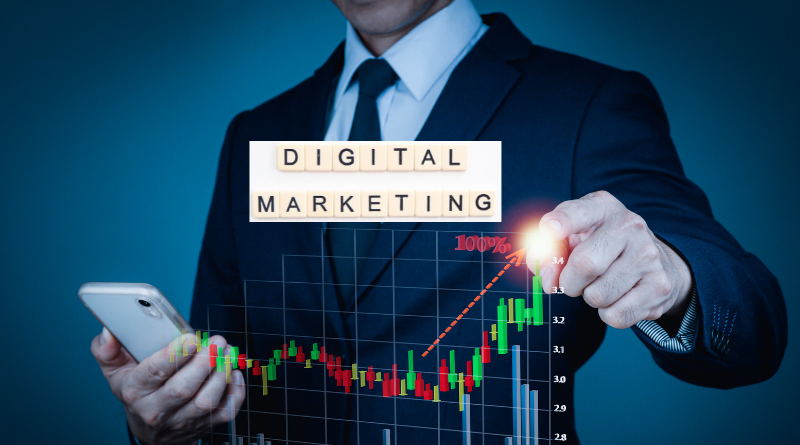 Digital marketing is a broad field that encompasses a wide range of activities and strategies to promote products and services online. These can include paid advertising, search engine optimization (SEO), social media marketing, and email marketing.
12 Essential disciplines of Digital Marketing in 2022
Digital marketing is a broad and rapidly-changing field with changing rules, trends, and expectations. To keep up with all the changes in digital marketing, you need to know the 12 essential disciplines that underpin successful digital marketing campaigns.
These disciplines encompass everything from content marketing and search engine optimization (SEO) to social media and email marketing.
By mastering each of these areas, you can ensure that your campaigns are on-target and compelling, reaching your audience where they're most likely to engage with you and getting measurable and meaningful results.
So what are the 12 disciplines of digital marketing? Let's take a closer look at each one:
1. Content marketing
This discipline focuses on creating and distributing high-quality content that's relevant to your target audience. The goal is to attract and engage potential customers, build trust and credibility, and ultimately drive conversions.
2. Search engine optimization (SEO)
SEO is all about optimizing your website and online content for the search engines. By improving your ranking in the search results, you can increase your visibility and draw more traffic to your site. If you don't have a budget in hiring a professional for your SEO, you can learn SEO through tutorials or seeking help from professionals who
offers free SEO training.
Search engine optimization is a perfect way to get your website, e-commerce website, or business blog to rank in major search engines so your potential customers can find it through search phrases.
3. Social media marketing
Social media marketing involves promoting your brand or product on social media platforms like Facebook, Twitter, LinkedIn, and Pinterest. The goal is to build relationships with potential and existing customers and create a community of brand advocates.
4. Pay-per-click (PPC) advertising
PPC is a form of online advertising that allows marketers to reach new customers by paying for clicks on their ads. With this type of marketing, you only pay when someone actually visits your site or takes some other desired action.
5. Email marketing
Email marketing involves collecting email addresses from potential and existing customers and sending them targeted messages designed to boost sales, expand customer relationships, and increase brand awareness.
6. Mobile marketing
Mobile marketing focuses on reaching audiences through mobile devices like smartphones and tablets. The goal is to create engaging experiences that put your message directly into the hands of consumers whenever they're on their smartphones or looking at their tablets.
7. Paid search advertising
Also known as search engine marketing (SEM), paid search advertising allows you to prominently place your ads on search engine results pages (SERPs) for certain keywords. This type of marketing can be a great way to drive qualified traffic to your site.
8. Affiliate digital marketing
You partner with other businesses to promote their products or services on your website or blog with affiliate marketing. When someone clicks on one of your affiliate links and makes a purchase, you earn a commission.
Those who are promoting and selling products on Instagram, particularly in the UK market, can get Instagram likes UK for their Instagram account to increase their business exposure and visibility.
Additionally, individual business owners can also buy Instagram followers in the UK to increase their following on the account. The increased following would build more credibility on the platform; it will ultimately lead to more following with the passage of time.
9. Display advertising and digital marketing
Display advertising involves placing banner ads or other types of graphical ads on websites and blogs that are relevant to your target audience. The goal is to raise brand awareness and drive traffic back to your site.
10. Online public relations
Online public relations is all about earning coverage for your company on third-party websites, blogs, and social media platforms. The goal is to get in front of an audience that's not directly connected to your brand but might still be interested in what you have to offer.
11. Viral digital marketing
Viral marketing involves creating content – such as videos or blog posts – that's likely to be shared by people across various online channels like social networks and email. This type of marketing can go a long way toward raising brand awareness, getting the word out about your product or service, and generating sales leads.
12. Web analytics
Finally, web analytics is all about tracking and analyzing data from website visitors to understand how they interact with your site and what you can do to improve their experience. This type of data can be used to improve your website design, fine-tune your marketing campaigns, and boost your overall ROI.
Conclusion
Digital marketing is a complex and ever-evolving field. But by understanding the 12 disciplines of digital marketing, you'll be well on your way to success. So what are you waiting for? Start implementing these strategies today and see how they can help grow your business.
New marketing methods and techniques are continually emerging to help marketers reach their target audiences more effectively. Therefore, you must be ready to adapt to new changes to give a boost to your business, revenue, and sales.