How to Clean and Take Care of Your Palladium Wedding Bands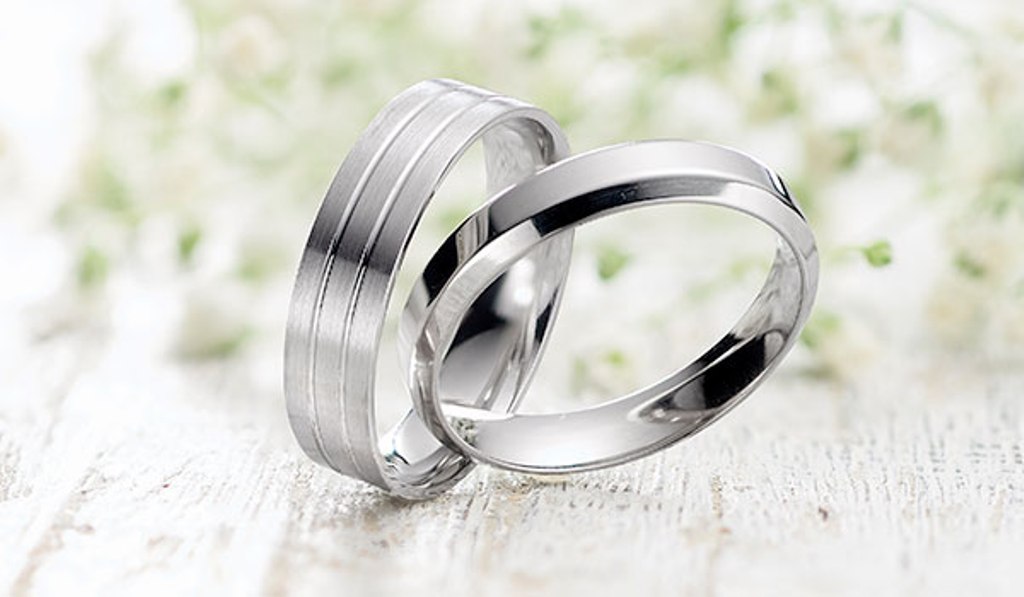 A Palladium wedding band has an uncanny resemblance to white gold and platinum. It has myriad advantages over other metal types. It's hypoallergenic, making it ideal for those who're allergic to gold. Palladium is surprisingly stronger than platinum but costs and weighs less. It's a win-win situation.
Clean your palladium ring/band once every week to retain their gleam. Additionally, they need a professional cleaning every six months.
Make sure you hire a qualified jeweler to do the needful. Professional treatments make the bands shine like their original form.
The jeweler must also check for chipped or loose stones.
Pour 25% of the jewelry cleaning solution into a bowl. Submerge the material in the liquid and let it soak for 10 minutes.
Remove the band from the solution. Use a brush with soft bristles and do gentle scrubbing to remove debris and dirt.
Use warm water for rinsing the ring and a soft cloth for drying it.
Keep the band in a fabric-lined or edged jewelry box for storage if you're not wearing it daily. Remove the piece when applying lotions or make-up. Wash your hands before putting them back on.
Don't forget to close the drain of your skin if you happen to drop the band while rinsing the piece accidentally.
The buffing process
Your frequency of buffing a palladium ring depends on the level of exposure to adverse conditions and the amount of care it gets. Apart from professional cleaning, it's good to buff the rings once every year. It's important to check its diamond and gemstone settings, ensuring they are secure and stable.
If you subject your wedding band to tremendous fatigue, you need to buff and polish it twice a year. The aim is to maintain its shine and luster.
Cleaning and annual buffing help in reducing excessive oil accumulation on the ring. It helps in the gentle removal of small dings and scratches.
Yearly maintenance of these pieces will eventually cut down buffing times/frequency, which ultimately ensures cost-cutting along with preserving the ring's original beauty and gloss.
Remove the palladium piece before exposing it to blows or hard knocks to stretch the rings' shine between each buffing and cleaning. Visit epicweddingbands.com for an in-depth guide.
Try not to expose it to harsh or abrasive chemicals. To avoid the accumulation of oily elements or residue on the substance, remove the product before applying any cosmetics to the hands. It includes serums or hair gels as well.
More on the care of palladium wedding bands
Store the palladium pieces in a chamois bag or jewelry box to avoid any scratching by other jewelry items. Remove the ring while undertaking manual work. Avoid handling harsh chemicals or bleach when wearing the band.
Although the chemicals won't ruin the palladium, they may still discolor or affect some of the gemstones. Regarding the cleaning, it's prudent to schedule a pre-packaged or contractual jewelry cleaner.
If you take proper care of the piece, there will be no need for repairs. Let's say it again. For cleaning, polishing, and resizing the pieces, trust only a qualified and experienced jeweler.