How Web Trading Has Revolutionized the Industry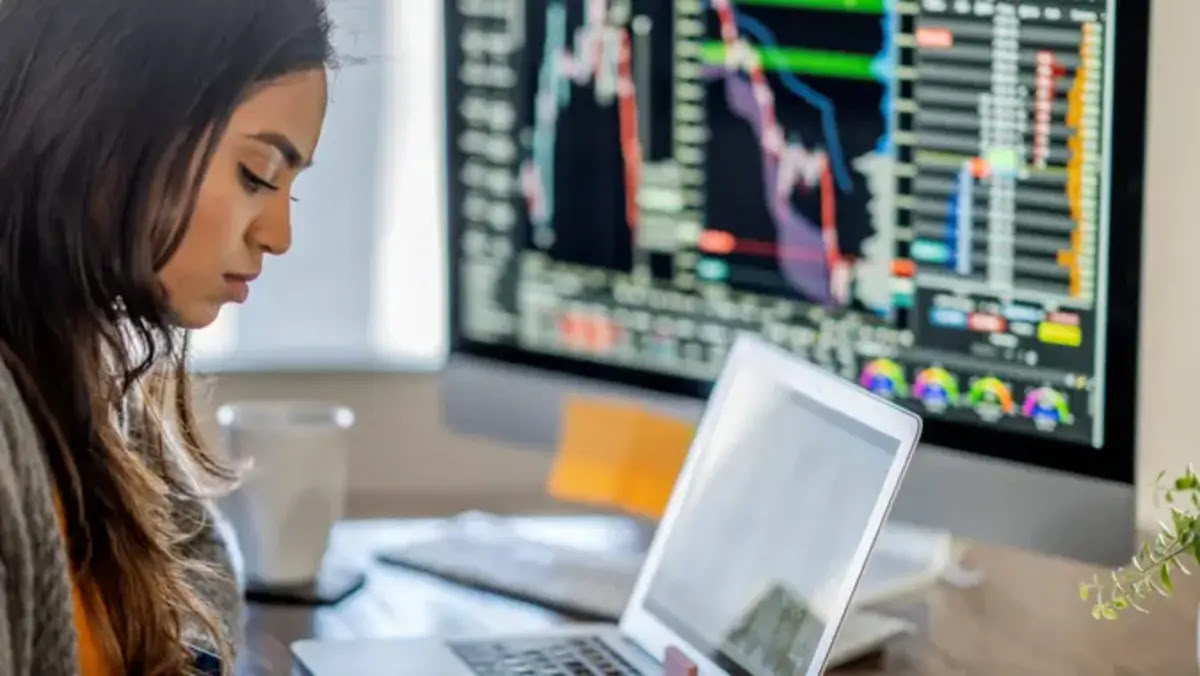 Web trading has become a major cornerstone in the finance industry, making trading accessible and affordable to all individuals. As technology continues to advance, every trading website is also evolving to offer even more features and benefits.
Trading Website is transforming the industry with incremental features and real-time market updates. Since the late 1990s, you may have noticed that web trading has advanced significantly.
With the help of technology, modern trading websites now provide real-time market information, customizable charts and graphs, and advanced research tools. These features might enhance your trading experience.
Benefits of Web Trading
Now that we have discussed the advancements in web trading let's dive into the benefits that have made it such a popular choice among traders.
Accessibility: Web trading allows you to access financial markets from anywhere with an Internet connection, providing greater convenience and flexibility.
Affordability: Many web trading platforms offer lower fees and commissions compared to traditional brokers, making trading more affordable for the retail audience.
Flexibility: Web trading gives you more control over your positions by letting you trade on your own time within the window of market hours.
Real-time market updates: The web trading platform provides real-time market data and news, allowing you to stay informed and make informed decisions.
Increased transparency: Web trading provides greater transparency in trading transactions, enabling you to track your investments and see how your trades are executed.
Challenges of Web Trading
Web trading has many advantages, but it also has drawbacks. Some of the main challenges of web trading are:
Security concerns: The increased use of technology in trading has led to a rise in cyber attacks and security breaches. You should safeguard your personal and financial data. Trading websites must take proactive measures to safeguard against hacking attempts, phishing attacks, and other security threats.
Limited human interaction: While web trading offers greater accessibility and convenience, it also lacks the personal touch of traditional trading methods. You may miss out on the guidance and support of a human financial advisor. This can make it challenging for you to navigate the market successfully.
Risk of addiction: Web trading is accessible from anywhere at any time, making it easy for you to become addicted to the adrenaline rush of trading. This can lead to impulsive decisions and financial losses. You should set realistic goals and limitations to avoid addiction.
To succeed in web trading, you must overcome some obstacles. However, web trading has the potential to transform finance by providing a secure platform, offering personalized help and guidance, and encouraging responsible investing.
By taking measures to address these obstacles and utilizing the benefits of web trading, you can achieve success in the world of online trading.
Future of Web Trading
Web trading has made financing easier, cheaper, and more flexible for you. With a modern web trading platform, you can enjoy advanced features and real-time market updates powered by Artificial Intelligence, which increases transparency.
However, you should be aware of security issues, limited human interaction, and addiction risks.
Embrace the benefits of trading websites and adapt to the changing finance industry to take advantage of potential advancements in emerging technologies and the development of online trading platforms.
Conclusion
In conclusion, web trading has revolutionized the finance industry by providing you with accessible, affordable, and flexible trading platforms.
Despite challenges such as security concerns and limited human interaction, the future of web trading looks promising, with the potential for further advancements in technology. To stay ahead in the ever-changing financial world, you must adapt to these advancements and use digital commerce.