How To Find And Land Remote Job Opportunities In 2023?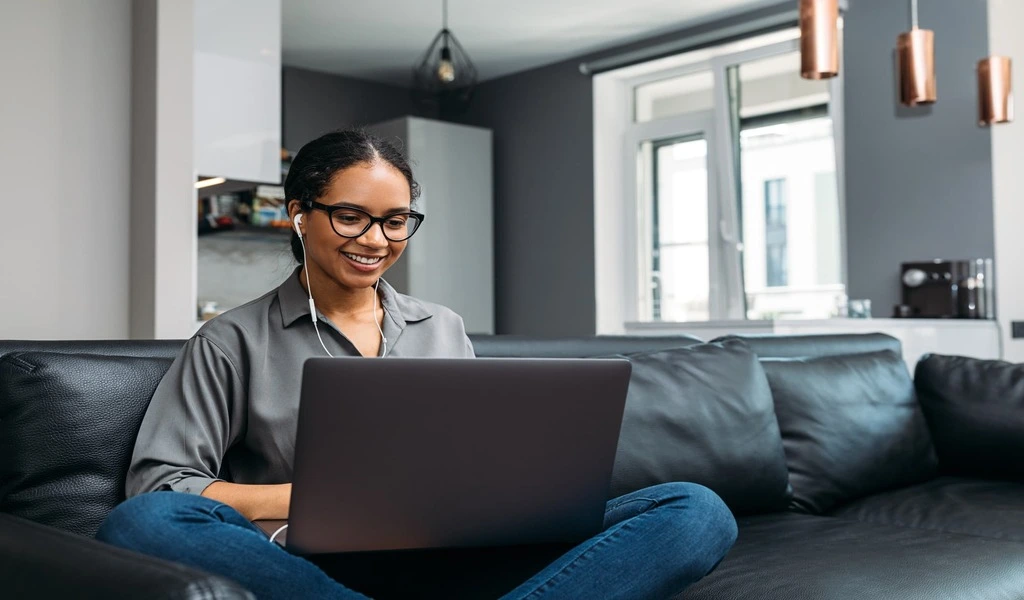 Remote Job Opportunities – Remote work is not a trend but a reality for many professionals who want to enjoy more flexibility, autonomy, and productivity.
According to a recent survey by Remote.co, 86% of remote workers say they are satisfied with their work arrangement, and 76% say they would recommend remote work to others.
But how do you find and land remote job opportunities in 2023? Here are some tips to help you navigate the remote job market and stand out.
Find And Land Remote Job Opportunities In 2023: Tips To Help You
1. Know What Kind Of Remote Work Suits You Best
Remote work comes in different forms, such as fully remote, hybrid, or flexible. You need to decide what level of remote work you are comfortable with and what kind of company culture you prefer.
For example, do you want to work for a fully distributed company that has no physical office, or a hybrid company that allows you to work from home some days and go to the office others?
Do you want to work synchronously or asynchronously, meaning do you need to be online simultaneously with your colleagues or can you communicate at your own pace?
2. Update Your Resume And Portfolio
Your resume and portfolio are your first impression to potential employers, so make sure they showcase your skills, achievements, and personality.
Highlight your remote work experience, if any, or demonstrate how you have adapted to remote work during the pandemic. Include relevant keywords that match the job description and use metrics to quantify your impact.
For example, instead of saying "I managed a team of developers", say "I led a team of 10 developers and delivered 15 projects on time and within budget".
Also, ensure your portfolio showcases your best work samples and reflects your style and creativity.
3. Use Online Platforms And Networks To Find Remote Jobs
There are many online platforms and networks that specialize in remote jobs, such as Remote.co, Indeed.com, FlexJobs.com, WeWorkRemotely.com, and more.
You can browse through thousands of remote job openings in various categories and industries, such as accounting, customer service, design, development, editing, healthcare, IT, legal, marketing, sales, teaching, and more.
You can also use social media platforms like LinkedIn, Twitter, and Facebook to follow remote companies and influencers, join relevant groups and communities, and network with other remote workers.
4. Tailor Your Application And Cover Letter
When applying for a remote job, you need to tailor your application and cover letter to the specific role and company. Research the company's mission, vision, values, and culture, and show how you align with them.
Explain why you want to work remotely and how you can contribute to the company's goals and challenges.
Showcase your remote work skills, such as communication, collaboration, time management, self-motivation, problem-solving, and technology proficiency.
Avoid generic or copy-pasted messages that show no personality or enthusiasm.
5. Prepare For The Interview Process
The interview process for remote jobs may differ from traditional ones. You may have to go through multiple rounds of interviews with different people from different locations and time zones.
You may also have to complete online assessments or assignments to demonstrate your skills and fit.
To prepare for the interview process, make sure you have a reliable internet connection, a quiet and professional environment, a webcam and microphone, and appropriate attire.
Practice answering common interview questions and prepare some questions of your own. Be confident, friendly, and engaging during the interview.
6. Follow Up And Negotiate Your Offer
After the interview process is over, don't forget to follow up with the hiring manager or recruiter.
Send a thank-you email within 24 hours of the interview, restate your interest in the role and company, highlight your main strengths and value proposition, and address any concerns or questions they may have.
If you don't hear back within a week or two, send another email or call them to check on the status of your application.
If you receive an offer, don't hesitate to negotiate your salary and benefits package. Consider factors such as cost of living, taxes, currency exchange rates, health insurance coverage options etc.
Conclusion
Finding and landing remote job opportunities in 2023 may seem challenging but not impossible if you follow these tips.
Remote work offers many benefits for both employees and employers but also requires certain skills and mindset adjustments.
If you are ready to embrace remote work as a lifestyle choice rather than a temporary solution, start looking for your dream remote job today!
RELATED CTN NEWS:
Where to Invest During a Banking Crisis: Safe Options for Your Money
How To Become A UX Designer: Importance And Skills Required