Hidden Hazards of Fire Damage Residue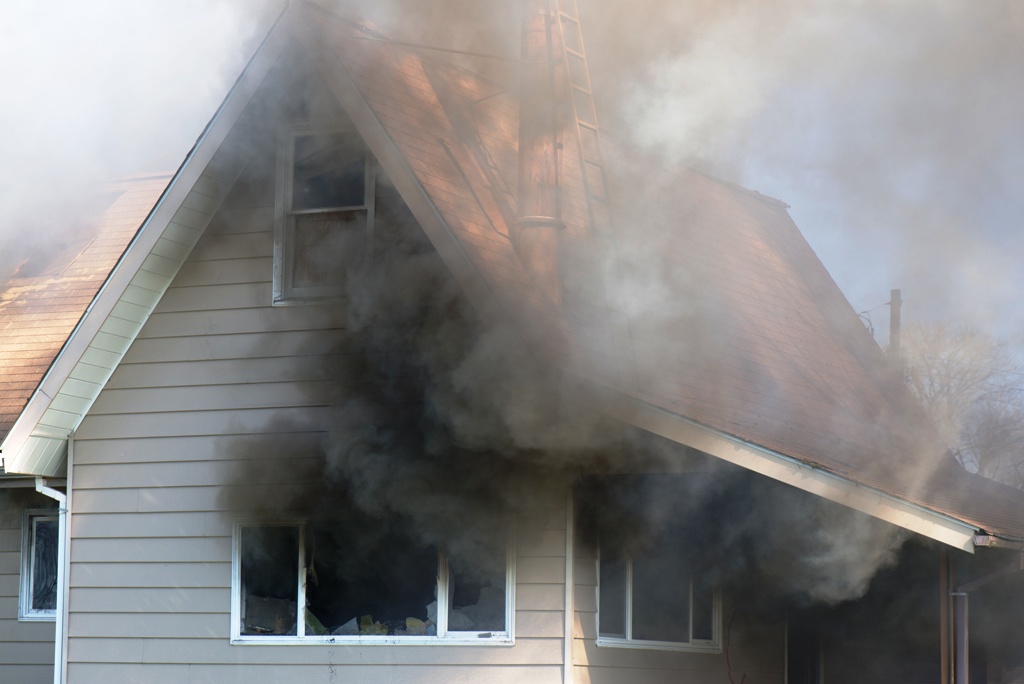 A fire at home or in a commercial building can be disastrous. The financial cost of fire damage restoration service can be crippling, especially if the property owner is uninsured or underinsured. Many people choose DIY fire damage restoration or smoke damage cleanup when finances aren't looking great.
Homeowners who attempt DIY smoke damage cleanup often save a little money, but they may end up making a bigger mess than they started with. Smoke and soot are particularly stubborn and difficult to remove, especially when they've been allowed to settle on surfaces for more than a few days.
In this article we discuss the hidden hazards of fire damage residue, especially smoke and soot.

How dangerous is smoke?
When you breathe in smoke from a structure fire, you inhale toxic chemicals and gases. These particles come from materials such as foams, plastics, rugs, and paint. Even though only certain kinds of particles are visible in smoke, both visible and non-visible particles can hurt your health.

How dangerous is soot?
Soot, the byproducts of incomplete combustion and a common airborne contaminant, can cause serious health problems, including lung cancer, influenza, asthma and acute vascular dysfunction. Because soot has acidic properties, it can cause further damage in a quick time after spreading across rooms and attaching to different surfaces during a property fire.
The major share of gases and chemicals from a property fire is:
 Carbon monoxide
 Carbon dioxide
 Hydrogen cyanide
 Ammonia
Sulfur dioxide
Hydrogen sulfide
Acids and oxides of nitrogen
In addition to the above, smoke also carries the following toxic gases:

Benzene Fire Damage
Benzene is a carcinogen, the American Cancer Society reports. Short-term effects of inhaling benzene include drowsiness, dizziness and irregular heartbeat. Inhalation of benzene can cause anemia and a fall in white blood cells over time as well. The substance has been linked to myeloid leukemia based on evidence from studies conducted in people and animals.
In the case of a fire, it may not be possible to prevent the damage, but restoration is always possible with Fire Advocates. However, it's important to eliminate the fire as quickly as possible. There are some hidden dangers that can make your life a nightmare and that you might not realize until it's too late.
The smoke from a fire contains toxic particulates that can damage DNA and cause other health problems if people are exposed to them for too long. Removing the smoke from an area with air purifiers or sealing off the area from which smoke has been removed does not eliminate or capture all of the airborne particles or particles in soot.
A certified fire damage restoration specialist needs to remediate any areas contaminated by soot and smoke before residents can return to their homes. If you are looking for fire damage restoration Chicago expert, make sure to contact RS1 Chicago Fire And Water Restoration.