Today's Daily Horoscope For May. 9th, 2023 – TUESDAY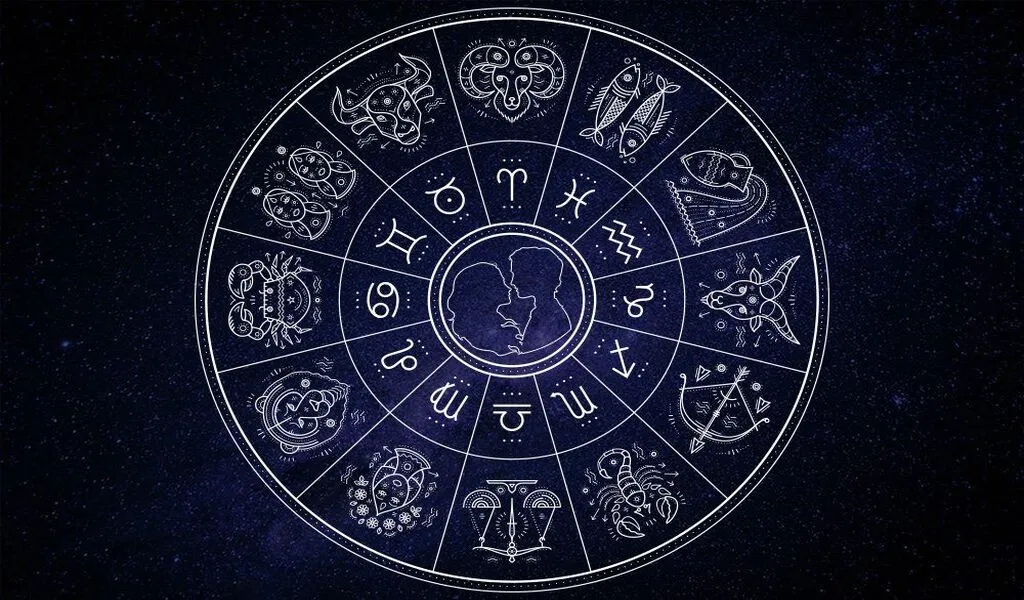 (CTN NEWS) – Daily Horoscope  – How prepared are you for the day? Are you aware of what to look out for? Check out your daily horoscope for May 9th, 2022, below to find exactly what your stars have in store for you!
THE DAILY HOROSCOPE FOR May 9th, 2023, IS BELOW
DAILY HOROSCOPE FOR ARIES  | Mar 21 – Apr 19
You will feel a tremendous energy and excitement today, according to Ganesha. You might have a significant chance today that you can utilise to the fullest.
Money that has been stagnant for a while is also available today. You'll have a lot of difficulties. If you face it, you can prevail. But even a slight reaction can do a lot of harm.
Sometimes the mind gets frustrated. Promote the company that sells glitzy and feminine items. Spending time with a spouse might take a lot of time. A throat infection could happen.
DAILY HOROSCOPE FOR TAURUS  | Apr 20 – May 20
Today, according to Ganesha, will be a good day for the economy. The environment in the household will be enjoyable and joyful. Maintaining the relationship will be your unique contribution.
Young people will strive to accomplish new objectives at work. Keep a watch on the actions of the kids. You must ensure that they are led properly.
Travel should be avoided because it will only lead to negative experiences. Today, less time will be spent at work. The majority of work will be done at home.
A healthy husband-wife connection is possible. There can be a few urinary issues.
DAILY HOROSCOPE FOR GEMINI  | May 21 – Jun 20
The residence is open to visitors, according to Ganesha. As a result, you will alter your daily plan and let the day flow according to your interests and desires.
Never condemn or criticise any of the populace. This can give them a negative impression. News that is bad or unlucky cannot upset anyone.
Be cautious when making financial decisions. The company connected to the collaboration has significant orders. A good husband-wife connection is possible. People with blood pressure issues need to be very careful.
DAILY HOROSCOPE FOR CANCER | Jun 21 – Jul 22
Ganesha advises maintaining a positive attitude in order to gain fresh achievement. An influential person's visit to you may create new opportunities for income.
Spending too much money on leisure activities can hurt the budget. So, restrain your cravings. Otherwise, there is a potential of disagreement. Trade is where one can find a new arrangement.
You and your partner might disagree on something. Take caution when you're eating.
GDAILY HOROSCOPE FOR LEO  | Jul 23 – Aug 2
Money can be made today, according to Ganesha. By lending a hand to a loved one, you will feel joy. Additionally, students are learning how to do well in competitive exams.
Don't join in on other people's criticism; doing so could deteriorate your friendship. Friendship disputes are also rather typical. You'll be keeping an eye on partnership-related business.
The partner and you might have a minor argument. Concentrate on yoga and fitness.
DAILY HOROSCOPE FOR VIRGO  | Aug 23 – Sep 22
Ganesha predicts that today will be devoted to learning vital information. An interview with a motivator will take place. There will be mental tranquilly. Additionally, routine daily activities will continue.
Don't neglect your private affairs now. You might experience stigma. You'll also require emotional assistance. Having to deal with the government can be annoying.
Even though you are busy with work, you will be able to find time for your family. Spouse will cooperate fully with the home and family. Constipation and gas can irritate your stomach.
READ MORE: DAILY HOROSCOPE
DAILY HOROSCOPE FOR LIBRA  | Sep 23 – Oct 22
Ganesha predicts that you will begin your plans today. where the focus will be on creative works. To maintain your reputation among family and friends, you are making a favourable change in your personality right now.
Concerns about an elderly family member's health will arise. Hospitalisation might also cause dizziness. For some family members, maintaining stricter discipline at home can be a source of irritation.
The time is here to begin the previously planned small business expansion. Family environments can be joyful. Fried food and excessively stale meals might harm the liver.
DAILY HOROSCOPE FOR SCORPIO  | Oct 23 – Nov 21
Ganesha predicts a rise in interest in spiritual and religious activities. You simply need to exercise greater discretion while providing assistance to others. Spend time with your family while feeling energised.
Don't let doubt creep into your mind so that you can begin your plans on the right foot. Control your words and your rage as well. Today, you can achieve incredible success in business.
A marriage may occasionally experience some strain. Drive carefully today; any injury could occur.
DAILY HOROSCOPE FOR SAGITTARIUS  | Nov 22 – Dec 21
Ganesha declares that today is a fortunate day. You'll enjoy the passing of time and spend time with your family. Your reputation will increase in the eyes of others, and connections will get stronger.
You'll be irritated by the large quantity of visitors. Sibling tension is likely to increase because you struggle to restrain your rage. Your sleep will also be impacted by this.
There can be a few business excursions made. Families can function normally. Women need to look after their own health.
DAILY HOROSCOPE FOR CAPRICORN  | Dec 22 – Jan 19
This time, according to Ganesha, the reputation has improved. You and destiny are working together. It is possible to interview special people. By using your words to overcome any barriers, you can advance.
Be mindful that overthinking might occasionally result in success. In order to finish the government jobs that are blocked, more effort must be put forward. With the kids, there will be tension.
Making new business contacts might be advantageous. You could find it useful to consult your spouse for guidance on any matter. The shifting environment can lead to illnesses or allergies.
DAILY HOROSCOPE FOR AQUARIUS  | Jan 20 – Feb 18
You may successfully manage your family and work obligations, according to Ganesha. Increased honour and fame are possible. Additionally, you will engage in social activities. Sibling relationships can deteriorate a little.
But things aren't so bad that you can't see the bright side. However, keep your tongue and your temper in check or your work may suffer. In the field, coworkers are completely cooperative. Marriage stress might get worse over time.
DAILY HOROSCOPE FOR PISCES  | Feb 19 – Mar 20
For those who are in school, Ganesha declares that this is a successful time. So keep your attention sharp. Take an interest in spiritual and well-written books to give yourself more strength and energy.
Your personality may undergo unexpected alterations as a result of this. Talking at home can result in a hostile environment. Sometimes being stubborn might make things difficult for other people.
So try to keep some pliability in nature. In the workplace, more effort is currently required. Stress may be felt in relation to the spouse's health. Be diligent about working out.