Today's Daily Horoscope For May. 5th, 2023 – FRIDAY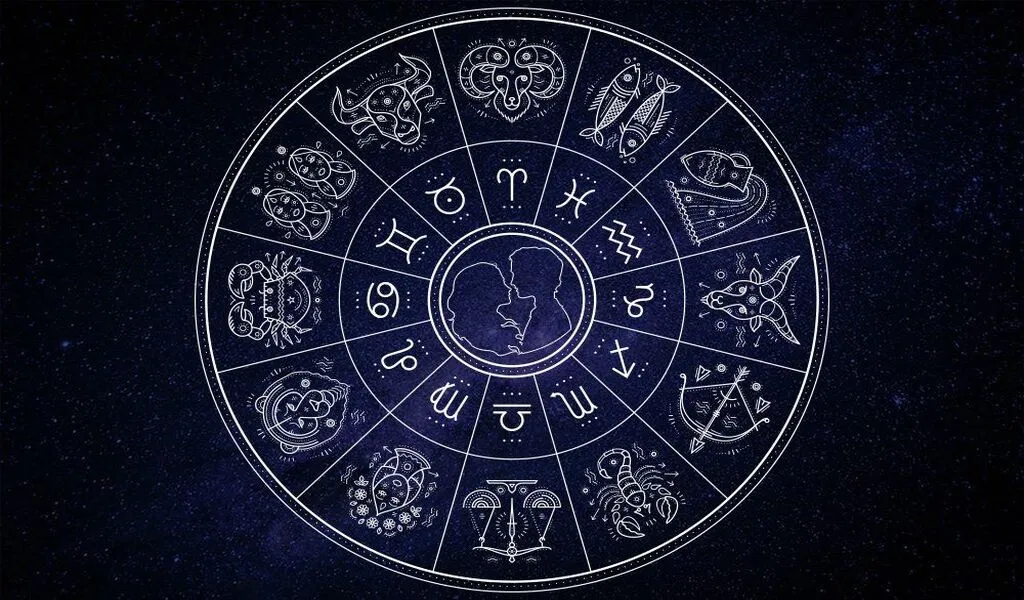 (CTN NEWS) – Daily Horoscope  – How prepared are you for the day? Are you aware of what to look out for? Check out your daily horoscope for May 5th, 2022, below to find exactly what your stars have in store for you!
THE DAILY HOROSCOPE FOR May 5th, 2023, IS BELOW
DAILY HOROSCOPE FOR ARIES  | Mar 21 – Apr 19
Your attention will be on financial problems today, according to Ganesha. The planetary conditions will be favourable at this moment.
Also working together appropriately are close friends and family members. There may be a strategy for successful work from home. Never engage in conversation with a stranger or trust them.
It's crucial to focus on both family obligations and personal tasks. It will be necessary for you to be present at the location of business.
DAILY HOROSCOPE FOR TAURUS  | Apr 20 – May 20
Ganesha predicts a rise in interest in spirituality and Dharma-karma. Additionally, you will experience a positive change in personality.
Additionally, you might get the chance to showcase your skills and talents to others. Because of the children's constructive activities, relaxation will be maintained.
Don't jeopardise your friendship with close friends and family members. You need to exercise greater discretion while providing assistance to others.
DAILY HOROSCOPE FOR GEMINI  | May 21 – Jun 20
In any endeavour, Ganesha advises paying attention to the voice of the mind rather than the heart. You'll discover fresh options. Many of your problems can be resolved if you work with confidence in your talents.
Avoid travelling of any kind because it is unlikely that you will get a good outcome. Loss is evolving into a condition. Keep your stress levels under control. Your effectiveness could be impacted.
Activities related to business could produce favourable outcomes. Your help is required if the marriage is to remain joyful.
DAILY HOROSCOPE FOR CANCER | Jun 21 – Jul 22
The planet pasture, according to Ganesha, is on your side. Your self-confidence and self-assurance will help you accomplish a unique goal. Your connection might be more powerful at this time.
You will benefit from it. Be mindful that having too much confidence can work against you. It is important to consider your behaviour in light of this.
Avoid participating in any appearance-related religious activities. You can be occupied with marketing-related chores today. Happy marriages are possible.
GDAILY HOROSCOPE FOR LEO  | Jul 23 – Aug 2
The planetary situation today, according to Ganesha, is telling you to put yourself first and work for yourself. Any wise choice made at this time could pay off in the near future.
There will also be faith in spiritual endeavours and Dharma-karma. The planetary state is also indicating that the egoic and angry states shouldn't fully manifest.
Poor relationships with those who are close to you may result from this. Don't set high expectations for work linked to land.
DAILY HOROSCOPE FOR VIRGO  | Aug 23 – Sep 22
Keep your attention on media and marketing-related work, advises Ganesha. Don't disregard any calls or other communications at this time since you might receive a crucial notification.
You will benefit from the planetary alignment now as it will give you more self-assurance and motivation. Don't give other people's opinions more weight while establishing plans.
If you don't, you might overhear someone talking. There can be some sort of disagreement today between you and your siblings or other close relatives. The same trading activity will continue.
You will benefit from your spouse's and your relatives' assistance and counsel. There may be headaches.
READ MORE: DAILY HOROSCOPE
DAILY HOROSCOPE FOR LIBRA  | Sep 23 – Oct 22
Ganesha predicts that societal barriers will widen. Positive changes to your personality are also possible. The outcome of a court case is probably going to be in your advantage.
Enjoy yourself when shopping and spending time with your family and children. To keep the financial party in good shape, it's crucial to exercise financial restraint.
Few individuals will attempt to discredit you by expressing envy for your accomplishment. Therefore, avoid all of these people.
DAILY HOROSCOPE FOR SCORPIO  | Oct 23 – Nov 21
Do not discuss your private concerns with anyone, advises Ganesha. Anything you do covertly can help you succeed. The mind will be happy when a really challenging task unexpectedly becomes feasible.
Save your things, papers, etc. There may be instances of theft or misplacement. If you intend to take care of the house, it is crucial to keep an eye on the budget.
Business operations will carry on as usual. Do not let your home suffer from work stress.
DAILY HOROSCOPE FOR SAGITTARIUS  | Nov 22 – Dec 21
Contacting a select few unique people, according to Ganesha, will also positively alter your way of thinking. Concentration and increased awareness of your task will undoubtedly help you succeed.
You may become irritated if someone close to you criticises you. In order to avoid overdependence, let them know what your plans are. Costs could be greater right now. It's critical to uphold transparency in partnership company.
DAILY HOROSCOPE FOR CAPRICORN  | Dec 22 – Jan 19
Ganesha claims that any persistent uneasiness can be alleviated today. Talking with an expert might help you find the best option. Your optimistic outlook will help you achieve new success.
Every topic involving money has the potential to be contentious. Save the situation without becoming angry. Any activity may cause children to get anxious.
By talking to a dependable friend about the issue, the solution can be found. Workload and responsibility levels can rise in business.
DAILY HOROSCOPE FOR AQUARIUS  | Jan 20 – Feb 18
Ganesha advises using today to assist and work with others. You may feel both spiritual and mental comfort by doing this. An quarrel with a close friend or relative can rapidly turn into a problem.
Your modest personality will also get you more respect from family and society. Overly impatient and aggressive behaviour can exacerbate the situation.
Avoid getting entangled in any controversy. In commission-related matters, use caution.
DAILY HOROSCOPE FOR PISCES  | Feb 19 – Mar 20
According to Ganesha, this could involve a plan to buy a car or some pricey thing. By working hard today, you will also be able to complete a challenging task.
Communication is an effective tool for solving many issues. Your close relationship will become stronger if you can trust each other. When things don't go your way, you could occasionally get frustrated.
Now is the time to practise patience. Job searchers are probably to receive a bonus or promotion of some sort. The relationship between the husband and wife will be harmonious.