Today's Daily Horoscope For May. 30th, 2023 – TUESDAY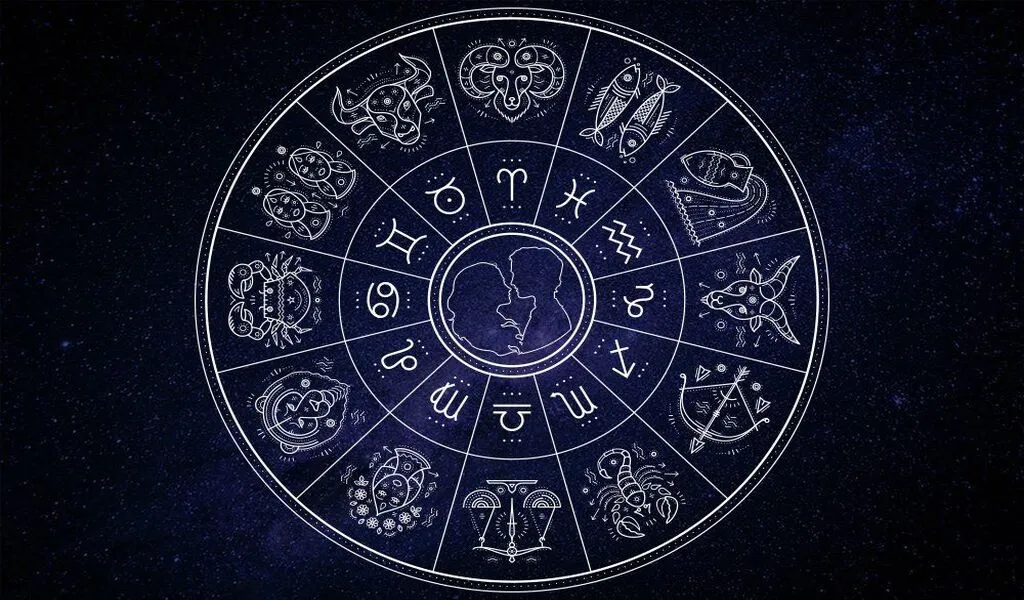 (CTN NEWS) – Daily Horoscope  – How prepared are you for the day? Are you aware of what to look out for? Check out your daily horoscope for May 30th, 2022, below to find exactly what your stars have in store for you!
THE DAILY HOROSCOPE FOR May 30th, 2023, IS BELOW
DAILY HOROSCOPE FOR ARIES  | Mar 21 – Apr 19
Ganesha predicts that after the issues that have been troubling everyone today are resolved, the mood at home will improve. Another option is to get a payment that has been stalled for a while.
Consequently, the economy will be in excellent shape. Neighbour disputes on trivial issues might have an impact on the family's well-being. Therefore, it is best to stay out of other people's difficulties.
For some reason, there might be some stress at work. Because of job, you can't spend time with your family. Your health will be affected by stress and exhaustion.
DAILY HOROSCOPE FOR TAURUS  | Apr 20 – May 20
There will be more work, but you'll do it with all your focus and energy, according to Ganesha. A religious planning programme might be involved. Spend time entertaining your family as well.
Concerns concerning children's future careers might exist. In this unfavourable setting, it is worthwhile to practise patience. It is your responsibility to determine what that is and to make it happen.
A favourable day exists today for the sale of real estate. A husband and wife can have a close relationship. Cough complaints could be brought on by the atmosphere altering.
DAILY HOROSCOPE FOR GEMINI  | May 21 – Jun 20
Ganesha advises that you should begin your vital plan today. You have the support of the planet grassland. Utilise your resources as best you can. Additionally, some time will be devoted to aiding charitable institutions.
Keep a watchful eye on transactions in rupees. At home, it could lead to misunderstandings.
If you're thinking about getting a car loan, give it some thought first. Your reputation in the market will be excellent today. By keeping home and work life in harmony, there will be joy all around. Overwork may result in weariness.
DAILY HOROSCOPE FOR CANCER | Jun 21 – Jul 22
Ganesha advises making some future preparations for your children's education, which will make you feel incredibly relieved. You'll be able to concentrate on other things.
When a close friend visits, the house will be in a good mood. A home elder might need to visit the hospital for medical reasons.
When significant work is completed, ego can develop, which is incorrect. Today is the start of a new employment. Any argument between a husband and wife could arise. Heat might result in migraines or headaches.
DAILY HOROSCOPE FOR LEO  | Jul 23 – Aug 2
Today will see meetings with notable individuals and conversations on a topic that could be helpful to everyone, according to Ganesha.
If you want to sell your home, this is the day to do it. The lack of fulfilment of hopes for children may cause disappointment in the mind. Don't worry; encourage the spirit of the kids.
Maintain a normal family atmosphere as well. Trade involving imports and exports will begin to pick up speed. Families can be a positive thing. Any household member's health could be a source of worry.
DAILY HOROSCOPE FOR VIRGO  | Aug 23 – Sep 22
According to Ganesha, volunteering and joining a social service organisation can change a person's personality for the better. Be mindful of your own behaviour as well.
Launch your plans covertly. At the moment, working hard will not produce results, thus patience must be practised.
Your future success will be a direct result of your current effort. Being overly suspicious of someone might be harmful.
Because of your personal work, you won't be able to concentrate on business today. There may be disagreements between a husband and wife about little issues. Excellent health is forecast.
READ MORE: DAILY HOROSCOPE
DAILY HOROSCOPE FOR LIBRA  | Sep 23 – Oct 22
Ganesha advises you to benefit from diplomatic ties today. Public relations' limitations will also widen.
In addition, because family tasks are completed in a structured and organised manner, the majority of tasks will be completed correctly. When interacting with strangers, use caution.
You may experience betrayal of some sort. Don't allow indifference rule your life. Your capacity to work may suffer as a result of this. Today, spend more effort on networking and marketing duties.
You need to keep things peaceful at home and at work because of your spouse's health issues. Sometimes, excessive labour can make you tired.
DAILY HOROSCOPE FOR SCORPIO  | Oct 23 – Nov 21
Ganesha predicts that you will use your skills and intelligence today. You'll be able to surprise even yourself. Your standing in the community and among your loved ones will also improve.
Your assistance and concern will be appreciated by the house's elders. When visiting with a close relative, take care to avoid bringing up old issues because doing so could sour the connection.
Studying may be interrupted for students.
The pace of business will be slow. Your confidence and morale will be maintained by the spouse's participation. Thinking negatively might cause mild depression or tension.
DAILY HOROSCOPE FOR SAGITTARIUS  | Nov 22 – Dec 21
Ganesha claims that your optimistic outlook on your regular activities has significantly boosted your success. Your ties to family and your home will improve as a result.
The plans for the child's future rely heavily on your cooperation. It can be stressful when inherited property is disturbed.
The relationship with the brothers is also probably going to go worse at the same time.
Partnership trade conditions will be advantageous. A husband and wife can work together to solve any issue. Constipation and gas can be symptoms of a poor stomach.
DAILY HOROSCOPE FOR CAPRICORN  | Dec 22 – Jan 19
Ganesha predicts that you will make a special contribution to managing family affairs well. You might even be successful there. When youngsters provide good news, the mind might be joyful.
Be careful not to meddle in the family's business. Everyone should be allowed the freedom they desire.
The mood of the house won't be ruined. In today's workplace, there is a significant authority. A good husband-wife connection is possible. An infection-like cough and fever may persist.
DAILY HOROSCOPE FOR AQUARIUS  | Jan 20 – Feb 18
Have a sensible notion rather than becoming overly emotive, advises Ganesha. Your commercial transactions and intelligence will work in your favour.
It's possible to invite a relative to take part in the mangle activities there. Relatives may experience stress as a result of any scenario, such as prejudice.
Avoid trying circumstances that could result in strained relationships. Don't give anyone money today. doesn't waste time on media and marketing-related tasks today. For singles, a fulfilling relationship can result in marriage.
Your productivity and morale may be impacted by stress.
DAILY HOROSCOPE FOR PISCES  | Feb 19 – Mar 20
According to Ganesha, fostering a positive vibe within you involves being more in tune with nature and trusting in heavenly power. You'll approach your work with renewed zeal and assurance.
Spend time with your loved ones. It is your responsibility to determine what that is and to make it happen. Maintain healthy connections with family and friends. Media, art, and tourism are likely to be more profitable now.
Family environments can be joyful. Your regular schedule and a healthy diet will keep your health in tip-top shape.