Today's Daily Horoscope For May. 29th, 2023 – MONDAY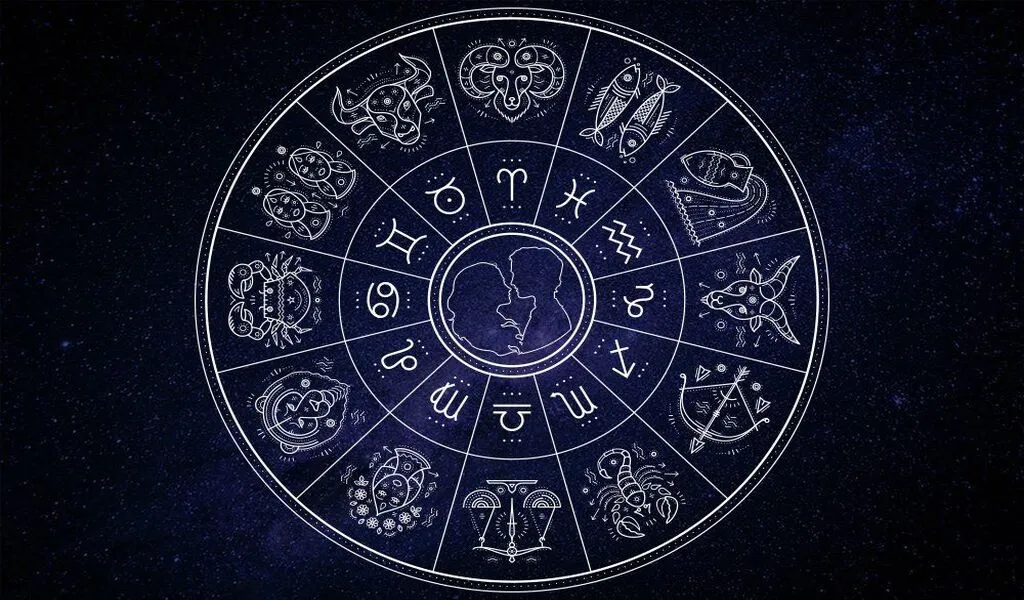 (CTN NEWS) – Daily Horoscope  – How prepared are you for the day? Are you aware of what to look out for? Check out your daily horoscope for May 29th, 2022, below to find exactly what your stars have in store for you!
THE DAILY HOROSCOPE FOR May 29th, 2023, IS BELOW
DAILY HOROSCOPE FOR ARIES  | Mar 21 – Apr 19
Keep in touch with friends and family, advises Ganesha, and you'll get fresh experiences. You can also benefit from an elderly person's wisdom and counsel. Property disputes may be addressed with the help of a third party.
Be cautious and deliberate when making decisions.
Your dignity might be compromised. It's not a good idea to unwind too much right now. In business, effort will be more important.
You will make time for your family as a result of your overwork and exhaustion. Do not disregard your health.
DAILY HOROSCOPE FOR TAURUS  | Apr 20 – May 20
Ganesha assures Taurus that you will be able to complete your assignment under any circumstance. You might be able to obtain trapped work or stuck money back.
Working with family members will also help you find solutions to many issues. Instead of placing blame on others when anything goes wrong, one should consider their own work skills.
Students may encounter obstacles on their path to higher education.
There won't be many issues with company. The home may have a nice and joyful atmosphere. You will lose to fatigue.
DAILY HOROSCOPE FOR GEMINI  | May 21 – Jun 20
Gemini: Ganesha advises you to consult a close friend for guidance if you are unsure about any major decisions. The moment is right. Efficiency is a factor in time management as well.
As a result of being preoccupied with personal matters, you shouldn't disregard your family.
Use the phone and the internet to stay in touch with everyone. Monitoring children's activities is essential. In this recessionary time, it is important to pay closer attention to company activity. Marriage is a sweet existence.
DAILY HOROSCOPE FOR CANCER | Jun 21 – Jul 22
Cancer: According to Ganesha, relief will come through discovering a solution to the issue that has persisted for a while. Property-related projects could encounter various difficulties.
Your aptitude and talent will enable you to come up with a solution to the problem. In financial matters, the budget needs to get extra attention.
Don't let other people's opinions influence you; else, they can hurt you for their own gain.
A little spiritual practise such as meditation might also help to calm the mind. Pay attention to staff activity.
DAILY HOROSCOPE FOR LEO  | Jul 23 – Aug 2
Leo: Ganesha promises that your involvement in social causes or activities will rise along with your recognition. Additionally, you'll be busy maintaining and enhancing the residence.
Being happy comes from exchanging experiences with family members. It will be proper to have complete information of any task before performing it. Few projects can go incomplete because of a lack of experience.
Make no hasty decisions on employment with the government. At this point, concentrate on your existing job.
DAILY HOROSCOPE FOR VIRGO  | Aug 23 – Sep 22
Planetary situation is good, according to Ganesha. There will be no loss of assurance. One can accomplish their intended task by attempting. But there will be a lot of work and effort.
Taking part in children's activities will make you happy. Don't offer unsolicited advise or meddle in other people's affairs.
You might end up in some sort of embarrassment. Before making a decision about anything in particular, consult your family. Check the deed documents for the acquisition or sale of property carefully.
Your husband and family will provide you with their complete support. There can be a few small health issues.
READ MORE: DAILY HOROSCOPE
DAILY HOROSCOPE FOR LIBRA  | Sep 23 – Oct 22
Ganesha claims that a certain individual can assist you in finishing your unfinished responsibilities. You'll spend time engaging in interests that match your skills and aptitude.
Thus, you will experience mental and spiritual serenity. Currently, the planetary alignment is not very good.
Make sure you research every new investment or career thoroughly. It will cost more to buy household goods online.
We will carry out all business responsibilities correctly. Marriage can lead to happiness. Acidity and gas could be a concern.
DAILY HOROSCOPE FOR SCORPIO  | Oct 23 – Nov 21
According to Ganesha, spending time with elderly and experienced individuals would also improve your intellect. You can cope with adversity with ease. The relationship may have several differences.
Avoid any sort of conflict with your neighbour. Peacefully should be had during this period.
Never take a business risk of any type. The house will be kept in proper order. Due to the extensive workload, there can be some weariness.
DAILY HOROSCOPE FOR SAGITTARIUS  | Nov 22 – Dec 21
Ganesha advises changing one's daily schedule in accordance with the seasons. so that thoughts would be positive. Any competition including a career is likely to be successful for young people.
The mind is disappointed when it hears bad news. Don't do anything involving the exchange of rupees.
The relationship may suffer as a result. Spend some time by yourself or in a place of worship.
A commercial loss scenario involving electrical goods is possible. Between a husband and wife, proper harmony is possible. Stress and worry might result from a sudden situation.
DAILY HOROSCOPE FOR CAPRICORN  | Dec 22 – Jan 19
Any anxiety that has been there for a while will be relieved, according to Ganesha. Concentrate on improving your contact formulas.
Your thinking and self-confidence will grow stronger if you have an optimistic attitude on life. Never use derogatory language when speaking anywhere.
Because you might hear something that would make you regret it. Any business decision made at this time must be carefully considered. Marriage can lead to happiness. Don't take chances.
DAILY HOROSCOPE FOR AQUARIUS  | Jan 20 – Feb 18
Ganesha predicts that joyful family time will be spent buying supplies for home upkeep and decoration. Prior to making any personal decision, make sure you are fully informed to avoid making a mistake of any kind.
A person must adapt their behaviours over time.
It would be appropriate to consider children from their perspective when dealing with them. Avoid allowing a conflict to develop in your interactions with a hostile party. More effort is needed to succeed in business endeavours.
DAILY HOROSCOPE FOR PISCES  | Feb 19 – Mar 20
Ganesha advises perseverance if you want to recover the funds you lent to a friend. Sibling relationships will be lovely.
You will have a beautiful calm if you spend some time each day engaging in religious or spiritual pursuits. Income could be low and expenses could be high right now.
Keep your dignity in mind while you interact with others. Make more thoughtful, careful decisions when engaging in business-related tasks. Spend time with your loved ones. Defend yourself from the environment as it is.