Today's Daily Horoscope For May. 28th, 2023 – SUNDAY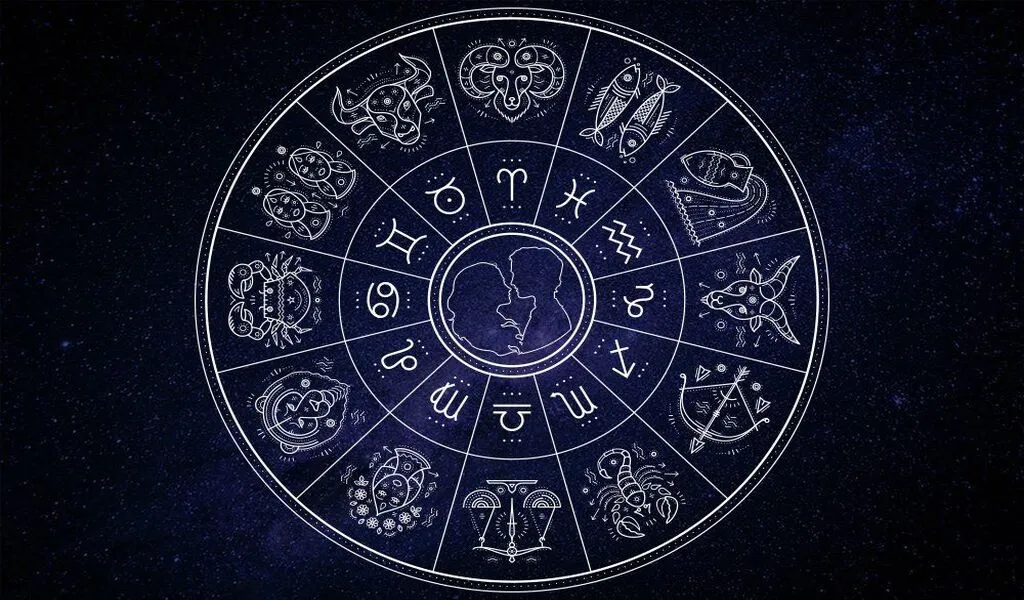 (CTN NEWS) – Daily Horoscope  – How prepared are you for the day? Are you aware of what to look out for? Check out your daily horoscope for May 28th, 2022, below to find exactly what your stars have in store for you!
THE DAILY HOROSCOPE FOR May 28th, 2023, IS BELOW
DAILY HOROSCOPE FOR ARIES  | Mar 21 – Apr 19
In order to complete your work, Ganesha advises you to trust your mind rather than waiting for counsel from others if you have to make a decision today.
Consider it carefully if you are looking at a residential property close to your place of business. For you, this property will bear fruit.
There can be a difficult circumstance affecting the family. Concerns about the mother's health will arise. Keep an eye on the workers' activities in the workplace.
DAILY HOROSCOPE FOR TAURUS  | Apr 20 – May 20
Plans for house upkeep and improvement will be made, according to Ganesha. As a result, the price will be greater. Additionally, you will be helped in your work for God and your religion.
Be careful that there can be disagreements with the neighbour.
Action by the police is also anticipated. Business: Your employer might put pressure on you to finish a project.
Since your partner is busy, you will have assistance in keeping the house clean and organised. Stress might overpower you for no apparent cause.
DAILY HOROSCOPE FOR GEMINI  | May 21 – Jun 20
According to Ganesha, success will come if you execute things in an organised manner. Your home will have a pleasant atmosphere, and if you focus more on home comforts, the atmosphere will be stress-free.
Too much trust in people might occasionally be detrimental to you.
Misunderstandings in partnership business could lead to various issues. The husband and wife relationship will improve.
DAILY HOROSCOPE FOR CANCER | Jun 21 – Jul 22
Your distinctive attribute, according to Ganesha, is that you have a sensitive and empathetic disposition. Spending money on family conveniences is possible today.
There will also be donations for work done in a place of worship. People with cancer should exercise patience at this time.
Anger can negatively affect the family's atmosphere. Think carefully about the new work you intend to begin in your sector of employment.
DAILY HOROSCOPE FOR LEO  | Jul 23 – Aug 2
Self-respect is the top priority for Leo people, according to Ganesha. Your emotional side will be very strong today. Today, cooperation and assisting others might earn you more respect.
Overconfidence can occasionally cause problems in your work. Students must concentrate more on their studies.
Adopting every rule in the workplace will enable you to complete your tasks. The atmosphere in the family will be calm.
DAILY HOROSCOPE FOR VIRGO  | Aug 23 – Sep 22
Ganesha predicts that you will spend the majority of your time outdoors today. A travel schedule can be created. Use all of your energy today to complete your tasks.
Due to getting an unfavourable message from a close relative, there will be a feeling of disappointment among the family members.
The young person should take their career seriously. Don't let anyone know your plans for your company activity. Your partner will have the full support of the family due to your hectic schedule.
READ MORE: DAILY HOROSCOPE
DAILY HOROSCOPE FOR LIBRA  | Sep 23 – Oct 22
According to Ganesha, you might be successful in your long-term efforts to create your personality and future. You have Planet Pastures' support. Respect it and make the most of it.
You should never ignore the guidance of older members of your household. In business including public relations, the media, and marketing, time will be advantageous. The family atmosphere will be typical.
DAILY HOROSCOPE FOR SCORPIO  | Oct 23 – Nov 21
Ganesha predicts that your focus will be mostly on your money situation. The elders of the house will also bestow blessings upon you and give you some priceless gifts.
Getting involved in other people's issues might also be problematic for you. Don't allow the bad things from the past rule the present.
People who work for the government are increasingly undertaking transfer yoga. You must maintain the marriage's sweetness. Maintain your health.
DAILY HOROSCOPE FOR SAGITTARIUS  | Nov 22 – Dec 21
Your interest in esoteric disciplines will grow today, according to Ganesha. A drive to learn everything in-depth will exist. Your increasing interest in spirituality will lead to good adjustments in your temperament and personality.
You are becoming concerned about a minor unfavourable shift in the behaviour of kids.
Their issue will be resolved if you approach them in a polite manner rather than an angry one. At this time, Karma and Fate are both on your side.
DAILY HOROSCOPE FOR CAPRICORN  | Dec 22 – Jan 19
Ganesha claims that you have been following a very rigid and regular schedule for a while. A friend who engages in a little gossip about you might defame you.
Business is becoming increasingly cutthroat. There will be ideological gaps in the marriage between a husband and a wife.
Any region of the body can experience swelling as a result of an illness.
DAILY HOROSCOPE FOR AQUARIUS  | Jan 20 – Feb 18
This time will be lucrative for you, according to Ganesha. Through yoga-meditation, you can advance on the spiritual path throughout this time. You should be cautious about your health right now.
Studying abroad may help students realise their aspirations. Parents can provide you with a variety of financial supports. Marriage will bring about happiness. Your health could be negatively impacted right now.
DAILY HOROSCOPE FOR PISCES  | Feb 19 – Mar 20
You might find new sources of income at this time, according to Ganesha. People can make money by putting fresh company ideas into practise.
Any family member has the potential to succeed in any endeavour in society. You won't notice the positive changes you made to boost the financial aspect that you had anticipated at this time.
This time, try to create a nice contact area. The love life will be complicated right now.