Today's Daily Horoscope For May. 26th, 2023 – FRIDAY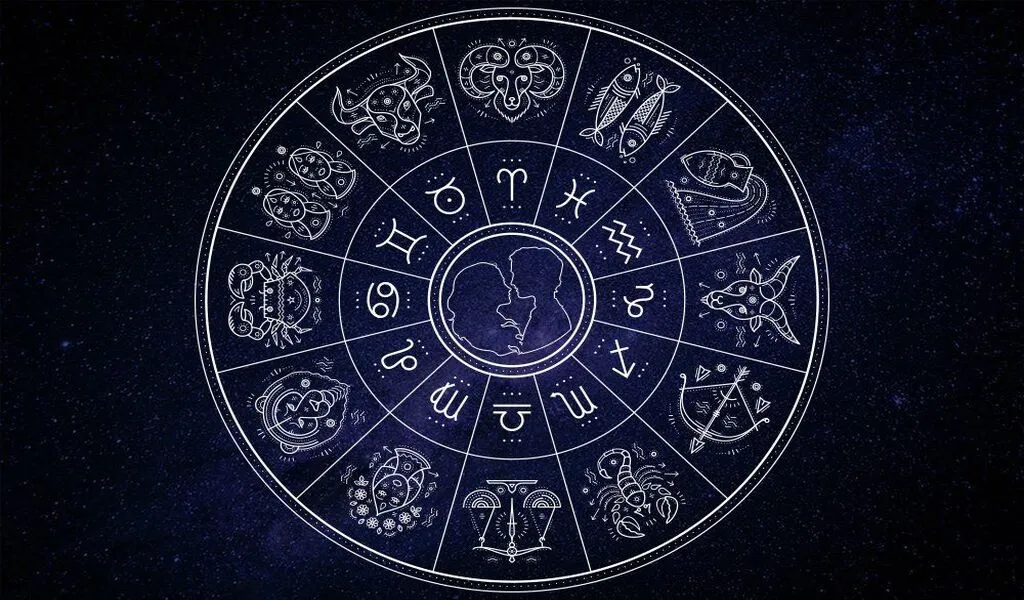 (CTN NEWS) – Daily Horoscope  – How prepared are you for the day? Are you aware of what to look out for? Check out your daily horoscope for May 26th, 2022, below to find exactly what your stars have in store for you!
THE DAILY HOROSCOPE FOR May 26th, 2023, IS BELOW
DAILY HOROSCOPE FOR ARIES  | Mar 21 – Apr 19
Ganesha predicts that today will be filled with various activities and productive outcomes. Now is the ideal time to carry out your long-term goals.
You will now have a great chance to demonstrate your abilities. Conflict with a relative could arise, which would cause the mind to become a little down.
Spend some time as well engaging in spiritual or religious pursuits. Reducing unnecessary spending is also essential.
Along with becoming admirers of your efficiency, people will also appreciate your competent work ethic. Giving and receiving presents from your partner will improve your relationship.
DAILY HOROSCOPE FOR TAURUS  | Apr 20 – May 20
You will put extra effort into maintaining order throughout the day, Ganesha predicts. Your focus will be on family and money-related issues.
In particular, the women's class will advance by upholding peace inside and beyond the family. Don't overload oneself with work.
In financial matters, pay close attention to the family budget. Overwork will result in some weakness. To reach your goal, you must exert greater effort. In business, there won't be many difficulties.
The marital relationship won't be harmonious. Your difficulties could get worse if you don't take care of your health.
DAILY HOROSCOPE FOR GEMINI  | May 21 – Jun 20
You will play a vital role in preserving the family unit, according to Ganesha. Your work will demonstrate your ingenuity and morality. The day will be spent in mental tranquilly.
The number of home preparations for children getting married will also rise. You can be feeling let down by something. Don't let your spirit dwindle.
You need to exert more effort right now. Today, don't take any risks of any type. The environment for professional tasks will be chaotic. The residence will have a joyful and enjoyable vibe.
Keeping your daily schedule organised will help you feel more energised and healthy.
DAILY HOROSCOPE FOR CANCER | Jun 21 – Jul 22
There will be new attempts to make money at this period, according to Ganesha. Any project will get off to a strong start. You'll attend social gatherings. The family will go on a family outing.
Be aware of what individuals are doing. It might be a little stressful. control over one's words and temper.
Avoid any addictions of any type. Performance will increase as your professional contacts grow. You'll appropriately carry out your obligations to your family and close friends. Seasonal minor diseases could occur.
DAILY HOROSCOPE FOR LEO  | Jul 23 – Aug 2
Ganesha advises using mistakes from the past to better the present. Additionally, a new car is being purchased. You can partake in endeavours like real estate, investment, and insurance.
Family activities will also provide enjoyable moments. In the afternoon, there will be some confusion. At this moment, patience is crucial. Avoid wasting time on bad decisions.
The mind could start to feel a little anxious. Improve business activity even more. The relationships between family members will be harmonious. Health can be a bit flimsy.
DAILY HOROSCOPE FOR VIRGO  | Aug 23 – Sep 22
The more effort you put into your work today, Ganesha says, the better the outcome will be. There will be a lot of activity among the visitors, and you'll show yourself to be a gracious host.
Strong financial standing will come first. The family will receive the blessings and love of the house's elders. You might have to do tedious labour today that you detest.
You need to stay away from some of your own people right now because they might take advantage of your feelings. There will continue to be a land dispute. There won't be any unique success in the workplace today.
READ MORE: DAILY HOROSCOPE
DAILY HOROSCOPE FOR LIBRA  | Sep 23 – Oct 22
Ganesha predicts that your intelligence and understanding will enable you to carry out assignments in a methodical manner. Friends and coworkers may offer assistance.
Be content in whatever circumstance. The child side will have some hope for respite. Behave in a civil manner. This is the period when making the wrong choice could have unfavourable results.
Be cautious. Upon hearing any bad news, disappointment will ensue. The efficiency of the company will increase. The married relationship will be nice. There could be any stomach-related issue.
DAILY HOROSCOPE FOR SCORPIO  | Oct 23 – Nov 21
According to Ganesha, a specific work can be done with the help of senior household members. There will also be a desire for spiritual or religious pursuits.
There will be a joyful mood when the family arrive at the residence. Having a conversation with one another has several benefits.
Do everything carefully since something vital to you might be revealed. The price will increase. Loans of any kind are ineligible. There might not be many outsiders meddling in business.
To maintain a calm home atmosphere, it is essential to maintain harmony with one another. Do not disregard your health because of the current situation or seasonal changes.
DAILY HOROSCOPE FOR SAGITTARIUS  | Nov 22 – Dec 21
There will be a chance to meet some really exceptional people, according to Ganesha. There will also be a lot of support accessible. You will succeed and best demonstrate your effectiveness.
There are likely to be new investments and projects. It is important to give someone's advise careful consideration before acting on it. Defamation will consequently also develop as a result.
Instead of wasting time hanging out and having fun with their pals, students should study. When conducting any business-related transaction, use prudence. There will be a good husband-wife relationship. Driving cautiously
DAILY HOROSCOPE FOR CAPRICORN  | Dec 22 – Jan 19
According to Ganesha, sources of revenue will rise higher than anticipated. Your strength will help you succeed. Pass the time by engaging in activities like conversation and maintaining your mental peace.
A select few people can be jealous of you and propagate untrue tales about you.
At this point, keep your cool and patience. As they see the fruits of their labour, young people will sigh with relief. This is the moment for you to pay close attention to marketing-related operations.
There can be a domestic quarrel between the husband and wife. You might get gas and a queasy stomach.
DAILY HOROSCOPE FOR AQUARIUS  | Jan 20 – Feb 18
Ganesha claims that gradually altering your nature will enhance your personality. You will benefit from listening to older people's wisdom and advice. You will find tranquilly by investing time in religious and spiritual pursuits.
The afternoon routine will be a little chaotic. Some familial problems can be problematic.
Your self-assurance could be eroded. A friend or family member's advice can help you make the appropriate decision. In business, don't take your rival's actions lightly.
Husband and wife harmony will be beneficial. Overworking oneself can result in stress and exhaustion.
DAILY HOROSCOPE FOR PISCES  | Feb 19 – Mar 20
Ganesha predicts that you'll be involved in a lot of activities today and won't get tired of accomplishing your goals. Youth and students can succeed in the interview exam.
There will be numerous wedding ceremonies that you can attend. A rush will occur for some specialised jobs. Activities involving the acquisition or sale of property can be disrupted.
Don't allow your laziness rule your life. The business work system will improve over the current one.
The connection will be given time to grow in beauty and happiness. Blood pressure and sugar should be monitored closely.