Today's Daily Horoscope For May. 25th, 2023 – THURSDAY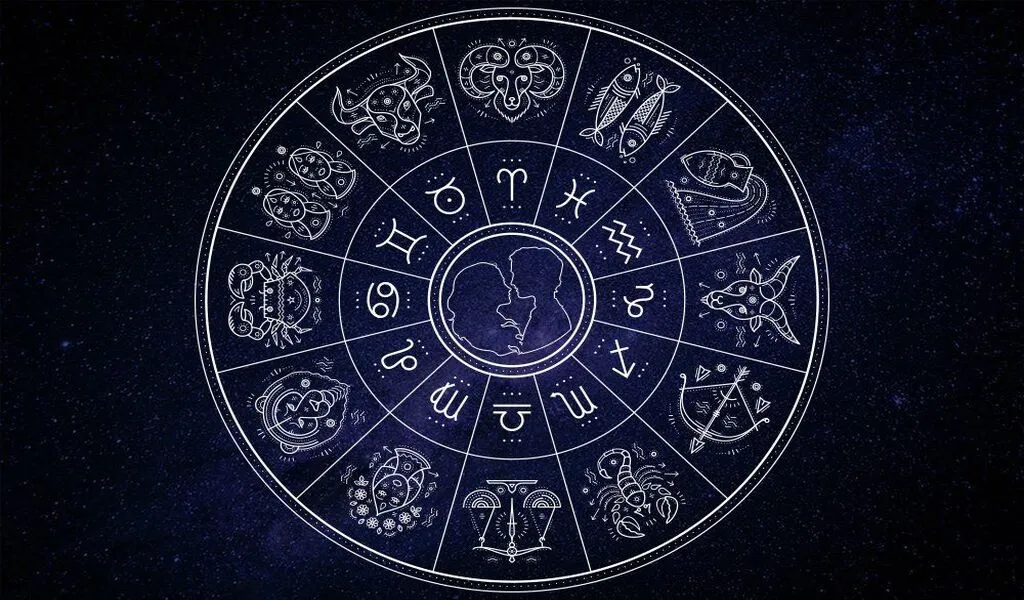 (CTN NEWS) – Daily Horoscope  – How prepared are you for the day? Are you aware of what to look out for? Check out your daily horoscope for May 25th, 2022, below to find exactly what your stars have in store for you!
THE DAILY HOROSCOPE FOR May 25th, 2023, IS BELOW
DAILY HOROSCOPE FOR ARIES  | Mar 21 – Apr 19
Planetary situation is good, according to Ganesha. You'll feel considerably stronger emotionally if you have a special someone to lean on. With their diligence and talent, the youth will succeed in reaching the goal.
There might be conflict between brothers as a result of a family issue. Don't let your relationships with one another grow further apart. Pay attention to the counsel and direction of the household's elders.
The working environment will continue to be as it is.
DAILY HOROSCOPE FOR TAURUS  | Apr 20 – May 20
According to Ganesha, you will receive some special information by phone or email that will be helpful to you. With all of your skills and talent, you will take on any obstacle. Women will understand their obligations.
Bring a bit selfishness and practicality into your nature rather than being overly sentimental. When interacting with someone you know well, it's vital to maintain some space.
The relationship between the husband and wife will be joyful and peaceful. Cold can result from carelessness.
DAILY HOROSCOPE FOR GEMINI  | May 21 – Jun 20
The moment will have a mixed affect, according to Ganesha. If you take on your own tasks rather than relying on others, it will be better for you. A marriageable household member's connection can continue.
Inappropriate activities will waste time and resources. Sometimes squandering time on leisure and entertainment can cost you a crucial opportunity. The actions in the industry of work won't change.
Before starting a new job, stop and reconsider.
DAILY HOROSCOPE FOR CANCER | Jun 21 – Jul 22
If there is any tension, Ganesha advises that discussion can often end many unresolved conflicts. Additionally, some significant data can be acquired. You'll be effective in keeping a healthy family structure.
While assisting a buddy with their financial issues, you must also watch your budget. It is wise to seek the direction and counsel of an expert in any situation. The time is good for conducting business.
Family environments can be enjoyable and joyful. Do not disregard your health.
DAILY HOROSCOPE FOR LEO  | Jul 23 – Aug 2
The position of the planets, according to Ganesha, is beneficial. Additionally, you'll be drawn to spiritual and religious pursuits. As a result, you'll experience incredible inner calm and vigour.
The chirping of a little visitor can likewise serve as a good omen. Keep an eye out for your rivals' movements.
Young people shouldn't worry too much about their initiatives because they didn't produce the results they were hoping for. Getting bad counsel from someone can be problematic for you.
More focus is needed on business. A husband and wife's disagreement can be amicable. After hearing some depressing news, the mind may get despondent.
DAILY HOROSCOPE FOR VIRGO  | Aug 23 – Sep 22
You will feel quite good about the alteration you have made to your everyday routine, according to Ganesha. Don't become involved in someone else's problem. It might ruin the connection.
Don't ask anyone for a loan. It is not proper to cause too much problems right now. Your power and control in the workplace will remain unchallenged.
Through mutual harmony, the husband and wife will maintain the right arrangement of the home. The health will be good.
READ MORE: DAILY HOROSCOPE
DAILY HOROSCOPE FOR LIBRA  | Sep 23 – Oct 22
According to Ganesha, relieving financial anxiety will reduce stress and foster a happy view on life. Suddenly, you'll come into contact with someone who can only be good for you. Never make a decision hastily.
Be warned that some people might start rumours or participate in defamatory behaviour out of jealously. It's crucial to keep your company affairs private.
The home may have a joyful and tranquil vibe. Drive the car with extreme caution.
DAILY HOROSCOPE FOR SCORPIO  | Oct 23 – Nov 21
Ganesha predicts that the family will work on a future-related plan today. Additionally, you can stop the running that has been going on for a while. Additionally, pay attention to the wisdom and experiences of the house elders.
While shopping for yourself and your family, keep your budget in mind. Be cautious because there can be a disagreement with the neighbours over a minor issue.
When making business decisions, seek the counsel of someone with expertise. With your spouse and family, you will have enjoyable time.
DAILY HOROSCOPE FOR SAGITTARIUS  | Nov 22 – Dec 21
Meeting with an accomplished religious activity person, according to Ganesha, will also cause a favourable shift in your thinking. The work that has been attempted for a while now can produce positive outcomes.
Get the right knowledge about the advantages and disadvantages of any new investment before you make it. Keep your cool and be patient instead of becoming furious.
The layout of the house will cause some minor discord between the husband and wife. Health can be beneficial.
DAILY HOROSCOPE FOR CAPRICORN  | Dec 22 – Jan 19
Ganesha claims that right now, favourable circumstances are developing. You will make wise choices and keep both yourself and your family's spirits up.
A meeting with a person who can assist you advance will appear out of nowhere. Spend some time alone if there is a stressful or disruptive circumstance.
An terrible situation involving a close friend or relative can cause the mind to stay unhappy. Mutual understanding between husband and wife will enable them to resolve any domestic issues. The health will be good.
DAILY HOROSCOPE FOR AQUARIUS  | Jan 20 – Feb 18
Ganesha claims that the planet pasture is auspicious right now. Use this period of time wisely. A member of the family who is eligible for marriage is likely to find a wonderful relationship.
Focusing on studying is important for students. Following bad advise from someone will hurt you. Before making a new contact, pause. Business blunders can be both little and large.
The home may have a joyful mood. Defend yourself from pollutants and the environment as it is.
DAILY HOROSCOPE FOR PISCES  | Feb 19 – Mar 20
Ganesha advises balancing personal obligations with time spent engaging in interests-related activities. You'll have a cheerful and energising feeling. Be careful because financial-related actions may involve certain errors.
Any argument between a young person and one of their pals can turn violent. Defamation is also likely as a result. Business success might be attained to some extent.
Despite the workload, you will be able to spend time with your family. Consider your health.