Today's Daily Horoscope For May. 10th, 2023 – WEDNESDAY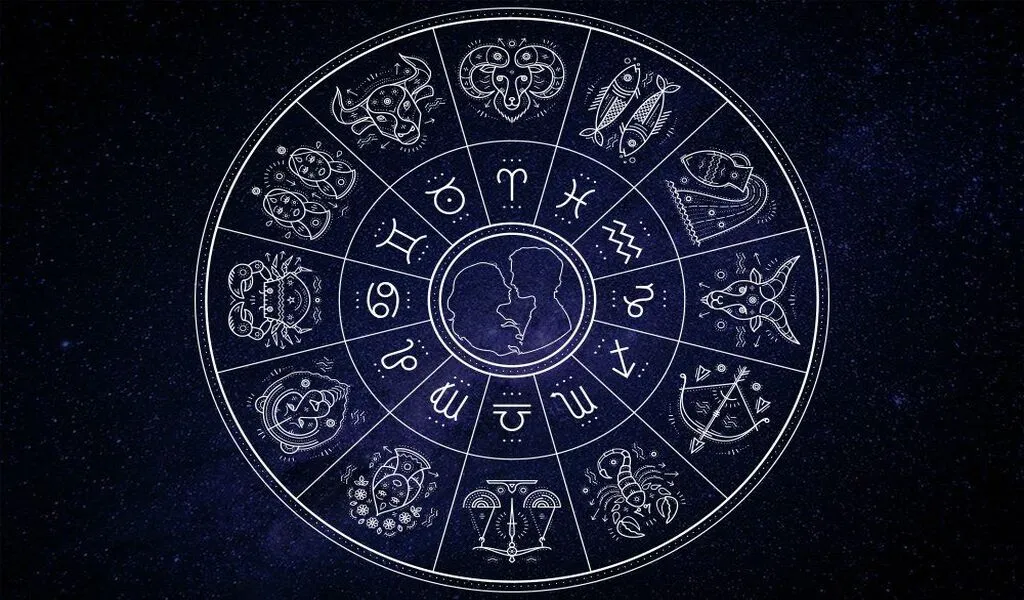 (CTN NEWS) – Daily Horoscope  – How prepared are you for the day? Are you aware of what to look out for? Check out your daily horoscope for May 10th, 2022, below to find exactly what your stars have in store for you!
THE DAILY HOROSCOPE FOR May 10th, 2023, IS BELOW
DAILY HOROSCOPE FOR ARIES  | Mar 21 – Apr 19
Time will pass as expected, according to Ganesha. But even in strange circumstances, you'll remain strong. At this time, spending on health-related activities will be significant.
Don't let anyone's negative thoughts creep into your thinking. Engaging in any incorrect or unlawful work can put one in an embarrassing predicament. There is a need for more serious consideration and analysis in business.
Both the husband and the wife will get along well. Seasonal illnesses that are just somewhat problematic.
DAILY HOROSCOPE FOR TAURUS  | Apr 20 – May 20
Ganesha advises acting rationally and cleverly right now rather than emotionally. The environment around you will shift in some way for you. The effects of this move may be favourable for you and your family.
Avoid wasting your time on pointless discussions or debates. You'll feel more cheerful when you spend time with respected adults and older people.
Today's businesses may launch some constructive initiatives. Ignore both minor and major unfavourable aspects at home. Health can be beneficial.
DAILY HOROSCOPE FOR GEMINI  | May 21 – Jun 20
This is a time for introspection and investigation, according to Ganesha. Avoid listening to hearsay. Peace will be brought by participating in religious activities with family.
The other students will give your academics the proper attention. At this point, maintain mental fortitude. The ongoing activity could experience minor interruptions.
Try to discover answers to issues rather than dreading them. Take care of the things that are important to you. Leg pain may be reported as a result of a severe workload.
DAILY HOROSCOPE FOR CANCER | Jun 21 – Jul 22
According to Ganesha, fortune is currently giving you the courage to confront every challenge. Keep your decision in the forefront and avoid becoming engaged in other people's conversations.
You will work diligently and competently to achieve a significant task. Instead of taking on all the obligations yourself, learn to delegate them.
By being involved with other people's difficulties, you can have an impact on your personal work. Health can be beneficial.
GDAILY HOROSCOPE FOR LEO  | Jul 23 – Aug 2
Any issue that has persisted for a while will be rectified, according to Ganesha. Utilise your skills in your profession and in your spiritual and religious pursuits. Additionally, one can find relief from daily tasks.
Due to idle small conversation, the environment in the home may eventually deteriorate. Talking excessively to kids can lower their self-esteem. The majority of commercial tasks can be finished without incident.
The husband-and-wife relationship can be pleasant at times. People with diabetes can take extra care of themselves.
DAILY HOROSCOPE FOR VIRGO  | Aug 23 – Sep 22
The planetary configuration, according to Ganesha, is warning you to pay particular attention to chores relating to financial planning at this time. Additionally, spend some time in nature to unwind from the recent hurry.
It will be detrimental to you if you place too much trust in other people and engage in their conversation. There might be a neighbour quarrel right now.
The current state of the economy makes it impossible for any new company endeavour or strategy to succeed. The family will be kept in proper order and harmony. There could be issues like a cold, fever, and cough.
READ MORE: DAILY HOROSCOPE
DAILY HOROSCOPE FOR LIBRA  | Sep 23 – Oct 22
Ganesha predicts that financial position will be somewhat average. The religious and spiritual sectors will see a rise in interest. There may be discussions about some advantageous strategies with brothers or close relatives.
Try not to avoid doing any task to prevent stress. Receiving depressing news from a close family can make one's mind wander. In addition to being busy, you can prioritise your family and house.
You'll experience some minor discomfort as a result of pain and exhaustion.
DAILY HOROSCOPE FOR SCORPIO  | Oct 23 – Nov 21
At this moment, Ganesha advises using your mind rather than your heart. Try to keep the house in good order in order to preserve a positive atmosphere.
The restrictions you have established for the family's protection are also appropriate. The increase will be in spending rather than income.
Controlling erroneous spending is essential. Important work may also be interrupted by an ageing family member who is experiencing health issues.
Don't be careless when conducting business. Your ability to work will be given fresh direction by your spouse's emotional support. Health can be beneficial.
DAILY HOROSCOPE FOR SAGITTARIUS  | Nov 22 – Dec 21
Ganesha predicts that today will be a simple day for making any significant financial decisions. Your efficiency allows you to execute any good work. Additionally, spend time engaging in your interests.
You risk having your compassion and sentimentality abused. Control those flaws you have, then. Don't let miscommunications occur in your interactions with the maternal side.
Time for business may be typical. Avoid wasting time on entertainment, phoney romantic connections, etc. Health can be beneficial.
DAILY HOROSCOPE FOR CAPRICORN  | Dec 22 – Jan 19
Ganesha claims that today's planet might be in slightly better shape. Youth and students have a respectable probability of winning any activity that is competitive.
Complete your vital tasks first thing in the morning. Don't spend too much time talking. Try to begin your plans right away. It may be expensive. Returning the money that was lent to someone can help the financial position.
Positive energy can be gained via talking and sharing ideas with loved ones at home.
DAILY HOROSCOPE FOR AQUARIUS  | Jan 20 – Feb 18
Today will have a bit of a mixed influence, predicts Ganesha. The time has arrived to finish the things you have been working on for a while.
A persistent misunderstanding with a close relative will be cleared up, and both parties' relationships might get better. Your excessive self-doubt occasionally puts other people in danger.
With time, your thoughts will also evolve. At this point, students could start to neglect their schoolwork. Do not permit any conflict to develop between the workers in the workplace.
DAILY HOROSCOPE FOR PISCES  | Feb 19 – Mar 20
You can partake in some sort of religious activity at home with your family, according to Ganesha. This will maintain the home's good vibe. Finding a solution to any lingering issue involving children can bring comfort.
Make every effort to settle disputes amicably. Safeguard all of your crucial papers and documents. The adjustments you've made to your professional profile are appropriate given the circumstances.
Spending some time with your family will be beneficial. Health can be beneficial.