Today's Daily Horoscope For Mar. 4th, 2023 – SATURDAY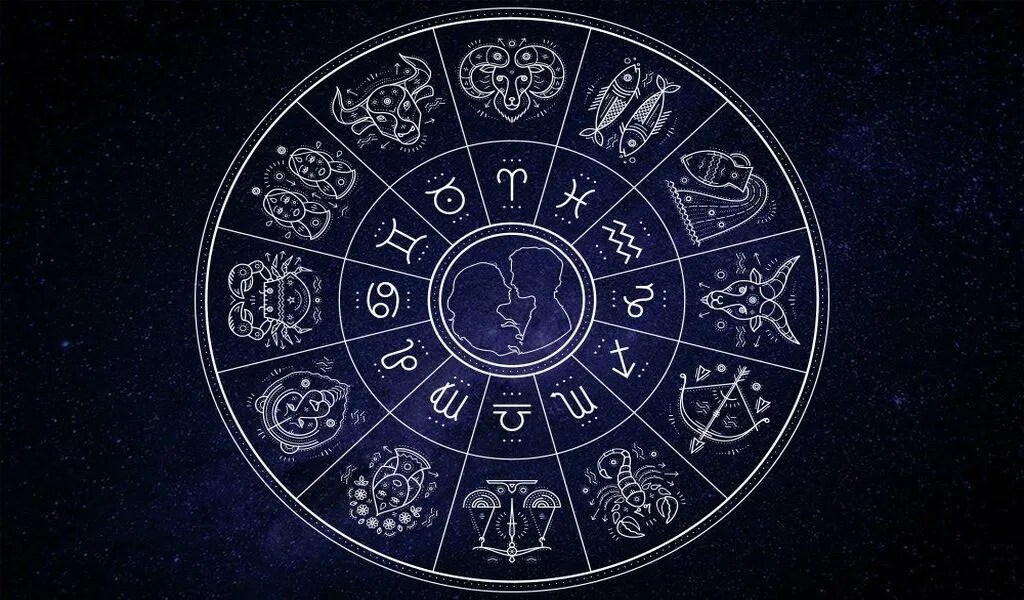 (CTN NEWS) – Daily Horoscope  – How prepared are you for the day? Are you aware of what to look out for? Check out your daily horoscope for Mar. 4th, 2022, below to find exactly what your stars have in store for you!
QUOTE OF THE DAY
THE DAILY HOROSCOPE FOR MAR. 4th, 2023, IS BELOW
DAILY HOROSCOPE FOR ARIES  | Mar 21 – Apr 19
Ganesha says you will be emotionally strong. Time will pass in enlightening and interesting activities. There will also be a programme to go to a religious place with the family.`
You will also experience a favourable shift in your personality. Suddenly some issue and problem may develop. With understanding and prudence you will emerge out of it.
Being in contact with persons of undesirable activities can be a source of defamation for you.
Love Focus: Youngsters looking for love may have to struggle a bit more.
Lucky Number: 8
Lucky Colour: Grey
DAILY HOROSCOPE FOR TAURUS  | Apr 20 – May 20
Ganesha advises you might be occupied in pursuits like land-property and investment. Good news can also be received. You will take interest in every task and complete the work to the best of your skills.
Even though everything is OK, a negative thought can appear in the mind. Spending some time with nature and in meditation will relax you.
Kids need extra attention in their employment-related tasks. Professional activity will grow.
Love Focus: You can expect peace, comfort, and intimacy in your relationship today.
Lucky Number: 3
Lucky Colour: Peach
DAILY HOROSCOPE FOR GEMINI  | May 21 – Jun 20
Ganesha says psychologically you can feel yourself strong.
You'll give developing your individuality great consideration. Plans for the future will be formed following a meeting with a key individual. Don't resolve any financial concerns of any kind.
The budget can be upset by overspending on tasks related to home or vehicle repairs.
It will take a lot of effort to keep up good relations with one's family. In the workplace, some sort of location or work system change is required.
Love Focus: As misunderstandings escalate further, things might take an ugly turn in your love life.
Lucky Number: 15
Lucky Colour: Yellow
DAILY HOROSCOPE FOR CANCER | Jun 21 – Jul 22
You can be busy during the festival, Ganesha says. Success in some of your work today will boost your enthusiasm. As a result, you will forget your fatigue throughout the day.
In any field that is competitive, the chances of success are very good. You won't let your ego interfere with your professional and personal endeavours.
Otherwise, the work might turn out poorly. Haste and excitement gone too far can ruin a relationship. Meeting a significant individual can be advantageous for your business.
Love Focus: Your love life seems quite moderate right now with no ups and downs whatsoever.
Lucky Number: 11
Lucky Colour: Brown
DAILY HOROSCOPE FOR LEO  | Jul 23 – Aug 2
Ganesha thinks luck is on your side today. Fresh revenue streams will open up. Any persistent anxiety can be reduced, resulting in mental tranquilly.
A strong and significant financial decision will also be successful. Keep an eye on your opponents' movements. A disagreement may arise with someone over a trivial thing.
The ability to regulate one's temper is essential. Spend some time with kids to help them unwind.
Love Focus: You may experience a sense of passion, care, and love for your partner.
Lucky Number: 17
Lucky Colour: White
DAILY HOROSCOPE FOR VIRGO  | Aug 23 – Sep 22
Ganesha claims that by coming true to a dream today, one can find mental peace. Make the most of your time because it is very vital. It is a wise option to consider purchasing a new home or piece of property.
There is much to work. Working hard could yield less than desirable results.
Students have more time to reflect. Any success could so spiral out of control. Particularly, businesswomen will give their companies more attention.
Love Focus: Singles are likely to meet their special one and feel it just the right moment.
Lucky Number: 22
Lucky Colour: Navy Blue
READ MORE: DAILY HOROSCOPE
DAILY HOROSCOPE FOR LIBRA  | Sep 23 – Oct 22
Ganesha believes you would be effective in restoring damaged relations with your demeanour and soft-spookiness.
Having faith in karma and anticipating your good fortune through positive thought can result in wonderful circumstances for you. Your upbeat disposition might occasionally make things difficult for others.
Misunderstandings between family members can happen even at home over trivial issues. It's possible that something of yours will surface now.
Love Focus: Those in a long-term relationship may plan to take their love to the next level.
Lucky Number: 1
Lucky Colour: Red
DAILY HOROSCOPE FOR SCORPIO  | Oct 23 – Nov 21
Ganesha predicts that today will be successful in erasing the challenges that have existed for a while. Hence, you will also feel satisfied with yourself. Special contributions will be made to political and social initiatives.
Be mindful that a good friend might be betrayed. Young people's careers can suffer from carelessness in the future. Meeting with a special individual in your line of work will be beneficial for success and growth.
Love Focus: You are likely to be stumped by a new person in your life.
Lucky Number: 22
Lucky Colour: Magenta
DAILY HOROSCOPE FOR SAGITTARIUS  | Nov 22 – Dec 21
Time, according to Ganesha, respects and improves reputation. Spiritual endeavours and dharma-karma will be of interest.
The bad behaviour of a close friend might shock you or make you shocked. Keep all documents pertaining to the car or house. Sometimes the desire to know about a particular issue can lead you astray from your aim.
In some types of commercial competition, there may be losses. An improved husband-wife relationship is possible.
Love Focus: Singles may find someone and start a new dating chapter.
Lucky Number: 4
Lucky Colour: Pink
DAILY HOROSCOPE FOR CAPRICORN  | Dec 22 – Jan 19
According to Ganesha, maintaining a well-organized daily schedule will provide you time to focus on developing your unique gift. Students in particular will succeed in their exams.
Too much self-focus will be detrimental to your personal and family relationships. A disagreement with someone could arise at a religious holiday due to miscommunication.
There may not be many breaks between duties in the workplace. There could be a fight with the spouse.
Love Focus: You may tend to ignore your love life as you are immersed in other aspects of your life.
Lucky Number: 6
Lucky Colour: Green
DAILY HOROSCOPE FOR AQUARIUS  | Jan 20 – Feb 18
According to Ganesha, you will receive the love and blessings of the elderly. Happiness comes from lending a hand to a friend in need. You not, under any circumstances, compromise your morals.
Keep up a good relationship with your brothers. Students could become preoccupied with other hobbies and lose focus on their schoolwork. So, finishing the course could be challenging.
Oil and machine-related businesses can be very lucrative. Too much work will prevent you from giving your family your full attention.
Love Focus: You may think about love from a very different perspective this time, leaving you astonished.
Lucky Number: 18
Lucky Colour: Maroon
DAILY HOROSCOPE FOR PISCES  | Feb 19 – Mar 20
Ganesha says you would be able to perform your work adequately with your understanding and wisdom. Performing the work in a planned method can give you significant results.
Friends or guests may arrive in the house. Students should not make any form of explanation concerning their academics. Otherwise the consequence may be disastrous.
Keep your nature calm and balanced. Food-related business is gradually becoming organised. Having a nice relationship with your spouse is possible.
Love Focus: Taking out some time for your partner can really patch things up.
Lucky Number: 2
Lucky Colour: White
RELATED CTN NEWS:
Yearly Horoscope 2023: Check here for Money Astrological Predictions for all Sun Signs